How to Make Money by Clicking Links: 13 Lazy Ways To Get Paid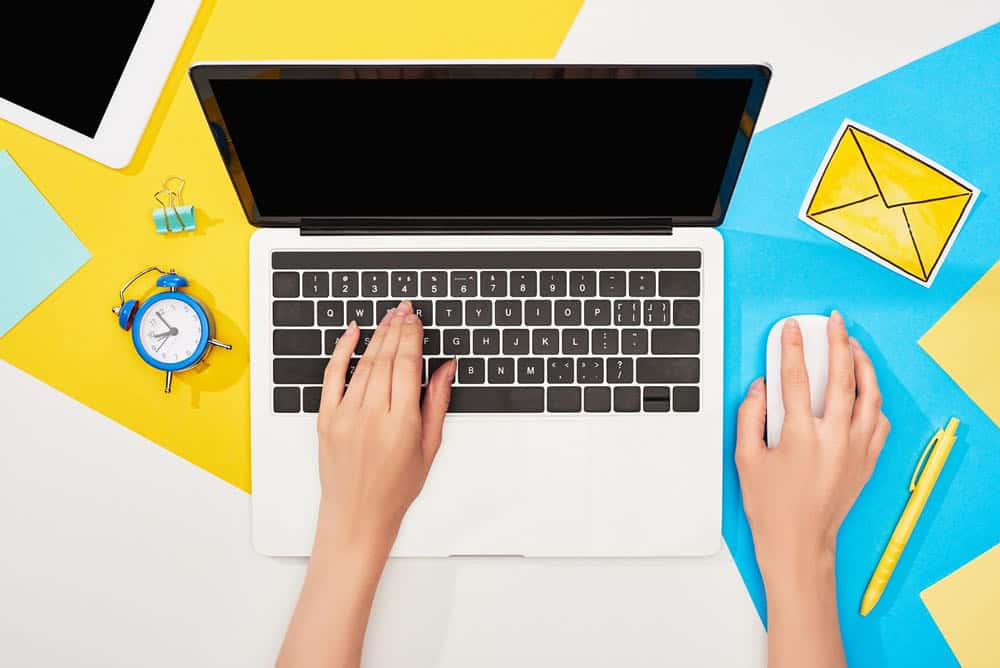 This post may contain affiliate links. If you decide to purchase through my links, I may earn a small commission. Read my disclosure page for more info.
Wouldn't it be nice to earn money by doing hardly anything at all? 
I know. It sounds too good to be true!
But the truth is, there are so many ways to make money online and some are simpler than you can even imagine. 
For example: You can actually make money by clicking links and ads. 
GPT (Get Paid To) and PTC (Paid To Click) sites do just that. Advertisers pay these sites to run their advertisements, and the site pays its users to click and view them. 
GPT sites also provide you with other ways to earn, such as playing games, searching the internet, taking surveys, and even reading emails. 
But there's one caveat:
GPT and PTC sites can't all be trusted. Some are better than others…and some are even straight up scams. But not to fear!
In this post, I'm going to take the guessing game out of this and share 13 LEGIT sites where you make money by clicking ads and links. Let's take a look…
13 Best Sites to Get Paid to Click Links and Ads
1. Swagbucks
Swagbucks is one of the most popular GPT sites around and has paid out over $532 million in cash and free gift cards to date. 
What's great about Swagbucks is the numerous ways you can earn with them. Not only do they offer paid surveys, but also you can get paid to click links in emails, watch videos, play games, and search the web. 
Reading emails is one of the easiest ways to make money, and that's saying a lot considering ALL GPT tasks on Swagbucks are pretty darn easy. 
After joining Swagbucks, you'll receive promotional emails in your Swagbucks inbox. You can make money by clicking links within these emails and visiting the advertiser's website. Doing this, you'll earn SBs which can then be converted to Paypal cash and gift cards. 
Note that some paid emails will require you to make a purchase in order to earn, but a lot of them don't. You just click on the link, spend some time on the website, and get paid!
Earn with Swagbucks
Get paid in gift cards or Paypal cash for taking surveys, playing games, or just shopping online! Earning extra money has never been easier.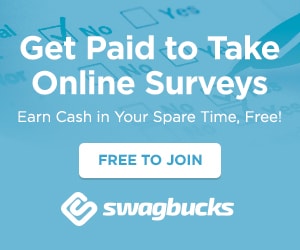 2. InboxDollars
InboxDollars is another GPT site, meaning there are many different ways to earn Paypal money and gift cards on it. And if you're looking to get paid to click links, then Inbox Dollars has you covered. 
Just like with Swagbucks, Inbox Dollars sends you emails which you can get paid to read. The emails come from big brand-name companies and perhaps lesser-known businesses that partner with InboxDollars for marketing and promotional purposes. 
So when you receive a promotional email, most of the time all you have to do is read the email and then click a link saying you did. Yup, it's that easy. 
Other times, you'll make money clicking ads in these emails and visiting the website. 
Lastly, InboxDollars also pays you to click links to videos and watch them. Most of these videos are movie trailers or product advertisements, which can actually be quite fun to watch! You get an inside peek to new products and movies you might not have discovered otherwise. 
Get an instant $5 bonus when you sign up with InboxDollars. 
Related Read: 13 Highest Paying Survey Sites to Earn BIG
3. PrizeRebel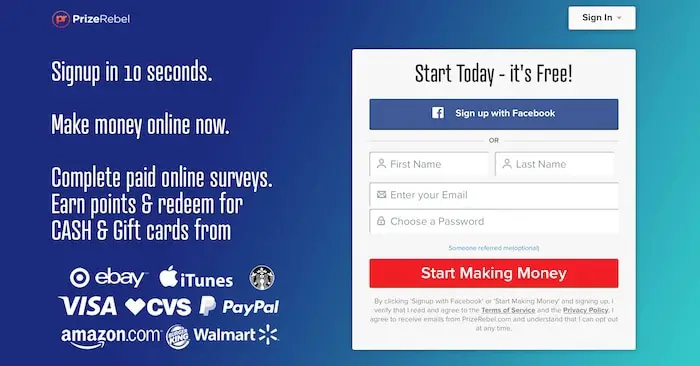 PrizeRebel is one of my absolute favorite ways to make easy money online (and earn free Starbucks drinks because I'm a coffee addict). 
But no matter what places you like to shop, PrizeRebel has a gift card for you. They have over 500 different gift cards available to you, including Amazon, Walmart, Google Play, Xbox and even Steam gift cards!
And don't worry. If you don't want gift cards, PrizeRebel also pays via Paypal. 
There are many different tasks you can get paid to do on PrizeRebel. The most popular way to earn is by taking surveys but you can also get paid to click links, view advertisements, and complete other easy online tasks too. 
It's FREE to sign up for PrizeRebel and start earning, so why wait? Start getting free gift cards and Paypal money today. 
Related Read: 11 Hacks to Get FREE Starbucks Drinks
4. GPTplanet
GPTplanet is free to join and pays you to view advertisements, click links, complete offers, and refer new members to the platform. There are also paid surveys available, although not as many as other GPT sites. 
What's great about GPTplanet is their simple payment system. You earn up to $0.01 per click and can cash out for as little as $1 via Skrill, Neteller, Payeer, and even Bitcoin. 
GPTplanet has been around since 2010, so it's definitely not the new kid to the PTC block. They've paid out nearly $1.5 million in that time, so there's definitely earnings to be had here. 
While their website could use some updating, don't let that fool you. GPTplanet is a legit, trusted site and is a great choice to make extra money by clicking links. Don't pass up this one. 
5. Neobux
Neobux works differently to a lot of the other PTC and GPT sites on this list. With Neobux, you choose a membership plan which determines how much money you make per click and the quality of ads you see. 
With the free Standard Neobux membership, you'll earn roughly $0.015 per link click and ad you view. 
While this doesn't sound like a lot, with Neobux there's no limit on how many links you can click and therefore how much you can earn. Plus, you can always up your membership plan and earn more per click and get exclusive benefits. 
Another perk to Neobux is their low payout amount, which is only $2. So after clicking lots of links and making money, you can cash it in pretty fast. 
However, Neobux doesn't pay via Paypal like a lot of other GPT sites. Instead, they use Skrill and Neteller to distribute payments, so you'll need to sign up with one of these. 
6. Get-Paid
Get-Paid might not have the most clever name, but are there any doubts what this site's all about? Didn't think so…
Get-Paid gives you coins for completing tasks like clicking links, viewing ads, playing games, and watching videos. You can also enter contests for a chance to win money and join their highly-engaged community on social media. 
Some other features of Get-Paid are:
You can earn anywhere from 20-30% of your referrals' earnings. 
Get paid via Paypal, gift card, or Bitcoin.
Move up levels by referring people and being active so that you earn more money. 
Overall, Get-Paid brings some pretty big benefits to the table and makes it easy to earn money online by clicking links. It's been around since 2005, so this is an established site that's well worth your time.
7. Scarlet Clicks
Scarlet Clicks is another great option for those of you looking for easy ways to get paid online. Their minimum payout is only $2 and pays via Skrill, Neteller, Payeer, and Bitcoin like a lot of other pay-to-click sites. 
With Scarlet Clicks, you can earn money by clicking links to ads, completing online forms, and referring friends to the site. Expect to make up to $0.01 per click and earn up to 100% of referrals' earnings. Not too bad! 
Scarlet Clicks does have different membership plans which determine the amount you can withdraw each time. For their Standard free plan, you can withdraw up to $5 each time. If you upgrade to a higher plan, you can withdraw between $10-$50, depending on the one you choose. 
While referring people is one of the best ways to earn on Scarlet Clicks, there are many other simple ways to get paid so you definitely won't be without options!
8. ySense
ySense is one of the most trusted names in the PTC and GPT world and is owned by Prodege, the same company behind Swagbucks, InboxDollars, and MyPoints. 
You can earn in a variety of ways like other get-paid-to sites, including:
Taking surveys
Watching videos
Testing new products/services
Downloading apps
Signing up for websites
What makes ySense stand out is the number of survey and product testing companies they work with, meaning you won't run out of paying gigs on this platform. Surveys typically take around 10-15 minutes each and just involve clicking links and answering simple questions about yourself. 
ySense has a ton of gift card offerings and also pays via Paypal and Payoneer. 
Don't skip this one. It's a highly-trusted site owned by a big-name company that provides quality support, various ways to earn, and even an online forum to share your earnings and view others'!
9. Offernation
Offernation is another great Get-Paid-To site that has a bunch of online survey opportunities, as well as other simple ways to make money online. You can earn by referring people and through paid-to-click offers by advertisers.  
Just for signing up, Offernation gives you $0.25 to get you started. From there, surveys pay between $0.80-$5 each and you can cash out using Paypal, gift cards, Bitcoin, Skrill, and more. 
And to date, Offernation has paid out over $1 million to its members, so get in on that! 
Overall, this is a good GPT site that provides a steady flow of survey offers and other simple tasks to make money by clicking links, playing games, and viewing ads.
10. AyuWage
AyuWage was created in 2009 to help websites and advertisers gain exposure, and pay people like you to view websites and click ads. 
Users can also make money by taking surveys, filling out online forms, watching videos, and just simply surfing the internet. 
AyuWage will pay you up to $0.015 per ad clicked and has a low payout minimum of only $1. They work with Paypal and Payzaa to pay users and also offer Target and Amazon gift cards. 
If you're looking to sign up with just 1 site, I wouldn't recommend this one. But if you sign up for AyuWage along with a few others, you'll have plenty of opportunities to make money and boost your earning potential.
11. Fusion Cash
Fusion Cash offers even more ways to get paid beyond just clicking ads and links. They also pay you to fill out forms, take surveys, play online games, and download apps. 
Did I mention you also get paid to just sign up? Yup, you'll get a free $5!
WithFusion Cash, you get paid through Paypal and gift cards to major retailers, so you can be sure your payments are secure and legit.  
One slight downside to Fusion Cash is that their minimum payout is quite high at $25. This means it will take you much longer to cash out than other Paid-to-Click and Get-Paid-To sites. 
However, you shouldn't be expecting quick returns on any of these sites, so as long as you sign up for a couple and get to clicking, that's all that matters.
12. Ojooo WAD
Bit of a strange name, but Ojooo WAD is actually another site that'll pay you to click links and ads from its advertisers. 
Ojooo WAD mostly pays you to watch video ads, which can earn you anywhere from $0.001 to $0.04 per click and view. 
As well, another benefit is that the minimum payout amount on Ojooo Wad is $2, which is super low. They will pay you through Paypal, Payza, or Bitcoin. 
Besides clicking links on videos and watching ads, you can also get paid to complete online offers, like signing up for websites, playing mini games, and answering quizzes. 
Still, clicking links and watching videos is the best way to earn with this site, and thankfully Ojooo WAD offers many opportunities to do so. 
While they say that you can also earn by taking surveys, I wouldn't recommend it as the payouts are much lower than if you signed up for other higher-paying survey sites instead. 
13. FamilyClix
FamilyClix is a bit unique in the PTC space, as it's geared towards getting all members of the family involved and earning through their platform. 
Most PTC sites prohibit multiple people signing up and clicking links on the same internet connection. This is to keep people from creating multiple accounts and attempting to earn more by essentially cheating the system. 
But with FamilyClix, your whole family can hop on and get paid to click links, view ads, play games, and do other easy online tasks. 
Besides this, some other benefits to FamilyClix include:
Earn up to $0.02 per click
Get paid $0.02 per referral, and up to $10 if your referral upgrades their account.
Payment via Payeer, Neteller, or Bitcoin
Minimum payout of only $2 ($5 for Neteller)
FamilyClix also links you to paid offers on other sites as well, so you'll probably earn more by signing up with those sites directly. Most certainly, FamilyClix will take a cut if you don't. 
In summary, FamilyClix is like almost all other PTC sites. It'll take you a lot of clicks to really earn but the good news is you won't run out of links! 
Final Thoughts: Get Paid to Click Ads and Links
Here's the long and short of it:
Making money by clicking ads and links isn't going to fast track you to the 6 figure train. 
However, it's a decent and incredibly easy way to earn money online in your spare time. And heck, even earning 1 buck is $1 more than you had before, right? 
But if you're really serious about earning money online and want to make a full-time income online, don't just make money by clicking links. 
Instead, explore ways to monetize your hobby, make money creating niche websites, and look into non-phone work from home jobs. These are scalable ventures and can grow from being just a side hustle and even into a booming online business. 
Want more ways to make money? Check out: