Don't waste your money on anything else. ALL of the resources and tools listed here I'm currently using or have used and loved.
These are some of the best money tools and blogging resources, so you can build your introvert online empire.
 Please Note: This page contains affiliate links. If you make a purchase through my links, I may receive a small commission.
If you're just starting an online business, Bluehost is the perfect webhost for you. Bluehost offers incredibly affordable website hosting, and you can even get a FREE domain for a year!
To say that page and website speed is important, is the understatement of the year. The speed your site affects whether or not users stick around, and whether you make it to page 1 of Google! After installation, WP Rocket will instantly improve loading times of your site. It is the best of the best, both for its ease of use and site speed increases, trust me!
Another must for any website is fast loading images. There's nothing worse than a blank box displayed where a beautiful image should be! Short Pixel nips this problem in the bud by compressing your images immediately upon upload and also converts them into faster loading formats.
Elegant Themes are the makers behind the well-known and widely used Divi theme for WordPress. I'm currently using their Extra theme and am absolutely in love with the Divi page builder, which makes designing websites easy for beginners and non-designers (like me!).
Stock photography is a must for any blogger and website owner. It makes your site more professional and visually engaging for users. Deposit Photos offers excellent stock photos and videos that'll set your site apart from the rest. Not to mention: at great prices, too!
You can't get on Google if you don't know what people are looking for and who your competition is. With Keysearch, you can find keywords to write articles about and start ranking on page 1 of Google fast. And unlike most other keyword resarch tools, Keysearch is VERY affordable for new bloggers so they too can rock SEO.
Alex and Lauren over at Create and Go will walk you through every little step involved in getting your website up and running and monetizing it. Their ProBlogger Bundle covers all the mechanics and sales strategies you need to know to make money online doing what you love!
If the ProBlogger Bundle teaches you the mechanics of running a website, then Odd Noodle's Blog Simple Framework shows you where the soul of your business lies. Scrivs will show you how to identify your "Hero" and create content and products that'll transform their lives and turn them into raving fans. After watching his FREE Masterclass, you'll understand what I'm talking about and how Scrivs's strategy will forever change your business.
SEO, or Search Engine Optimization, is a must for any blog or online business. After all, if people can't find you, then how will you make money? Mike Pearson will show you how to find untapped search queries and get your content seen on Google. He takes a very complicated subject, SEO, and makes it so easy you won't believe it.
Michelle Schroeder-Gardner makes over $50,000 a month through affiliate marketing. That's no typo! And in her course Making Sense of Affiliate Marketing, she'll go over the exact strategies she uses. This course is perfect for ANYONE on their blogging journey, beginners to seasoned online business owners.
For promoting your business, Pinterest is where it's at. But nobody has time to pin all day, especially when you've got content to write and products to create. Tailwind is a platform that automates your pinning, so you can promote on Pinterest while you sleep! Tailwind will keep your pinning consistent and at optimal times, so you'll get more traffic to your site!
Carly's Pinteresting Strategies course took me from being a complete Pinterest newbie, who knew nothing about the platform, to getting repins, followers, and consistent traffic. Carly's course will teach you exactly how Pinterest "thinks" and works, as well as how YOU can get thousands of pageviews every month from Pinterest!
Tasty Pins is a plugin that helps you further streamline your Pinterest strategy. It gives you the option to disable pinning on certain images, add default pin titles and descriptions, and even lets you add "hidden" Pinterest pins to your posts, so users can pin your content and choose their favorite pin!
Creating email freebies and courses sounds complicated, but ConvertKit makes it so easy, it's unreal! You can get a FREE ConvertKit account for up to 1,000 subscribers today and start out with the best email service right off the bat, so you don't have to go through a painful switch later on!
Rakuten makes getting cashback on your everyday purchases EASY. Without the Rakuten app or browser extension, you're leaving free money on the table. For signing up, you'll get an INSTANT $10 BONUS as well!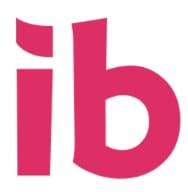 Ibotta works with thousands of major retailers and grocery chains, so you can earn cashback on nearly every purchase you make. You can get cashback at restaurants, bars, on subscriptions, hotels, pet supplies, beauty products…the list goes on! Sign up today and you'll get a $20 WELCOME BONUS!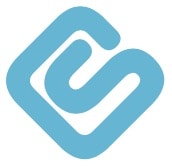 Swagbucks is the all-in-one, so to speak. With Swagbucks, you'll earn cashback on purchases and make money for taking surveys, surfing the web, playing games, and just watching videos! So there's always a way to make money online with Swagbucks.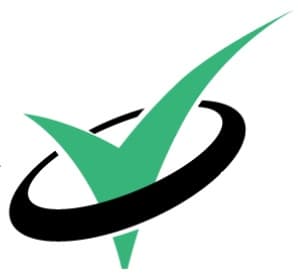 Survey Junkie is one of the most popular online survey sites, and for good reason. Survey Junkie works with thousands of companies, so you have access to more surveys–meaning more money for you! With Survey Junkie, you just share your opinion and get paid in gift cards or via Paypal.
Inbox Dollars gives you yet another way to make money online. Take surveys, watch movie trailers, play video games, and even read emails to earn! For signing up, you'll get a $5 instant bonus too!
FlexJobs is the number 1 place to find remote and work from home jobs. And introverts, we need those! FlexJobs vetts all of the companies they work with to ensure you have access to legit, quality online job opportunites. Some of the biggest companies, like Apple, Pearson, Dell, Salesforce, United Healthcare, and more, all use FlexJobs to find new employees.