17 Smart Ways to Make Money Online From Home That Don't Involve the Phone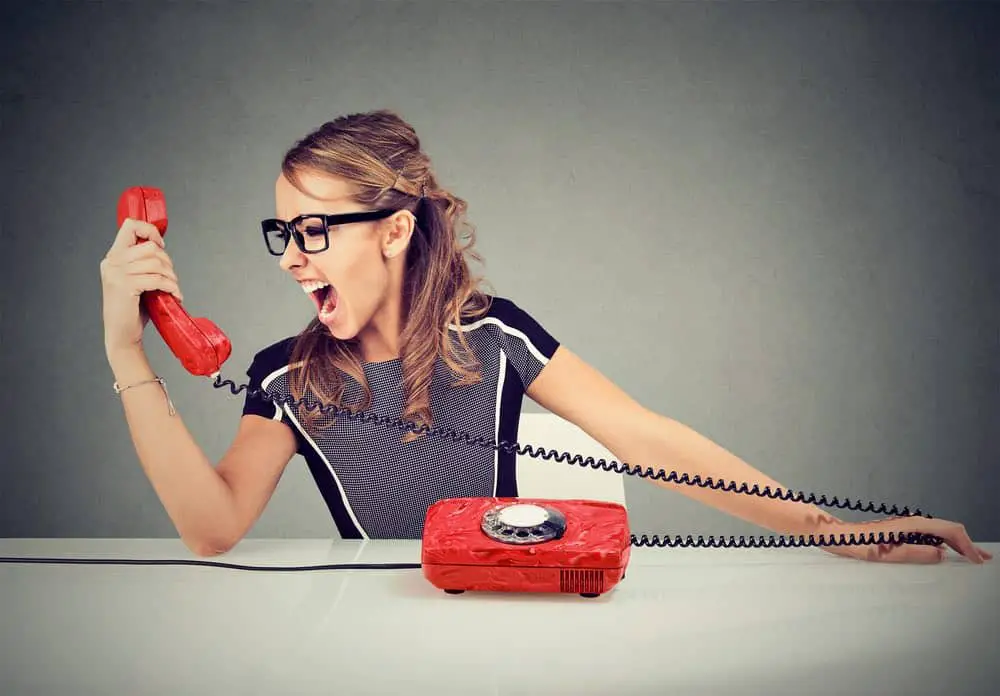 This post may contain affiliate links. If you decide to purchase through my links, I may earn a small commission. Read my disclosure page for more info.
When your phone rings, is your first thought:
Ugh. Why can't they just text me?
As an introvert, or perhaps fellow introvert, I feel your pain.
Talking on the phone, especially if it's part of your full-time job, can drain the life out of you. 
But the good news is: 
There are ways for you to make money online from home that aren't call centers and don't require you to talk on the phone all day. 
So take a look at these 17 non phone work from home jobs, so you can make money online and still keep your peace and quiet. 
17 Legitimate Non Phone Work From Home Jobs
1. Online Chat Agent
When online customers have questions about products and services or need technical assistance, they don't have to dial a number and wait on hold for hours. 
Instead, customer service representatives are available via online chat—in some cases even 24/7!
As a result, online chat agents are increasingly in-demand and companies are looking to hire more and more people to fill these work at home non phone jobs. 
Whilst most customer service chat agents assist with purchasing and account management, there are some jobs that will require additional, typically paid, training on software or services. 
For your first online chat agent job, check out these top sites: 
2. Doing Microtasks and Other Online Tasks
Microtask sites give businesses access to a global workforce that, by sheer size, get tasks done faster and more efficiently. Tasks that are too complex or time-consuming for one person to do, are broken down into "microtasks" that hundreds, even thousands, of people complete with ease. 
mTurk, or Amazon Mechanical Turk, is one of the better known microtask websites that offers work from home non-phone jobs. 
You can make money online from home by completing a variety of tasks, including:
Data entry
Identifying photographs
Completing Excel spreadsheets
Transcription
Other sites where you can make extra money from home are:
Related Read: 13 Highest Paying Survey Sites to Make EASY Cash
Earn with Swagbucks
Get paid in gift cards or Paypal cash for taking surveys, playing games, or just shopping online! Earning extra money has never been easier.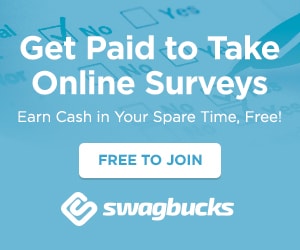 3. Bookkeeper
If you've got killer mathematics skills or accounting experience, then you should start your own bookkeeping business!
Bookkeeping involves tracking a business' expenses, inputting receipts, and keeping accounts current. 
To become a bookkeeper, you'll need the following skills:
Strong math skills
Microsoft Excel expertise
Knowledge of accounting software like Quickbooks
Good computer skills
In some cases, accounting experience or qualifications
Because not everyone has an affinity or the ability for mathematics (myself, included), bookkeepers can make decent money online and charge more for their services. According to Salary.com, bookkeepers make an average of $44k per year, but you can make even more by starting your own bookkeeping business. 
To build your online presence, make sure you choose an affordable hosting plan and create a WordPress website. On your site, you can list your skills, qualifications, and provide a contact form or details for clients to reach you. 
And the best jobs sites for bookkeeping work are:
4. Data Entry
Doing data entry sounds about as broad as it really is. 
With data entry work, you'll input information into spreadsheets, update databases, or transcribe audio recordings. The type of data you enter depends on the business you're working for and what documentation must happen. 
While it may not sound the most exciting, data entry is a great entry-level job for people looking to venture into a work from home lifestyle and make money online. 
Some skills required for data entry work include:
Attention to detail
Computer literacy
Multitasking abilities
Time management
Ability to work independently
Strong organizational skills
To make money online from home with data entry, check out:
5. Freelancer
Chances are, you have some marketable, in-demand skills to kickstart a new freelancing side-hustle, or even full-time gig. 
Businesses and entrepreneurs need freelancers to help with:
Proofreading
Translating
Graphic design
Data entry
Video editing
Transcribing
Website design
Copywriting
Email management
…and hundreds more tasks! 
So take your skills and—instead of making someone else money—make yourself some serious freelance money online. 
Create a profile and/or bid for gigs on these sites:
Related Read: How to Make Money Naming Companies Online
6. Search Engine Evaluator
Google's algorithm is pretty darn intelligent at this point. 
But even still, sometimes Google doesn't give us exactly what we're looking for because, well, it's a machine trying to give a human what it wants. 
As a search engine evaluator, your job is to research and evaluate search engine results. You'll judge search results by their accuracy and relevancy to the original search query. 
Search engine evaluators earn anywhere from $15+ per hour, and you'll often be expected to work a minimum of 20 hours per week.  
Here are some sites where you can land search engine evaluator jobs:
7. Internet Researcher
If you know how to find exactly what you're looking for on Google, then you my friend should get paid to do internet research!
Internet researchers are hired by companies, academic institutions, writers, and more to research information online for them. In most cases, you'll be asked to write up your findings or present it. 
According to ZipRecruiter, work from home internet researchers make an average of $29/hour or $59k per year. Not bad!
You can find internet researcher positions on:
Or, check out virtual assistant sites like:
8. Email Marketing Specialist
Email newsletters and notifications is one of the best ways for businesses to build a community and market products and services. 
But getting a potential lead to purchase something is much easier than it sounds. 
Email marketing specialists and managers are the people who demystify what makes a great email. They're in charge of building email lists, writing email marketing campaigns, and taking customers from the top of the sales funnel to the bottom: the purchase button. 
Although some email marketing positions will require previous experience, you can start by doing email marketing for smaller online business owners and bloggers. 
Take a look at these sites to find your email marketing job:
9. SEO Specialist
Every website wants to rank on page 1 of Google. 
But think about it for a second:
There's only 10 spots, if that!
This means that there's a lot of competition out there and online businesses need someone who knows what search engines want. 
SEO (search engine optimization) specialists ensure that online content is properly optimized for search engine crawling and ranking. In other words, SEO specialists know how to drive more traffic to a business' website from Google, Bing, and other search engines. 
The best way to build the necessary skills to become an SEO specialist is by starting your own blog. By doing so, you'll learn how to setup a website, use popular SEO WordPress plugins, conduct keyword research, and optimize content for Google crawling. 
Luckily, you can start a website for as little as $2.95/month with Bluehost. I've used them to start both of my websites and I highly recommend them! They're affordable for when you're just starting your blog and make setting up your first site easy. 
If you've already got what it takes to be an SEO specialist, then search for work at home jobs on:
Related Read: How to Make Money with a Niche Website ($1000+ a Month)
10. Proofreader
Over a million online articles and blog posts are published each day. And in 2019, over 335.7 million ebooks were sold online. 
That's a lot of written content that needs proofreading!
Besides online articles and ebooks, proofreaders can also proofread legal transcripts and academic publications, especially those in a field they're familiar with. 
To start proofreading, in most cases all you need is a strong command of English grammar, spelling, sentence structure, and punctuation. 
More technical fields will often require previous experience or related degrees, but they often pay more as a result. 
To learn how to start making money as a proofreader, check out Caitlin Pyle's course Proofread Anywhere. For years, Caitlin Pyle made good money as a proofreader and now she's packed everything she knows into a comprehensive proofreading course that'll take you from newbie to proofreading pro. She'll help you turn your word skills into a profitable side-hustle or even full-time business! Sign up for her FREE webinar to learn more.
And here are great sites to find your first proofreading job:
11. Online Moderator
If you're a member of Facebook groups and Subreddits, then you've probably seen the handiwork of online moderators. 
Online moderators ensure that members of an online community adhere to forum rules, don't spam members, and don't post anything offensive. Moderators are needed for social media channels, websites, chat rooms, and message boards. 
Most online moderators earn anywhere from $10-$15 an hour, but you can earn more if you're hired directly by a blogger or online business owner. You can offer online moderating services along with others as a virtual assistant, for example. 
Good places to look for online moderator jobs are:
12. Ad Manager
In case you hadn't noticed:
Digital advertising is booming. 
Ads placed on Google search results, Facebook, Instagram, and Pinterest have the power to generate thousands, even millions of leads to a business' services and/or products. 
So a great non phone, 100% work at home job that you can do is online ad management for businesses. You'll be in charge of creating advertising campaigns, analyzing results, and improving ad performance. 
You can learn how to master Google Ads for FREE on Google's own Skillshop. You can become Google Ad Certified within as little as a week! 
And perhaps the biggest online advertising platform is Facebook. With Laptop Empire's Facebook Ads Side Hustle Course, you can learn how to become a Facebook Ad manager from start to finish. Bobby and Mike will teach you how to create successful Facebook ad campaigns, find clients, and start earning $1000+ per month! 
Mike, one of the course creators and mentors, makes over $30,000 per month running Facebook ads!
And for ad manager jobs, check out sites like Fiverr, Upwork, and FlexJobs. 
Related Read: How to Make Money Advertising for Companies Online
13. Pinterest Virtual Assistant
Every blogger and online entrepreneur knows:
Pinterest is a full-time job. 
Constantly creating engaging, stylish pins is easier said than done, and it also takes a significant amount of time away from other, more important tasks like content creation. 
So a lot of bloggers and website owners need people to take care of their Pinterest accounts for them. This often includes creating pins, scheduling them on Pinterest or Tailwind, monitoring engagement, and devising a clear pinning strategy. 
Benefits to becoming a Pinterest virtual assistant include: a flexible schedule, non-phone work, the ability to work 100% remotely, and experience in social media management, which can lead to even more job opportunities. 
Great places to find Pinterest virtual assistant work from home jobs are in blogger and virtual assistant Facebook Groups, Fiverr, and Upwork. 
14. Website Tester
Consumer research is vital in order for businesses to create websites that attract buyers and digital marketing campaigns that are effective. 
And to conduct their consumer research, businesses need feedback from consumers like you. 
Userlytics and UserTesting allow you to make money online from home by testing out company websites, giving feedback on marketing materials, and also testing products, commercials, and apps. 
You can earn anywhere from $5-$90 per website or product you test.
Userlytics works with big names like Microsoft, Google, L'Oreal, Canon, The Washington Post, and thousands more, connecting them to website testers around the world. 
And UserTesting paid testers a total of over $1.2 million in 2019, so there's definitely money to be earned testing websites!
15. Transcriber
Another great way to make money online from home is by transcribing short audio and video clips for companies. 
Signing up for sites like TranscribeMe and Rev is fast and easy. You'll just need to be a fast typer and study the formatting guides they provide. The more quickly and correctly you transcribe, the more jobs you'll receive, and the more money you'll make!
You can also find additional work from home transcription jobs on FlexJobs, mTurk, Upwork, and Fiverr. 
16. Virtual Assistant
Gone are the days where assistants had a desk outside your office. 
With more and more businesses running exclusively online, the need for assistants hasn't gone away—it's just gone virtual. 
As a virtual assistant, you can make a part- or full-time income online. You'll also have a flexible schedule, work from home, and in many cases—not have to pick up a phone!
Your duties and responsibilities vary greatly depending on who hires you and what services you'd like to offer, such as:
Scheduling
travel arrangements
Data entry
Email management
Website management
Social media moderation
Social media management
Updating spreadsheets
Bookkeeping
…and more! 
Becoming a virtual assistant is one of the best ways to make money online from home because you can earn a steady income and have multiple clients simultaneously.  
To find your virtual assistant gig, check out:
17. Online Test Scorer
Online test scorers are responsible for grading essays submitted as part of standardized tests (e.g. ACT, SAT, etc.), or written and recorded responses of ESL (English as a Second Language) students on examinations like the TOEFL (Testing of English as a Foreign Language) test. 
This non-phone work at home job is typically seasonal, with the majority of jobs available during the March to June exam period, although some sites will hire year round. 
Another thing to note is that most companies will require a bachelor's degree, and in rare cases a teaching qualification and experience. 
If you're interested in making money online scoring tests, check out:
17 Smart Ways to Make Money Online From Home – Non Phone Jobs!
Want some MORE ways to make money online from home? Check out these articles: