25 Effortless Ways to Make Instant Money Online Absolutely Free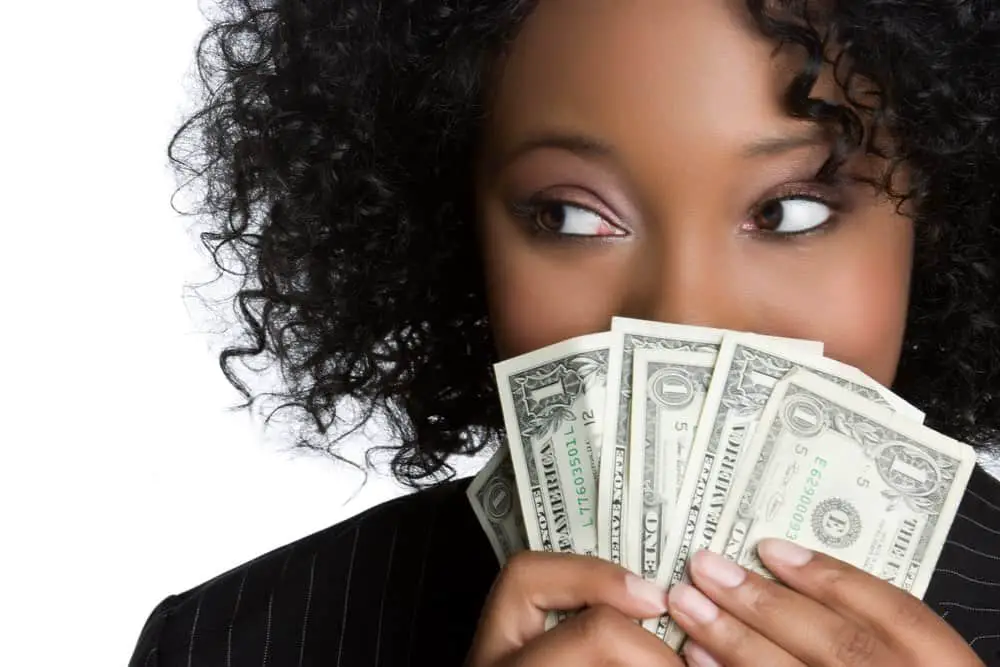 This post may contain affiliate links. If you decide to purchase through my links, I may earn a small commission. Read my disclosure page for more info.
Is your bank account looking a little low?
Or maybe you'd like to put some extra money towards debt this month and are looking for ways to make instant money online. 
Not to fear!
Whilst there are loads of online scams out there, you'll be happy to know that you have many options when it comes to boosting your cashflow.
Because it's always nice to earn a few extra bucks here and there to cover expenses, I want to introduce you to 25 LEGIT ways you can make instant money online absolutely free!
Keep reading to find out how…
Related Reads:
Is this actually "absolutely free" money?
I get it. You've read the title of this post and are a bit skeptical about fast money falling from the sky. 
But the answer is: Yes!
These 25 ways to make instant money don't cost you to get started. 
Whether they're online platforms to sell your services, products, or opinions, they are all legitimate ways to make money online with little to no start-up costs. 
Some might require a bit of work to get started, but ultimately you're getting money that you didn't have before! 
How much instant money can I make online?
With most online money-making opportunities, you need to be realistic about how much you expect to earn. 
There are no get-rich-quick schemes! If you think you've come across one, chances are, it's probably a scam of some sort and you should be careful about what information (if any!) you give them. 
That being said, once you start using these apps and websites to earn, you can make an extra $100 to even $1000 a month. 
To reach the higher end of that income, use a combination of these ways to make money. Or, find one you really like and work hard at building your skillset and reputation doing it. A lot of these ways to make money online can be turned into a thriving online business! 
Ultimately, the better you are at doing something, the more people will demand your services. When that demand increase, so will your earning potential!
How do I get paid?
The majority of online money-making and/or cash back apps require you to have a Paypal account. 
Anything you earn through their app or website will be transferred first to your Paypal account, and then from there you can withdraw it to your bank account. 
You can also choose to get paid in gift cards to some of your favorite retailers and online shops. Most apps and services will let you choose which option you prefer. 
25 Ways to Make Instant Money Online Absolutely Free
Earn Instant Money Online with Surveys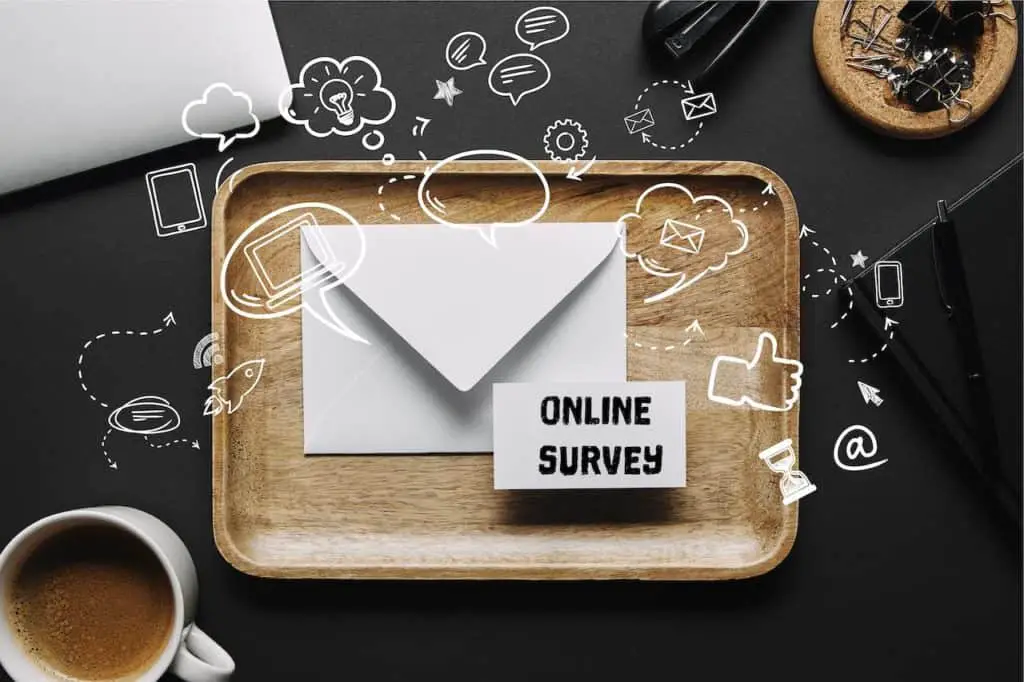 1. Survey Junkie
Survey Junkie is probably the biggest name in the online survey world, with over 10 million members and growing!
Brands and businesses are looking for consumer opinions and data in order to hone their product offerings and make more customers happy. 
And this is where you come in!
With Survey Junkie, you earn points by taking online surveys, joining focus groups, and/or sharing your website browsing habits. By doing so, you earn points which can then be redeemed for Paypal cash or gift cards to Amazon, Walmart, iTunes, and more!
Join Survey Junkie today and start earning easy money!
2. Swagbucks
Swagbucks is an excellent way to make instant money online for free. 
After signing up for Swagbucks, you can not only take surveys, but also earn cashback by shopping online, watch videos, and simply search the web to earn points. 
For the gamers out there, you can even play games and get points! Umm, yes please. 
The points you earn are then converted into cash via Paypal or gift cards to Amazon and Walmart. Swagbucks gives out 7,000 gift cards to people every single day! 
For signing up today, Swagbucks will give you a $5 bonus! So why wait? 
Earn with Swagbucks
Get paid in gift cards or Paypal cash for taking surveys, playing games, or just shopping online! Earning extra money has never been easier.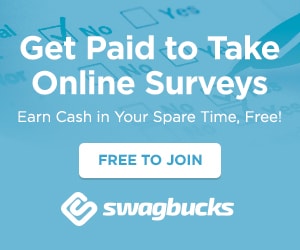 3. Inbox Dollars
Inbox Dollars has already paid out over $59 million in cash rewards to people. 
Be one of those people haha. 
Like other survey sites, Inbox Dollars gives you a few ways in which to earn points and ultimately cash. You have the option to take surveys, watch movie trailers or videos of new product features, play games, and even read emails!
Brands like Netflix, Target (ooo I love you!), and Walmart have teamed up with Inbox Dollars for their market research needs. 
So tell these companies what you think of their new products! 
Get an INSTANT $5 bonus when you sign up for Inbox Dollars today!
Related Read: 13 Highest Paying Survey Sites to Earn EASY Money
Make Money Online Selling Your Stuff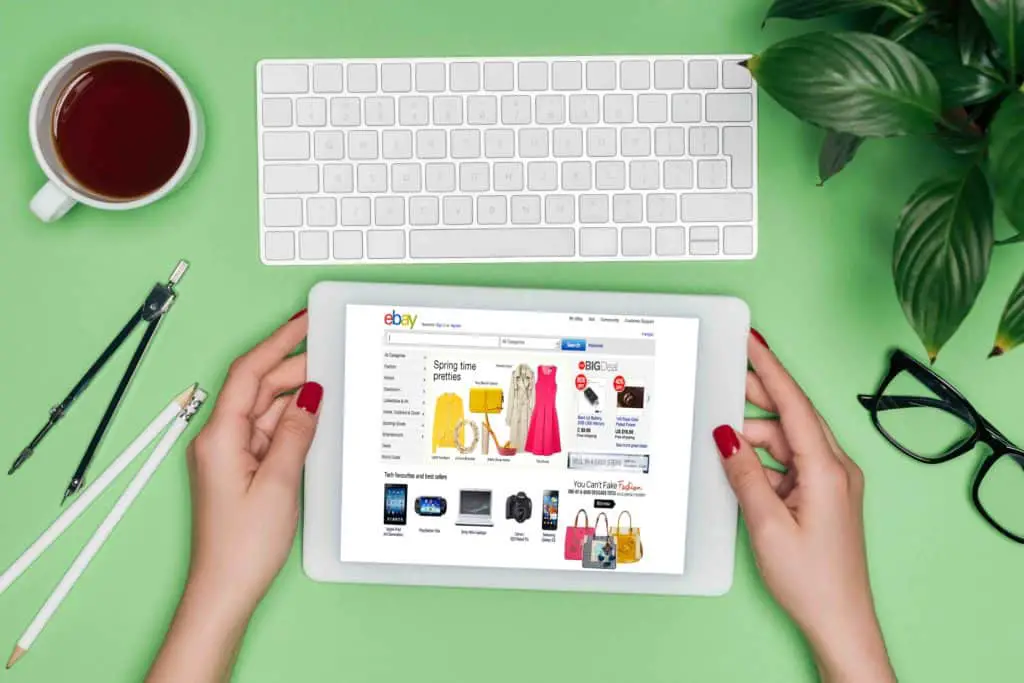 4. Ebay
Ebay is one of the oldest names in the online marketplace realm. 
I fondly remember Ebay when I was a teenager and looking for Lord of the Rings memorabilia. Ah, those were the days. 
And there were great Ebay finds then, just like there are now!
You might think that your old furniture, electronics, bicycles, collectibles and books aren't worth a penny, but you might be surprised! There are people online looking to pay money for your old stuff. 
Ramit Sethi over at I Will Teach You to Be Rich has an excellent guide to making money selling on Ebay. He was able to make $1000 in just 37 minutes!
So find some old things that are just laying around the house, and turn them into instant money online!
5. Facebook Marketplace
Facebook has over 2.7 billion monthly active users. Woah. 
And that means there are thousands of people in your area, on Facebook, and looking to buy stuff from you. 
Think of Facebook Marketplace like an online garage or even estate sale. It has a hyper-localized search feature, which means you can sell bulkier items like furniture and appliances and not have to worry about shipping. The buyer can simply drive to you!
Facebook Marketplace is also an excellent way to make instant money online for free because:
you already have a profile
your phone number and email are protected because potential buyers just message you on Facebook!,
And chances are you have stuff that needs getting rid of!

 
6. Amazon
Another way to make fast money online is by selling used and new items on Amazon. 
You can sign up for an individual Amazon Seller account and list used items, such as electronics, books, collectibles, and hundreds of other products sold on Amazon.
With the Amazon Seller program, you don't pay listing fees, but you will have to pay $0.99 per sale to Amazon. So keep that in mind when pricing your items! 
7. Craigslist
Craigslist is yet another behemoth in the online selling world and an excellent choice for bulkier items that you'd like to sell locally. 
I've sold used furniture on Craigslist and made some easy money online that way!
Make sure that when you're listing your items on Craigslist, you're adding "colorful" descriptions and really selling the products!
The trick is to come up with an appetizing title for your listing and to price your items competitively. 
Make Fast Cash by Mystery Shopping
8. Gigwalk
There are currently over 1.7 million Gigwalkers mystery shopping and making instant money doing it. 
With Gigwalk, you simply download the app, create an account, and start mystery shopping in your local area!
Popular brands want you to visit local stores and check their product displays and inventory in exchange for Paypal money. 
Retailers and merchandisers hire mystery shoppers to test products, interact with team members to gage the quality of customer service, and more! 
Chances are, shops you go to regularly are places to start your Gigwalking and make instant money online!
Related Read: 17 Savvy Ways for Women to Make Money Online
Earn Instant Money by Dog Walking
9. Rover
Founded in 2011, Rover's dog walking services now spans 10 countries and has over 300,000 sitters!
With Rover, you can apply to be a dog walker or sitter and set up a profile. Then, you set your own availability and start making money while cuddling furry friends. Umm, win!
Rover walkers can make anywhere from $20-$30 and sitters $20-$40 per night!
Sign up to be a dog walker over at Rover.com. 
10. Wag
Another site where you can list your dog walking services is on Wag! 
They too make it easy to make money online by dog walking or sitting. Again, you'll need to setup your profile, price your services competitively, and start taking bookings!
And it's not unheard of for dog walkers and sitters to be on both Rover and Wag, so double the access to clients!
Make Instant Money Online Through Cashback Apps
11. Rakuten
Rakuten (formerly Ebates) lets you shop online or in-store and earn cash back at over 2,500 stores! We're talking up to 40% cash back, in fact. 
In a nutshell, Rakuten gives you instant money online via Paypal for doing your normal shopping. That's it. 
To get started you can download the app on your phone or browser extension on your computer, and making instant money online today!
Sign up with Rakuten now and you'll get a nice $10 instant bonus!
12. Ibotta
Ibotta is another one of my absolute favorite cash back apps. 
Just like Rakuten, Ibotta lets your earn cash back while doing both in-store and online shopping. All you need to do is download the Ibotta app or browser extension to get started. 
If you're shopping in-store, you can pay using the Ibotta app to earn instant cash back on your purchase. Or, if you pay using a different method, you can scan your receipt to get cash back too!
To date, Ibotta has paid out over $797 million in cash back! Sign up today to get a welcome bonus of $20 instantly!
13. Dosh
Dosh works a little bit differently to the other cash back apps, and in many ways, is even more convenient (if that's possible!). 
With Dosh, you first need to download the app to your phone and link the cards you use for everyday purchases. 
Then, every time you swipe those cards, you'll earn cash back automatically! Transfer that via Paypal to your checking account, and you're all set!
There are over 100,000 places where you can start making money online through Dosh. Brands like Sephora, Walmart, Instacart, Disney+, GNC, Clarks, and more are all on there!
Find out more over at Dosh.com!
MyPoints
Earn gift cards to your favorite retailers or Paypal cash for doing your normal online shopping! Earning is a breeze with MyPoints. Get a $10 Amazon gift card for your first online purchase today!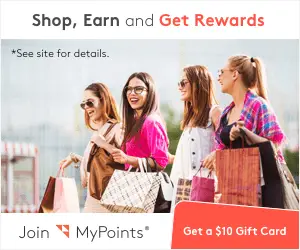 Get Money Online by Listening to Music
14. Slicethepie
I couldn't talk about making instant money online without mentioning Slicethepie.
This is a neat way to make money by listening to music. That's right!
After you sign up, you can choose to review music and start listening to tracks! Then, you write reviews including what you liked/disliked and give it a rating out of 10. 
Sounds pretty easy, right?
Slicethepie also lets you review fashion items, commercials, and more! 
You'll get paid for every single review you write, so head on over to Slicethepie and start jamming to new tracks for money!
Earn Money Online by Testing Websites
15. Userlytics
Userlytics is an easy way to make instant money online by testing out websites and apps!
Basically, BIG names like Microsoft, Google, L'Oreal, Canon, The Washington Post, and thousands more want your feedback on their websites, products, commercials, and mobile apps. 
Your job is to complete certain tasks while speaking your thoughts, emotions, and answering questions. This is then sent to those brands, and you're paid for it!
You can earn anywhere from $5-$90 completing these tasks and testing websites!
Sign up over at Userlytics today!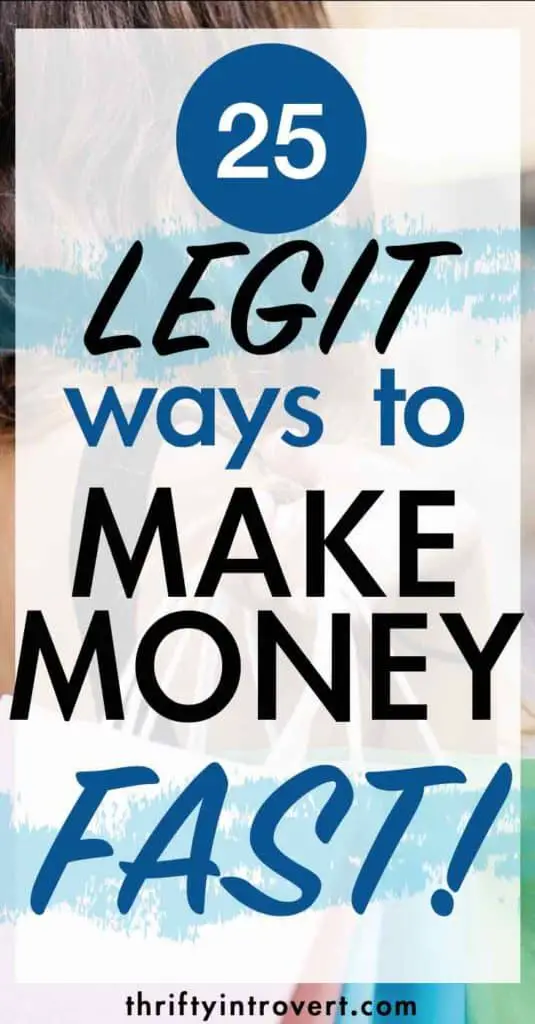 16. UserTesting
With UserTesting.com, you can sign up and get paid to give feedback on products, marketing materials, websites, apps, and more!
UserTesting paid over $1.2 million to website and product testers in 2019, so there is definitely instant online money to be earned here!
Head on over to UserTesting to sign up today. You'll be asked to take a short practice test, and then once you're approved, the real website testing begins!
Related Read: 13 Lazy Ways to Get Paid to Click Links and Ads
Get Refunds from Paribus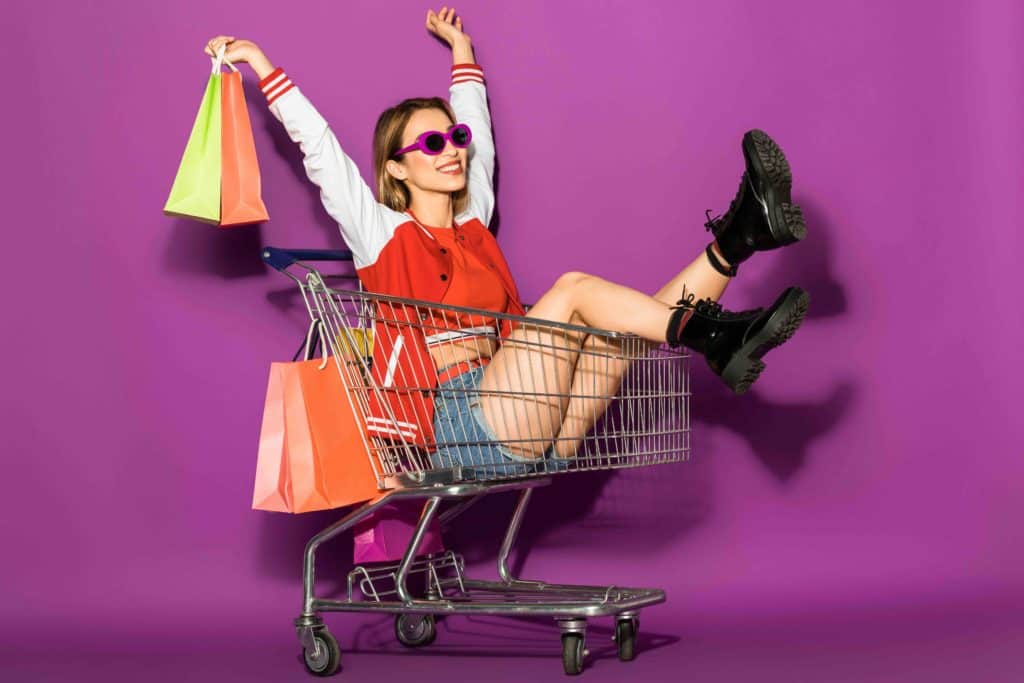 17. Paribus
Have you ever purchased something only to find out that the price dropped a few days later?
We've ALL been there. And it's infuriating, especially when those price drops could save you $20 dollars or more!
With Paribus, however, you're refunded when that happens! 
First, you need to sign up with Paribus using the email where you're sent online purchase confirmations and receipts. Then, Paribus monitors your inbox for you and alerts you when a price drop occurs!
Paribus works with major retailers, like Target, Amazon, Home Depot, Gap, Best Buy, and more!
So sign up at Paribus, and you'll NEVER miss out on savings again. 
Make Money Off Your Unused Gift Cards
18. CardPool
Everyone at some time or another received a gift card for their birthday or Christmas present and thought to themselves, "Umm, I don't shop there. What would I spend this on??" 
If this is the case, then you probably have some unused gift cards stuffed in a drawer somewhere that can be cashed in!
CardPool deposits money into your bank account for those unused gift cards! They'll accept gift cards from a variety of big-name retailers, and let you sell yours online.
Check out CardPool today! 
Make Money Online by Tutoring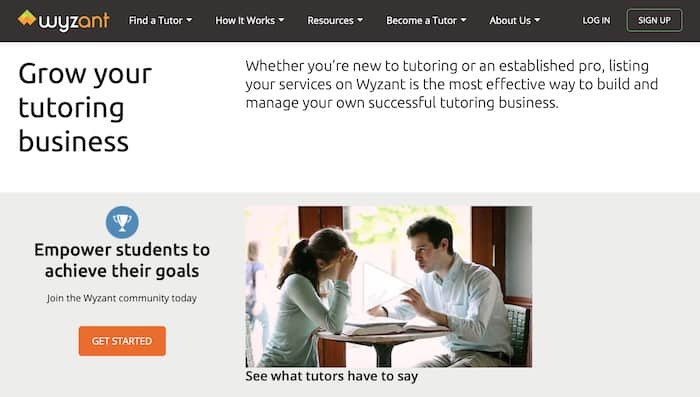 19. Wyzant
If you're:
at least 18 years old
live in the United States
have a Social Security Number
have an internet connection
and a love for literature, math, science, music, art, and more
..then you can start tutoring online!
You do not need a teaching certificate to start helping others learn more about a subject. You just need a passion for your subject and a desire to share it with others.  
With Wyzant, you can off tutor services for anything, from algebra to writing to SAT prep. The rates you charge are entirely up to you. You can make anything from $25-$60 in one hour!
20. VIPKid
VIPKid is one of the biggest online learning companies today and has been ranked one of Glassdoor's Top 10 Best Places to Work.
As a VIPKid teacher, you'll be teaching the English language to only one student at a time or a small group. The age range of your students can be anything from kindergarten to adults, whichever you prefer!
And most importantly:
If you've never taught before, that's absolutely no problem! 
VIPKid provides you with the learning materials so it takes all of the lesson planning off your plate. You just bring the enthusiasm for your native language and a desire to help your students improve.
Start making easy money online with VIPKid today!
Get Instant Money by Doing Odd Jobs
21. TaskRabbit
TaskRabbit connects you with people in your area who are looking for someone else to do those little odd jobs. 
What kind of odd jobs?
Well, with TaskRabbit, you can make instant money online doing anything from:
Date entry
Graphic design
Photography
Research
Usability testing
writing/editing
Personal assistant work
And MUCH much more!
The best part about TaskRabbit, is that you set your rates and receive 100% of what you charge! 
As well, you set your own schedule and only accept the jobs you want. 
Find out more about becoming a TaskRabbit here!
Earn Money Online by Doing Micro-Tasks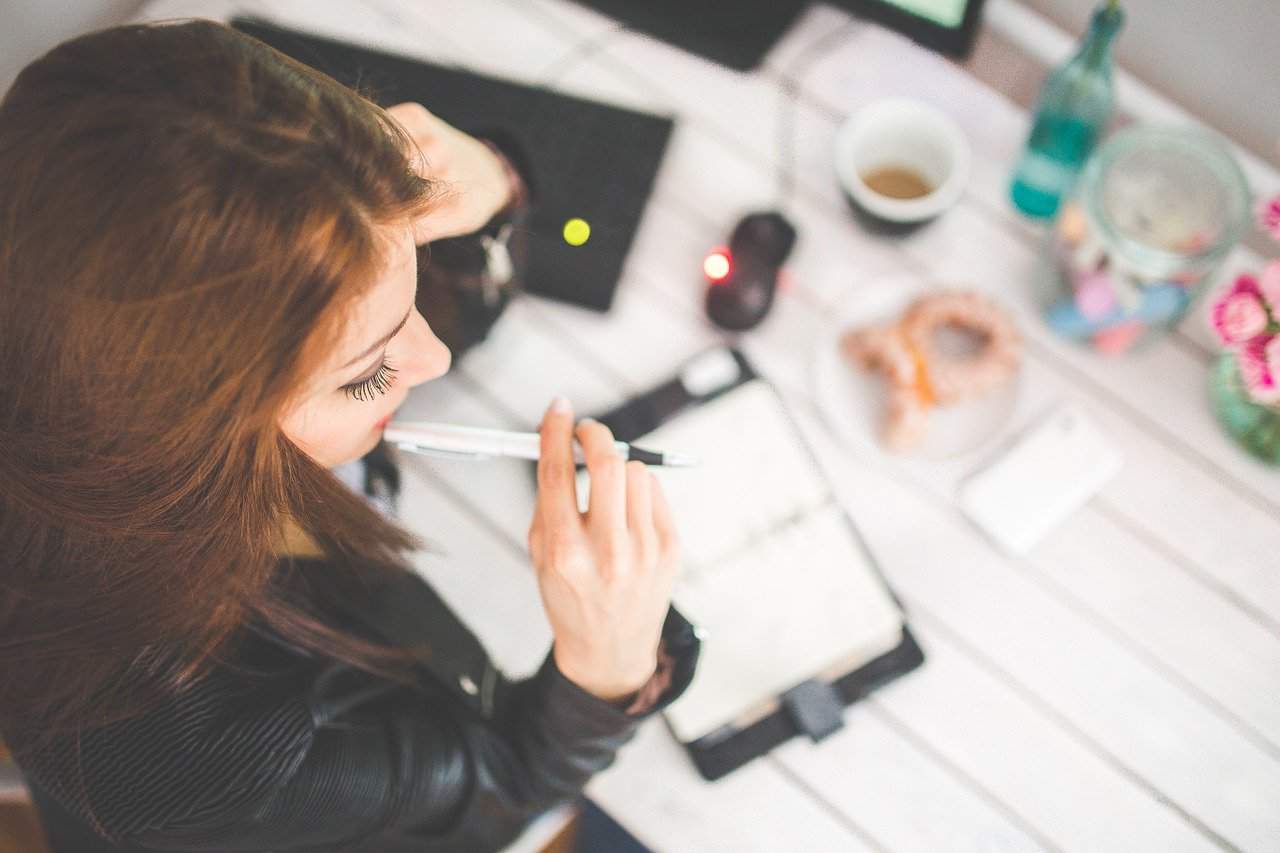 22. Amazon Mechanical Turk (MTurk)
MTurk, or Amazon Mechanical Turk, is a service Amazon provides to businesses who are seeking to outsource small tasks/jobs to people who can complete these online from home. 
Essentially, Amazon Mechanical Turk gives them access to a global workforce who can get tasks done quicker and more efficiently. 
You can make instant money online by doing MTurk tasks, such as:
taking surveys
data entry
identifying photographs
audio/video transcribing
completing Excel spreadsheets
and more!
Read more about this money-making opportunity at the Mturk website!
23. Fancy Hands
As more and more businesses exist solely online, these entrepreneurs need online assistants as well!
At Fancy Hands, you can offer your virtual assistant services and make fast money online by doing things, like:
Scheduling
Researching
Price comparing
Purchasing products
Proofreading articles
Arranging travel plans
Making over-the-phone bookings
If you're looking for an easy way into the virtual assistant world, then Fancy Hands is an excellent way to get clients and get started!
Check out how you can make money online with Fancy Hands now!
Make Instant Money Online by Losing Weight
24. HealthyWage
You can get paid up to $10,000 for losing weight.
Say, what??
With HealthyWage, they give you cash prizes of up to $10,000 for sticking to your diet, exercise, and weight loss goals!
You set your own goals, bet on yourself, choose the amount, and go!
Betting a hefty amount means that you'll stick to your weight loss goal AND make money from it!
Healthy Wage lets you create challenges on your own, join team challenges, and compete for the jackpot $10,000 prize!
Check out Healthy Wage today and make money by losing weight. Win, win!
25. Sweatcoin
Sweatcoin is another great way to get paid to exercise and lose weight. 
With Sweatcoin, you simply download the app to your phone, and it starts tracking the number of steps you take. Your steps are then converted into "sweatcoins", which is like a digital currency!
After you earn enough sweatcoins, you can cash them in for daily product offers, discounts to restaurants, holiday vouchers, and more!
Take a look at Sweatcoin and turn those neighborhood walks and errand running into free money!
For more ways to make money, check out these articles: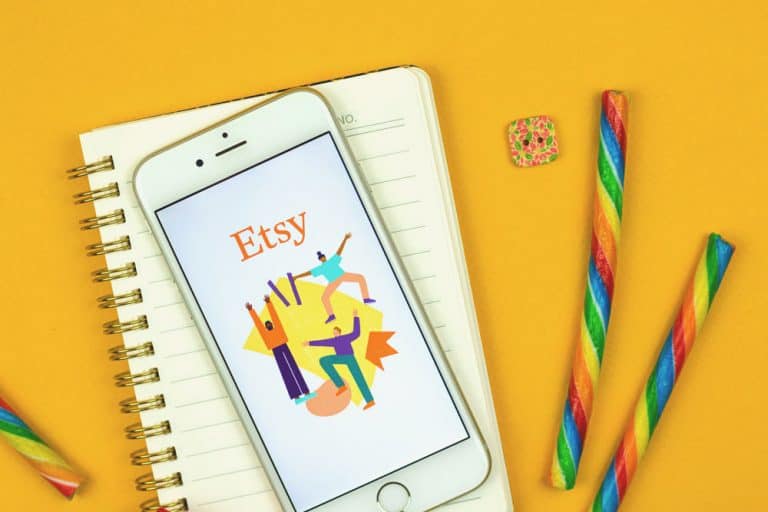 25 Legit Ways to Make Instant Money Online Absolutely Free