How to Make Money With Your Hobby: 7 Easy Steps to Start TODAY
This post may contain affiliate links. If you decide to purchase through my links, I may earn a small commission. Read my disclosure page for more info.
It's the dream, right?
You wake up, do something you love, and make money from it. 
But does it have to be just that—a dream?
The answer is: no. 
Building a career or business around your hobbies is entirely possible and in fact, even more possible nowadays thanks to the infinite online marketplace.
But in order to turn this dream into a reality, we need to ask, research, and answer a few key questions to get us started. 
So today, I'm going to show you exactly how to make money with your hobby, and how to make a plan to make it happen. 
1. Which hobby/interest are you actually passionate about?
This may seem like an easy question at first, but don't be fooled! 
Many of us have more than one hobby, if not like 5-10. I mean, we're some serious hobby-ing pros!
Therefore, it's important to sift through our varied hobbies/interests and find the one(s) you're actually passionate about enough to turn into a side-hustle or even full-time gig!
You may be thinking that this is true for all your hobbies, but remember: this has to be something you love enough to do day in and day out and never get tired of. 
You don't want to turn a hobby into something you dread on par with your 9-5. It needs to be something you absolutely, 100% love doing. It's this passion for your hobby that'll fuel you through the long road of building an online business.
To narrow down your niche, ask yourself:
What can you not stop talking/thinking about?

 

What do you find yourself Googling about all the time?

 

Whenever you have free time during your workdays or on the weekends, what are you so excited to do?

 

What are some of your favorite websites that you read every chance you get? What niche(s) are they in?
Which hobby brings you the most joy?
Which hobby/interest do others come to you for in order to get their questions answered?
Answering these and other questions like it will help you nail down the hobby you should monetize. It should be the one that will genuinely make you happy over the long-term…and at the same time make you money! 
Related Read: 45 Most Profitable Crafts to Sell Online
2. Are there other people making money online from this hobby?
Chances are, if you've chosen the right hobby then you already know entrepreneurs, popular websites, and leaders in your niche. After all, you've probably gotten information and resources from them in the past!
So you should be able to answer this question fairly easily and already know whether or not you can make money with your hobby. 
But here comes the slight snag…
You say to yourself, "There's no way I can make money doing X. They've already beaten me to it!"
Sound familiar?
This way of thinking is so wrong for so many reasons! Let's nip this in the bud right out the gate. 
Firstly, "others" aren't YOU. You have your own unique opinions, ideas, and methods to contribute to your niche and are more than worthy of participating in the field. 
Secondly, if others are making money doing it, then that's an excellent sign! It means that you've found a profitable niche and that you can make money too. 
If you aren't sure whether other people are making money from your hobby, then it's time to do some quick research. 
My favorite way of finding this out is to go to Google and type in questions and keywords related to your hobby. Which niche websites rank on the first page? Second page? 
Spend some time on these websites and see what content they're creating and what revenue streams they're using.
Alternatively, hop on social media and find entrepreneurs and leaders in your niche. Which platforms are they on? What type of products/content are they creating?
3. How are they monetizing this hobby?
Now that you've found others making money doing your hobby, it's time to really dive deep and discover all of the various revenue streams they're using. 
There are so many ways to make money online. And importantly, different monetization methods are better suited to certain niches and types of content. 
But as you scroll and click around these niche websites or stalk (not literally, but yes) these entrepreneurs online, you must pay close attention to ALL of the ways they're earning money. Later on, this will help you develop your own business plan and monetization scheme. 
Here's a fairly comprehensive list of different revenue streams in the online world that you should be on the lookout for:
affiliate marketing — links to others' products/services that earn the entrepreneur a commission
ads / traffic generation — ads placed on the website that make money with a high volume of visitors to the site
physical products — items that must be packaged and shipped to the buyer
ebooks
digital products — printables
online courses — available on their website or sites like Udemy and Skillshare.
coaching/tutoring — available through contact forms/sign-ups or on sites like Wyzant
membership sites
live streaming / channels — YouTube, Twitch, Facebook Gaming, etc.

 

podcasts
fundraising platforms — like Patreon, for example
Make a list of 3-4 websites/entrepreneurs in your field and jot down all the ways in which they're monetizing this hobby. At the same time, start to think about which of these revenue streams you feel would suit you and the kind of business you'd like to create. 
Related Read: 43 Creative Money-Making Ideas for Introverts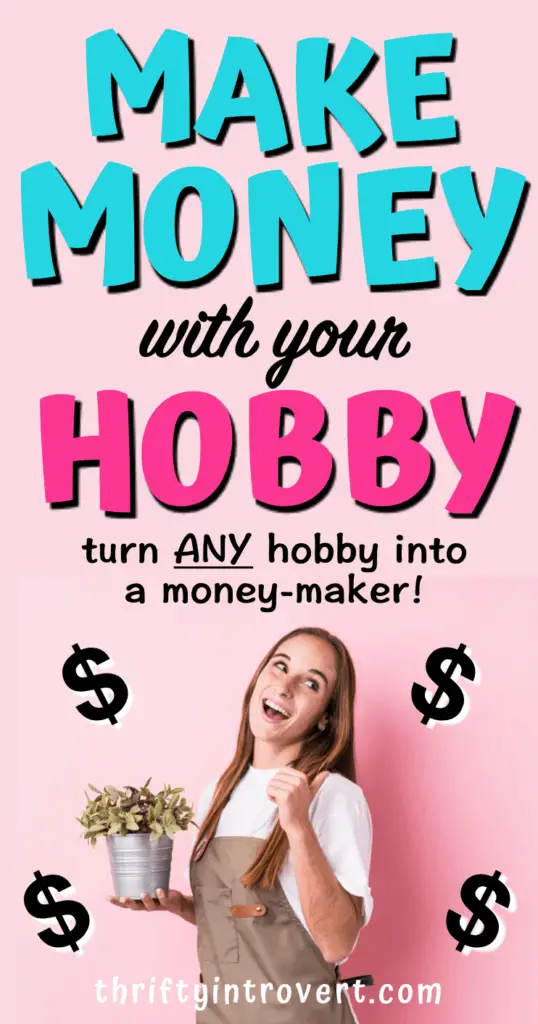 4. Where are they finding customers/clients?
Okay, so others are making money doing your hobby and now you know how they're monetizing it. 
The next step is to figure out where they're driving traffic from and how they're finding customers/clients. 
In other words, which social media platforms are they focusing on? Because, let's face it: online businesses and social media go hand-in-hand like peanut butter and jelly. 
Are people finding them and/or their products/services through:
a Google search — Not social media, but HUGELY important.

 

Facebook
Pinterest
Instagram
YouTube
Twitch
LinkedIn
or other niche websites/platforms
Whichever social media networks they're utilizing, those are the ones you'll need to build a presence on. 
It's extremely important to understand that each platform has its own vibe, community, and purpose. 
For example, Pinterest acts as a social media network AND a search engine, so people on there are looking for solutions to problems and products to buy. Because of this, pins can circulate ad infinitum and consistently drive traffic. 
Instagram, on the other hand, is far more instantaneous (after all, it's in the name). The platform requires continual, real-time interaction and helps you building a following around photography/video you share. Because of this, it would better suit artists, travel/fashion/lifestyle bloggers, DIY/crafts enthusiasts, etc. 
This is not to say that you'll only use one, "perfect-for-your-niche" platform! In fact, you'll ultimately want to choose 2-3 in order to reach your audience wherever they are. No matter what your hobby is, you can creatively incorporate a few platforms into your marketing strategy.  
In summary, the social media networks you use will determine the type of content you'll create, the audience you'll attract, and the revenue streams you can successfully implement. 
Related Read: How to Make Money Advertising for Companies Online
5. What "spin" can you put on it?
So many of us never follow our passions because our minds are clouded with self-doubt and pessimistic, fixed-mindset modes of thinking. 
We tell ourselves: "But I'm not an expert at it", "Everyone has done it all before", or "I'm not special, so why would people care about what I have to offer?"
But like I said before, others aren't you and that's your ultimate "spin". You don't have to reinvent the wheel; you just have to be yourself.
Beyond bringing your own voice to your niche, you can also research what gaps exist in the information/product space. 
Chances are, certain demographics/audience needs aren't being addressed, or the products available leave out information and resources that you think are beneficial. Can you fill these gaps?
So many people waste so much time trying to be wholly original, thinking that they have to invent something completely new in order to make money and be seen. But this is absolutely NOT the case. 
As I've said before, the online world is infinite, meaning there's an audience for everyone and everything. 
So don't go trying to be the next Einstein and set yourself up for failure! 
Instead, you just need to carve out some online space for you, that's all.
6. What is your overall business plan?
Woah. This escalated quickly, right?
But, don't worry. I'm not asking you to write a detailed 50 page report outlining your business strategy. Ewe, boring!
To answer this question, all you need to do is put on your big-picture thinking cap and brainstorm like there's no tomorrow. 
You're already equipped with all the research you need. You know how others are monetizing your hobby, which platforms they're using, and where their audience is coming from. 
So layout your big-picture business plan by following these 3 simple stages. Answer the questions for each, and you're on your way to making money from your hobby:
Build Stage — Which platform will you primarily use to make money? Will you need to build your own website? What type of content will you need to create? What resources and/or items do you need to build your online business?
Grow Stage — How and where will you advertise? Where does your audience hang out or search for information/products related to your hobby? Which social media networks (choose 1-2 to begin with) will you need to focus on? What types of content do they require? What marketing strategies will you use?
Earn Stage — What monetization methods will you use? Where will you sell your products/services?

 
Brainstorming these questions and figuring out how all of these puzzle pieces fit together will help you stay focused and moving forward. You'll be equipped with a clear strategy that'll help you build a thriving online business from your hobby. 
7. What can you get started on now to start making money from your hobby?
Now's not the time to twiddle your thumbs or scoff at the idea of making money from your hobby. If you've made it this far, then that means that you CAN turn your hobby into a money-maker. 
So what can you start working on today? 
Can you buy your domain name? Can you start an online course to get your business off the ground? Can you start planning your first piece of content or product? Can you do some hobby-ing on the weekend to inspire you?
When you're just getting started, all the little tasks involved snowball over time and lead you towards significant progress. So the "little things" you can get done today, matter. 
Remember:
"A year from now, you'll wish you started today" (said the wisest person EVER).
Related Read: How to Create a Niche Website That Makes Money [In-Depth Guide]
Final Thoughts
You know how they say "Rome wasn't built in a day"? Well, businesses aren't built overnight.
Many people can't face up to this fact, so they never even get started. They aren't in it for the long haul and only want to see immediate financial benefits. 
But by turning a hobby you genuinely love into an online business, your chances of success are already higher. Your hobby is something you're passionate about and would do all day, every day if given the chance. 
So if you have to hobby on and wait a while for the money to roll in, who cares? You're doing something you love, making moves towards building an online business out of it, and building a better life for yourself. That's what really matters. 
For more ways to make money, check out these articles: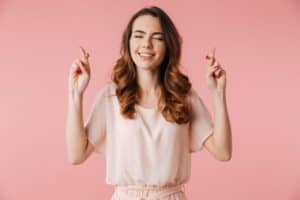 7 Simple Steps to Make Money with ANY Hobby