How to Make Money on STEAM: 8 Legit Ways to Earn in 2022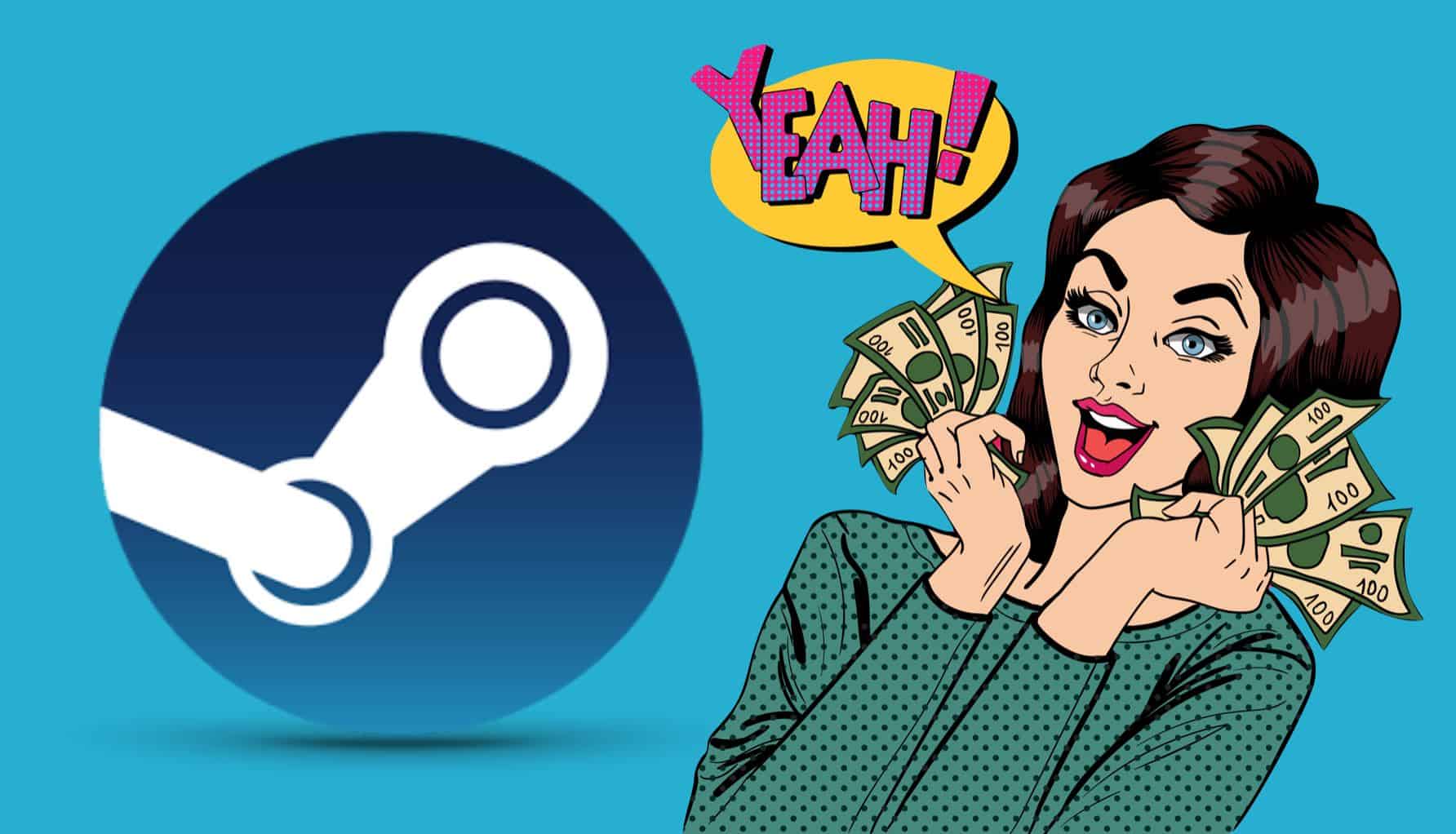 This post may contain affiliate links. If you decide to purchase through my links, I may earn a small commission. Read my disclosure page for more info.
If you think there's no money in video games, then I'm here to tell you:
That is downright FALSE.
It is pretty much my life's mission to show you how to save and MAKE money doing what you love. 
So today, I want to give a shout out to all the gamers out there who are looking for ways to monetize their RPG, simulation, massive multiplayer, and/or strategy game addiction!
Steam is one of the most vibrant online communities in the gaming world, which means that there are legit methods of earning money on this platform. 
In this post, I'll show you 7 legit ways you to make money on Steam and how to turn your gaming hobby into income. 
Related Read: 13 Legit Ways to Get FREE Steam Codes
What is Steam?
Okay, so if you're new to Steam, let's first go over what Steam is and exactly how it works. 
To begin with, Steam is a digital video game distribution platform developed by Valve, the makers of the popular Counter-Strike PC game. 
Valve initially envisioned Steam as a way to more seamlessly provide updates and bug fixes to their PC games. Since its release in 2003 however, Steam has morphed into a distribution service for third-party game developers as well as an extremely active online community. 
Today, there are almost 150 million Steam users! That's just mind-blowing. 
Popular features of Steam include the ability to chat to friends online, view each other's gameplay, participate in game-specific discussion forums, and create your own in-game content. 
As well, Steam boasts an impressive library of nearly 30,000 games, ranging from indie releases to mainstream games from publishers like EA, Ubisoft, and Sega. 
And it gets better:
197 Xbox games (and counting!) are available on Steam from Xbox Game Studios (Microsoft), including Age of Empires, Halo series titles, and the Fable series.  
You can download Steam and start gaming on your Windows, Mac OS X, or Steam OS + Linux computer by visiting the official Steam website. 
Top Ways to Make Money on Steam
1. Get FREE Steam Wallet Codes
At the end of the day, when it comes to money…
 It's all about how much you earn and how much you spend. 
So if you're finding creative ways to make money, you can spend more on Steam, i.e. Steam money!
What I'm getting at is this: 
One of the best ways to boost your Steam money, is to earn free Steam gift cards. 
Yes, you heard that right: FREE Steam gift cards. 
Then, you can use these to boost your Steam Wallet money! 
Here are just a few ways to earn FREE Steam codes for games:
Related Read: 13 Stupid-Easy Ways to Get FREE Steam Codes
Other ways to get Steam codes is by using cash-back programs like those from Rakuten and Ibotta.
All you do is simply download the Rakuten or Ibotta apps on your phone, and do your online shopping through there!
Or, shop through Rakuten.com or the Ibotta browser extension on your computer. 
Then, every purchase you make goes towards earning rewards and cash back for Steam codes. It's that easy.
Rakuten —Rakuten (formerly Ebates) offers cash back and discounts at some of your favorite online retailers. If you're looking to purchase something, do it through Rakuten and you can start getting discounts AND making money off purchases.
Ibotta — Whether you're shopping online or in-store, Ibotta has you covered. You can pay using the Ibotta smartphone app at over 50 nationwide or 150 online stores. Within 24 hours, you'll get cash back on your purchase.
What can I buy with my Steam Wallet?
Your Steam Wallet can be used to buy games, in-game items, downloadable content, and items sold in the Steam Community Market.
It's also important to note that your Steam Wallet funds DO NOT expire. This money can be used as long as the Steam service exists. 
Which, let's face it, 150 million users aren't going anywhere anytime soon. So your Steam money will remain valuable for a long time to come.
Can I cash in my Steam Wallet for real money?
Your Steam Wallet funds can only be used within Steam. 
Therefore, you can't deposit the money from your Wallet into your bank account. Sorry, folks!
BUT, think about it this way:
The more Steam money you make, the less you'll spend from your actual bank account. So game purchases, for example, won't actually cost you anything. 
So whichever way you look at it, making money on Steam means that more cash stays in your real wallet. Win!
Related Read: 25 Legit Ways to Make Instant Money Online
2. Sell items and item drops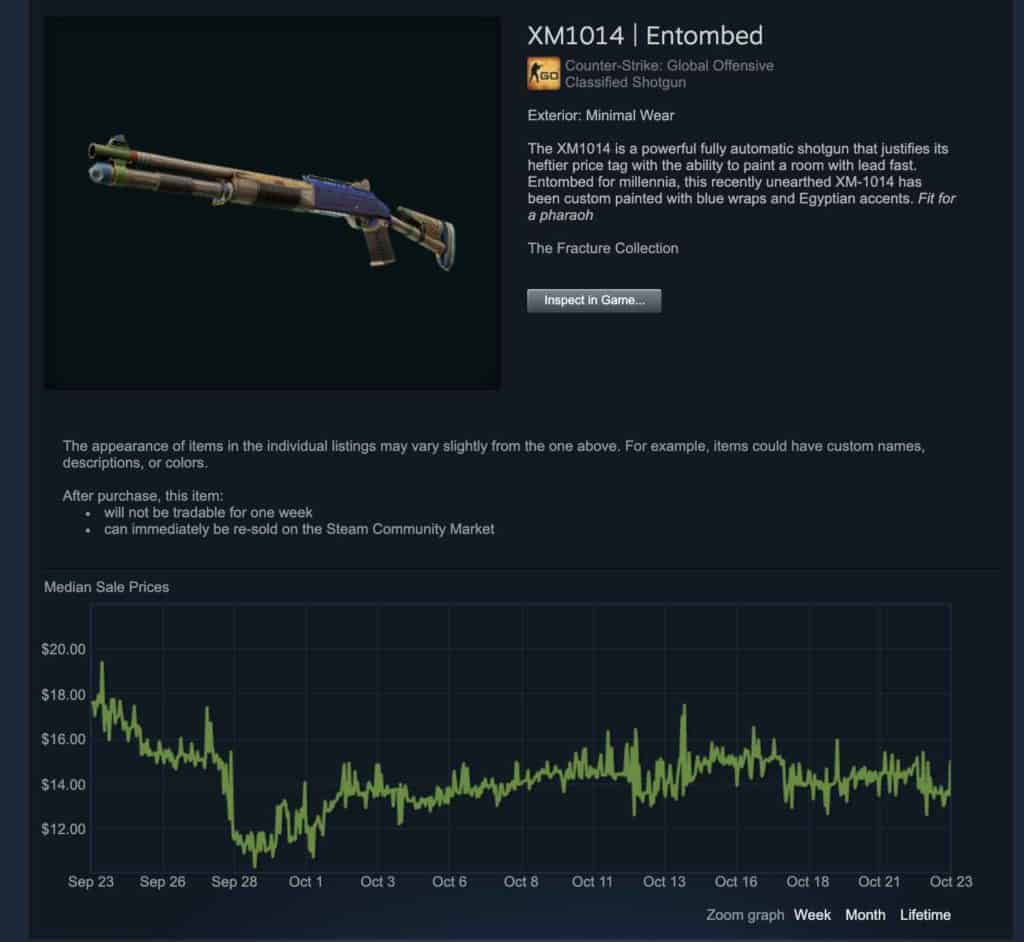 Whether you're playing Counter-Strike: Global Offensive, PlayerUnkown's Battlegrounds, Dota 2, or any other games, you'll start finding items and/or receiving item drops just for playing. 
Essentially, these items can be sold on the Steam Market like stocks, meaning that their value will change over time based on supply and demand. 
If it's an item that a lot of players have, then the Market will be flooded with it, reducing its value. But, the more rare the item is, the more money it will sell for. 
The trick is to keep an eye on the Market price fluctuations (just like the stock market!). Buy when the price is low, and sell when it's high. 
The value of these items can range anywhere from $.10 to $50, and in some cases even $1000+! 
3. Hold and sell pre-release content
Another way to make money on Steam is by holding and selling pre-release content.
As you can imagine, new games are released on Steam constantly. And oftentimes you can pre-order these games before they hit the market. This may give you access to exclusive, pre-release content from developers!
The pre-release items you get will vary, but are often exclusive skins, crates, or items. 
And here's the kicker:
A lot of this pre-release content won't be available to purchase in-game after its release. 
So, if you pre-order a game and receive any exclusive content, you should hold onto it and sell it for a decent price on the Market later! 
And by decent price, I'm talking sometimes hundreds, even thousands of dollars. I kid you not. 
Fewer people have these items, so you can get even more money for them! 
4. Sell your trading cards
Just like items, as you play Steam games you'll be rewarded with trading cards. Typically, you'll receive 2-3 trading cards per game. 
There's no telling when you'll receive these trading cards, but generally you'll get one after 15 minutes of playtime and then another after approximately 2 hours of playing.
As you can imagine, if you're a die-hard gamer playing 20 different games on Steam, your trading card collection will grow significantly over time. 
Most of these will only have a resell value of a few cents. However, there's a chance you'll get more valuable cards that are worth a few dollars each. 
And just like with items, you should monitor the value of these cards on the Steam Market. If you hold onto them for a while, they can increase in price and you can profit from them!
When entering the Steam trading card market, some important things to remember are:
If the trading cards are from a new game, they are more valuable.

 

Games will tell you how many card drops are remaining, so you can make sure you receive all of them.

 

If you get a Booster Pack (typically 3 cards), you have a chance to get 'foil' cards.

 

These can be worth 10x as much as a regular trading card.
5. Sell cosmetic crates
Cosmetic crates for a game contain items, and at times, extremely valuable and rare items. 
You can buy cosmetic crates with in-game currency or receive them by just playing the game. 
Counter-Strike: Global Offensive (CS:GO) and Playerunknown's Battlegrounds (PUBG) are two of the most popular games on Steam, and they are notorious for dropping crates. 
Crates for CS:GO, for example, are released fairly regularly at 2x per week. After a crate initially drops, these can sell for a couple dollars right away. 
PUBG will drop even more valuable crates and rewards players for continually playing the game. You'll earn Battle Points and can use these to purchase crates, then later resell them for a couple bucks each!
6. Create and sell mods in the Steam Workshop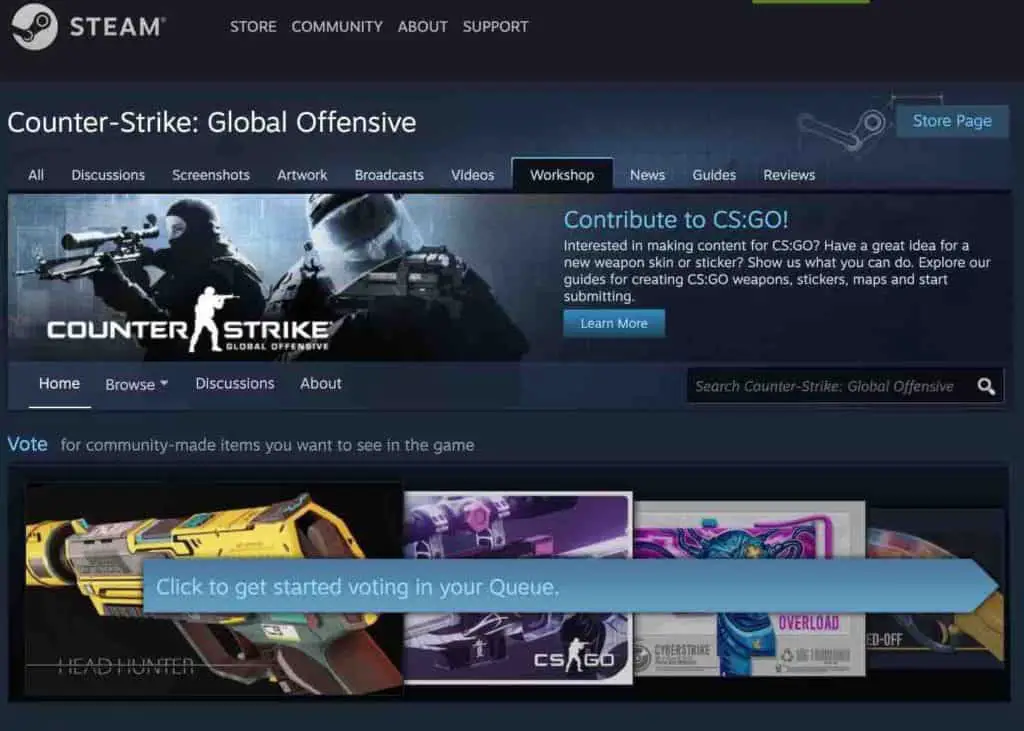 Creating and selling modifications in the Steam Workshop is one of the most popular ways to make money on Steam.
A lot of game developers will give fans the ability to create their own modifications (mods) and share them with the community–the most notable being CS:GO.  You can find these mods in the Workshop section on each game's Steam page. 
Different mods you can create and sell depend on the game, but may include:
maps
items
characters

 

missions
stories
Creating mods is a great way to hone your game development skills while adding value to the Steam community. 
Your mods can gain you loyal followers on the platform who are willing to support you by paying for your mods or donating money to keep the mods coming!
7. Make and sell your own game via Steam Direct
The best way you can make money on Steam is by developing and selling your own original game. Hands down. Then, you'll earn money through game sales and in-game purchases that you offer.
Luckily, Steam makes it fairly easy to do this through their Steamworks and Steam Direct program. These give you all the tools you need to build a game, submit it for Valve to review, and then distribute it worldwide. 
Like I said before, one of the best things about Steam is the access to thousands of games from smaller, independent developers. You too can be one of them, and Steam's more democratized platform makes this possible.
Related Read: 7 Easy Steps to Make Money with ANY Hobby
How can I develop my skills as a game developer/coder?
If you're an avid gamer, then chances are you've got an eye for what makes a great game. So turn this passion into income by becoming a developer or coder! 
Codecademy is one of the leading websites where you can learn how to code and develop games. They've invented their own system for learning how to code, and 45 million people have boosted their coding skills online. 
Check out Codecademy's game development courses here. 
Another great place to up-skill your code is Udemy. 
I am a HUGE fan of Udemy and swear by it. I myself have used it to learn all of the Adobe Creative Cloud software suite, as well as e-learning and instructional design!
Udemy really excels in their design and development courses, thanks to experts and leaders in their respective industries creating killer courses. 
Sign-up for Udemy today! You won't regret it, promise. 
And keep an eye out for Udemy sales and promotions in your inbox. Course prices can drop to as low as $15 each! 
How much money can I make selling my own game on Steam?
The sky is really the limit here. The amount of money you can make selling an original game on Steam will vary depending on what you price it at and how popular it is. 
You can sell your game for as low as $1 or as high as $60. 
Obviously you need to carefully consider at what price you'll sell the game for.  You should be reasonable about it. The goal is to SELL games, so I wouldn't recommend pricing yours above the big-time game developers. 
But let's say for example, you offer your game for $15 and sell 500 copies. Your total sales would be $7,500. 
From that, Steam will take a 30% commission, leaving your total profit at $5,250. Not a bad chunk of change!
The most important thing you can do to make good money selling games, is to ensure that they're fun for players! If players love your game, they'll leave reviews and rate your game well. This will help spread the word and boost your sales.  
8. Sell your freelance art, design, and coding skills
Whether you've got some design skills or coding skills, another way you can make money on Steam is by marketing your freelance services in the Steam community!
All you need to do is be active in the community. 
Participate in discussion forums and network with game developers who are looking for a freelance designer, developer, or coder.
Steam gives independent game developers the ability to reach an enormous international audience and build a community around their games. Use the access you have to these smaller developers, and network with them!
As well, the Steam community is FILLED with avid gamers who're looking for unique in-game content and profile artwork. You can sell them killer graphic designs or artwork in exchange for  Steam Wallet money or even real money!
And no matter which games you're a fan of, there's a Steam game hub for it. Inside, you can network with other players/fans in discussion forums and sell player-created content in the game's Workshop section. 
Related Read: 29 Best Sites to Make Money Online With Your Art
How much money can I make on Steam?
It's important to realize that you can make money on Steam, but it isn't a get-rich-quick scheme. You'll have some work to do, that's for sure.  
However, by utilizing your passion for gaming, selling on the Steam Market, or creating mods that earns you raving fans—you can definitely fund your gaming hobby and even make a profit! 
And if you're an active community member, Steam provides an excellent networking platform to find freelance work in design, developing, and/or coding. 
If you're looking for more ideas to make money with your hobby, take a look at my 7 step guide to turning your hobby into a money-maker. It'll help you lay the groundwork for making real money online doing what you love. 
For more ways to make money, check out these articles: