43 Creative Money Making Ideas for Introverts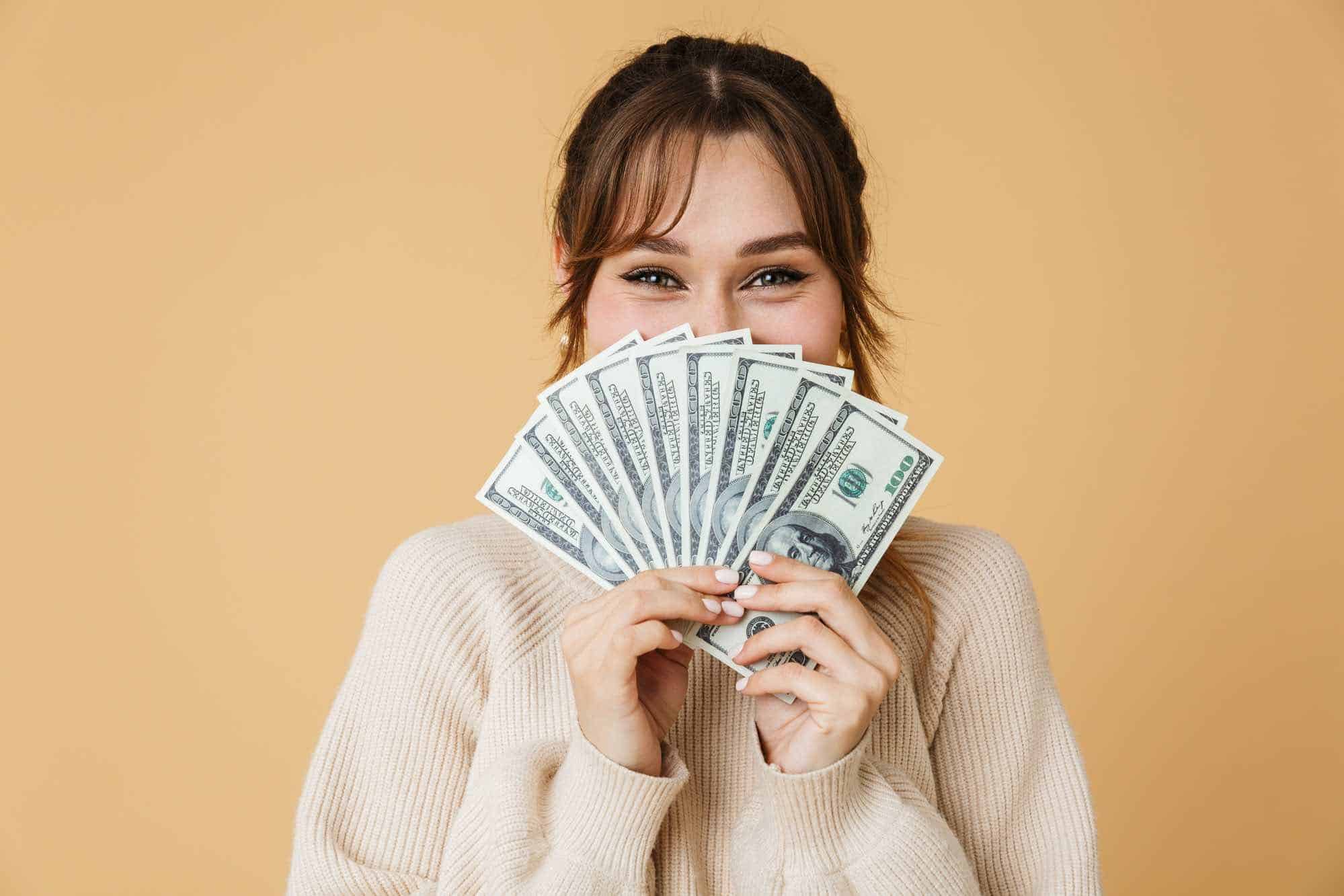 This post may contain affiliate links. If you decide to purchase through my links, I may earn a small commission. Read my disclosure page for more info.
Introverts:
It's time for us to get out there…err, rather online…and find ways to make more money. 
After all, it's no secret that we earn less money than extroverts. 
But the beauty of the online world is that a lot of money making opportunities are perfectly suited to us. For the majority of them, they don't require in-person interactions, can be done from the comfort of our homes, and are really easy to start on our own.
So today, I want to share clever ways for introverts to make more money, and give you plenty of income ideas to choose from so that you're sure to find ones just for you!
Have a look at my 43 creative money making ideas for introverts, and make sure to bookmark or pin this post so you can always come back to it for more inspiration. 
43 Ways for Introverts to Make Money
1. Transcription
With transcription jobs, you receive short audio clips or videos, typically from a transcription company that you work for. Then, your job is to take those audio or video files and write down the words that are spoken. 
The best part about making money with transcription companies, is that they handle all of the clients, and you just do the transcribing!  
Companies like TranscribeMe and Rev have thousands of small businesses and large corporations that provide transcription work, so you'll have a steady steam of jobs available to you.   
Also, what makes transcribing a great money making idea for introverts is that you can do this work 100% alone. No draining human interaction needed!
Both TranscribeMe and Rev allow you to start making money transcribing right away, with little to no experience. 
However, you'll need to be a fast typer with an eye for formatting and punctuation. 
TranscribeMe and Rev will first give you a transcription formatting guide to study, and then you'll take a test before you're accepted. 
After that, you can start making money from your transcriptions!
2. Translation
TranscribeMe and Rev also give you the option to be a translator. With these two companies, you'll be translating clients' English audio and/or video content into your first or second language. 
So if you're bilingual, it's time to put that coveted skill to use!
Another way to make money translating, is by offering your services on freelance job posting sites like Upwork. You'll need to apply to Upwork by providing your previous translation experience (or related) and choosing which services you'd like to offer. 
Then, businesses will search Upwork and find your profile! This can be a great way to find freelance translation clients and make even more money. 
If you're interested in just applying for remote translation jobs, then another great place to look is on FlexJobs. 
FlexJobs is a fantastic resource for landing work from home opportunities, ranging from part-time to full-time. 
And the best part is that FlexJobs vets these job listings and companies FOR you! So you can rest assured you're not falling for some online scam or disreputable company. 
3. Data Entry
Another money making idea for introverts is doing data entry work. 
Data entry is where you are asked to enter information into databases, spreadsheets, or other forms of documentation. You may also be asked to do some transcription of audio files, type up meeting notes, or data verification. 
One perk to data entry work is that you don't necessarily need formal training in data entry to get started. A lot of business will hire data entry clerks with no experience, as long as they have a good command of the English language and excellent computer skills. 
So if you're looking to work from home, and you know your way around an Excel spreadsheet, then data entry can make you money!
To find data entry jobs, you can sign up for micro-task websites like MTurk or Task Rabbit, as well as remote job sites like Upwork or FlexJobs. 
Related Read: 17 Best Non Phone Work From Home Jobs
4. Proofreading
If all those spelling and grammar mistakes on your Facebook news feed make you cringe, then you, my friend, are a natural-born proofreader.
Proofreading is an excellent money making idea for introverts because, well, a lot of us read books and online articles all the time. Reading is a very common hobby amongst us recluses. 
So why not turn that reading hobby into income? 
As a proofreader, you can proofread ebooks, articles, transcriptions, academic publications, and more. 
Again, check out Upwork and FlexJobs for some of the best remote proofreading jobs and freelance opportunities. 
And if you're not sure that you have what it takes to start a proofreading side hustle, then look no further than Caitlin Pile over at ProofreadAnywhere. 
Caitlin has brought her expertise in general and transcript proofreading and put together an incredibly comprehensive course. She'll teach you everything you need to know to start a profitable online proofreading business. 
And by the end, ProofreadAnywhere will take you from proofreading newbie to proofreading master!
Sign up for her FREE webinar to learn more.
5. Bookkeeping
As a bookkeeper, your job is to record and track expenses for businesses and make sure their accounts are up-to-date. You'll be inputting receipts, creating invoices, and tracking expenses and income for a business. 
And the great news is, you don't have to be a Certified Public Accountant (CPA) to do this. Instead, you'll be completing more clerical accounting tasks rather than budgeting or handling taxes for a company. 
So really all you need to start bookkeeping is an internet connection, a love of numbers, knowledge of accounting software like Quickbooks, and strong computer skills. 
Bookkeepers.com offers courses to get your bookkeeping side hustle started. 
And the best place to look for bookkeeping jobs is FlexJobs. You can filter jobs by time commitment, length of contract, and degree of remote work (partially remote, 100% remote, etc.) that you desire. 
6. Reading Books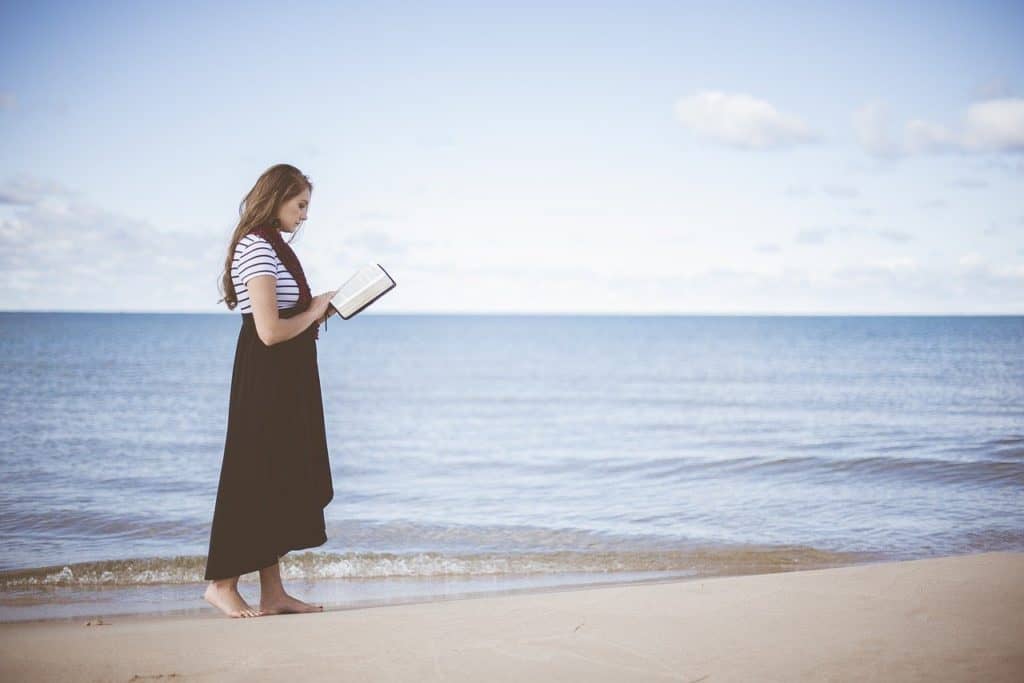 Another great way for introverts to make money is by reading books.
You read that right!
There are a few different ways you can get paid to read books, including:
Proofreading books and ebooks for publication
Formatting books and ebooks for publication
Narrating audiobooks
Translating books
Writing book reviews
As I've said before, if you're looking to proofread, format, narrate, or translate books, freelance job sites like Upwork are your best option to discover these opportunities. There are hundreds, if not thousands, of ebook publishers looking to improve their written work and reach larger audiences. 
If you'd like to get paid to read and review books, there are sites that will pay you for your reviews. 
Check out these sites to start making money writing book reviews:
Kirkus — Kirkus hires freelance English and Spanish-speaking book reviews to write 350 word (minimum) reviews. They give you two weeks to read the book and submit your review to them.

 

Booklist — Provides freelance opportunities and pay $12.50 for book review blog posts and $15 for book reviews. You must apply first and then you'll be assigned books to review.

 

Online Book Club — Signing up for Online Book Club is free. You won't be paid for your first review, but after that you can start earning between $5-$60 per book review.

 
7. Publishing ebooks
For the introverts who love writing, a great money making idea is publishing your own ebook(s). 
Chances are, you already have a hobby, interest, or expertise that you can share with the world. 
You may not reap the financial benefits right away, but publishing your own books can later become an excellent source of passive income. You do a lot of hard work upfront, but after that it can become a "set it and forget it" money maker. 
Publishing and selling ebooks is incredibly easy these days. You can sell your ebooks on Amazon or sell them on your very own website. 
8. Reading Emails
It sounds ridiculously easy, but then again…it is. 
If you sign up with market research and rewards sites, they will actually pay you for reading their own emails and emails from their business partners. 
So when you're clearing out your inbox in the morning anyway, why not make money while you do it?
To start making money reading emails, check out these top sites:
Swagbucks — Read emails, shop online, take surveys, play games, and watch videos to earn money via Paypal or gift cards to some of your favorites online retailers, including Amazon. Sign up for a $5 bonus!
MyPoints — You can make money online in a variety of ways, like reading emails, watching videos, shopping online, and taking surveys. Get a $5 bonus for your first 5 surveys when you sign up today!
Earn with Swagbucks
Get paid in gift cards or Paypal cash for taking surveys, playing games, or just shopping online! Earning extra money has never been easier.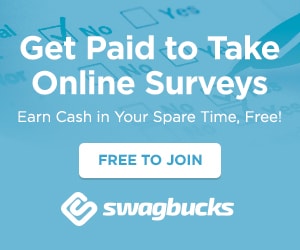 9. Watching Videos and Movie Trailers
I don't know about you, but I spend a large chunk of time watching YouTube videos and Netflix shows. I mean, I'd be rich if only it paid. 
If you're an introvert who also devours video content, then this is a great money making idea for you! 
See, companies are looking for people to watch their video content, like product videos, movie trailers, and more. And you can get paid to view these. 
The best way to make money watching videos is by signing up with:
Swagbucks — Read emails, shop online, take surveys, play games, and watch videos to earn money via Paypal or gift cards to some of your favorites online retailers, including Amazon. Sign up for a $5 bonus!
Inbox Dollars — You can make money online in a variety of ways, like reading emails, watching videos, shopping online, and taking surveys. Get an INSTANT $5 bonus when you sign up for Inbox Dollars today!
10. Listening to Music
Another great money making idea for introverts, is to get paid to listen to music!
With Slicethepie, you simply listen to songs and review them. You'll be asked write reviews sharing what you liked/disliked about the song and give it a rating out of 10. 
Sounds pretty easy, right?
Slicethepie also lets you review fashion items, commercials, and more.  
Check out Slicethepie and start jamming to new tracks for money!
11. Testing Websites and Products
Every company needs to ensure that their online presence and the products they make suit their brand and audience. And in order to do this, they need feedback from consumers. 
By signing up for websites like Userlytics and UserTesting, you can make money by testing out company websites, and giving feedback on products, commercials, and mobile apps. 
Userlytics works with big names like Microsoft, Google, L'Oreal, Canon, The Washington Post, and thousands more. Your job is to complete certain tasks while speaking your thoughts, emotions, and answering questions. This is then sent to those brands, and you're paid for it!
You can earn anywhere from $5-$90 by testing websites, products, and marketing materials. 
UserTesting paid over $1.2 million to website and product testers in 2019, so there is definitely money to be earned with this site as well. You can get paid $10 for every product test you do and make even more money for interviews. 
Related Read: 17 Savvy Ways for Women to Make Money Online
12. Using Task Rabbit
Task Rabbit connects you with people and businesses in your area who are looking for someone to do random tasks. 
And what makes Task Rabbit a great money making idea for introverts is that you can set your own schedule, choose the types of tasks you'd like to do, and receive 100% of what you charge. 
You can make money doing anything from:
Date entry
Graphic design
Photography
Research
Usability testing
writing/editing
Personal assistant work
cooking/baking
IKEA assembly (yup!)
Sewing
…and MUCH more!
Again, whichever tasks you'd like to offer your services for are entirely up to you! There's such a wide variety of tasks that there's bound to be crossover with your own hobbies, interests, and skillset. 
Find out more about becoming a Task Rabbit!
13. Doing Micro Tasks for Amazon
MTurk, or Amazon Mechanical Turk, is a service Amazon provides to businesses who are seeking to outsource small tasks/jobs to people who then complete these online from home. 
Essentially, Amazon Mechanical Turk gives companies access to a global workforce, so they can get tasks done quicker and more efficiently. 
You can start making money doing MTurk tasks, like:
taking surveys
data entry
identifying photographs
audio/video transcribing
completing Excel spreadsheets
and more!
Read more about this money-making opportunity over at MTurk. 
14. Search Engine Evaluation
Although they're getting smarter and smarter, machines don't always know what we humans want. 
Even Google, for all its machine-learning and super intelligent algorithm, doesn't always know what you're looking for when you type a string of words into the search bar. 
As a search engine evaluator, your job is to make sure search engines are returning high-quality and highly relevant results. 
And let's face it introverts: 
We'd rather search for hours on Google than call or email someone to find out an answer. So we know our way around search engines. 
In order to become a search engine evaluator, you will have to study some guidelines and, in some cases, pass an exam. 
This can be a fairly profitable career, so it's not as easy to enter this field like other online money making opportunities such as website testing and surveys. 
To find out how to start a search engine evaluation job, check out:
15. Graphic Design
As I've noted elsewhere, graphic design is an excellent job for introverts because you can work independently, tap into your introvert creativity, and make good money from your designs. 
Nowadays, being a graphic designer doesn't necessarily mean that you have to do it full-time. It's easier than ever to start making money designing as a side hustle or a form of passive income. 
See, graphics you create can be sold on:
stock illustration/vector sites
To really turn graphic design into a money-maker, it's important to choose a niche and go after it. Maybe you create designs for dog lovers, Buffy the Vampire Slayer lovers (I'll buy!), or coffee lovers, etc. 
Once you've niched down, it'll be much easier to really know your audience and amass raving fans who want to buy your killer designs. 
Related Read: 29 Sites to Make Money Online With Your Art
16. Selling Canva Templates
I wanted to take a second and really hone in on Canva design templates, because I think it's a great money making idea for introverts. 
If you're not familiar with it, Canva is in-browser graphic design platform that allows users to create everything from Pinterest pins, to printables, marketing materials, invitations, social media branding, and more. 
Canva is quickly becoming one of the most widely used tools for bloggers, entrepreneurs, and online marketers. 
Why?
Because Canva is incredibly easy to use and FREE. Compare that to both the learning curve and cost of Adobe Creative Cloud at $52.99/month, or even Adobe Photoshop alone at $20.99/month. 
What I'm getting at is: 
You can design a wide variety of Canva templates for people to use, sell them, and make money. Because even though Canva is easy to use, to create visually appealing graphics you still need to have a designer's eye. 
You sell them templates, and all they need to do is tweak them to fit their needs. 
Places where you can start selling Canva templates are:
17. Selling Designs on Creative Market
Creative Market is an online marketplace for designers where they can sell everything from web designs, fonts, illustrations, photography, social media branding kits, and more. 
Essentially, Creative Market is Etsy but niched down to digital designs and graphics only. 
So if you've got graphic or web design skills, Creative Market is the largest online design marketplace where you can make money doing what you love. 
Find out more about opening up a Creative Market shop. 
18. Coding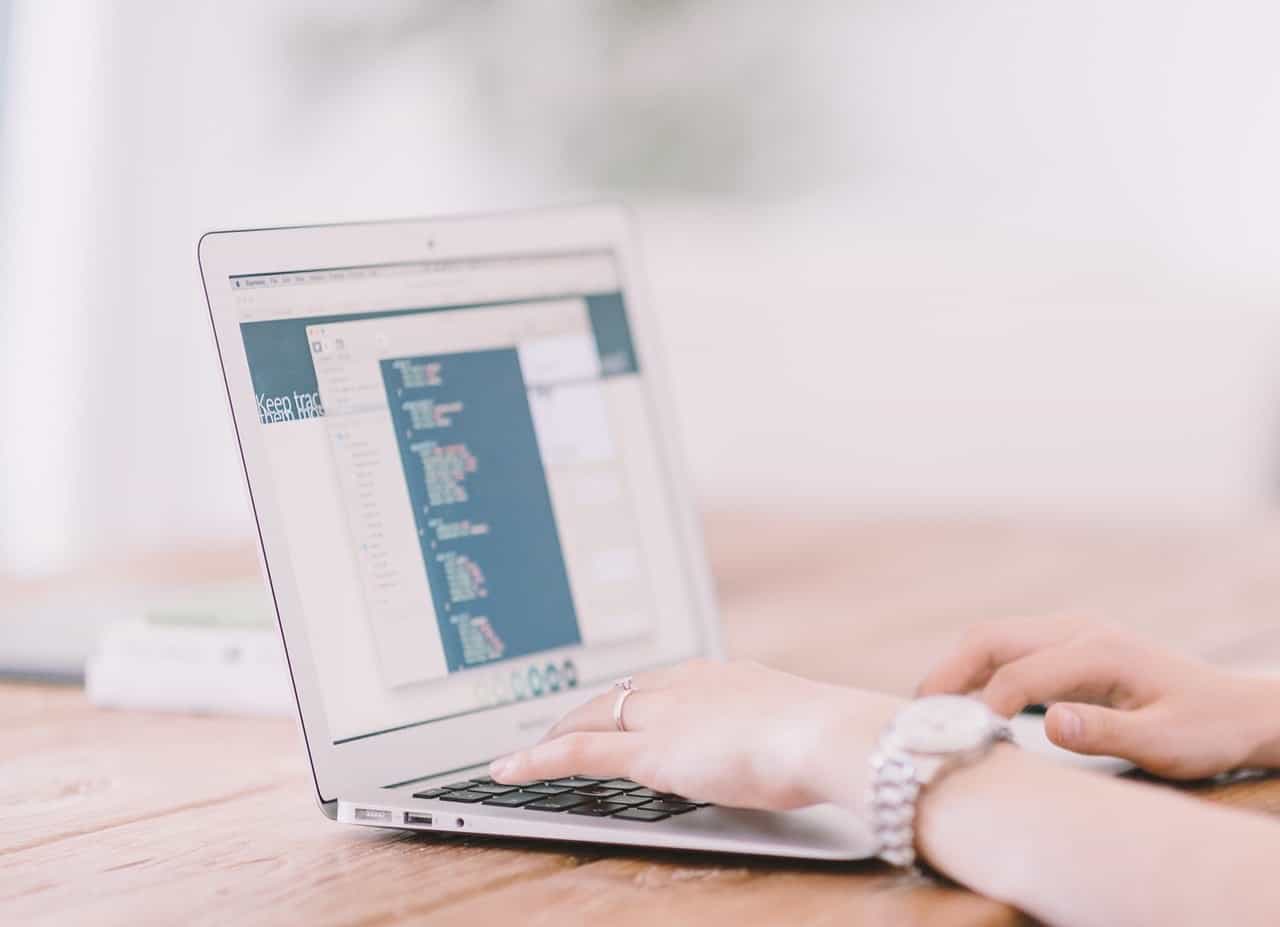 Calling all my coding nerds!
You don't know how lucky you are to have one of the most in-demand skillsets of our time. 
Bold statement, but it's true. 
Coders, you can make serious money in so many ways, such as:
And introverts, if you'd like to start learning how to code there are two excellent places to do that. 
…and no, they aren't expensive universities. 
Check out both Codecademy and Udemy where you can boost your coding skills and turn them into a money maker. 
19. Video Editing
I LOVE video editing. For me, it's incredibly rewarding to transform a hard drive of random video clips into something truly meaningful. 
And I've gotta say, video is taking over. 
Just take a look at Google: videos are all over its search results. 
And who doesn't binge Youtube videos these days?
So for those of you with video editing skills, action this money making idea by:
Networking with bloggers and online business owners in Facebook Groups. A lot of them are either looking to expand into Youtube videos or already have channels and need editors.

 

Getting part-time or full-time remote editing jobs using FlexJobs.

 
And if you want to learn more about how to edit videos, there are hundreds of great courses on Udemy. Look for courses on Adobe Premiere Pro and/or Final Cut Pro to make sure you're using the same software as the pros. 
20. Starting a Blog
I will never stop saying this:
Blogging is the BEST way for introverts to make money. 
You can start a blog centered around your hobbies and interests and make money online from it. 
Blogging does take hard work, and like most ways to online money making opportunities, it isn't a get rich quick scheme. 
But for all the work you put into it, blogging is also one of the most scalable income sources. You can start but just writing in-depth articles around your chosen niche, then monetize through marketing products you love, and ultimately create your own products and courses. 
Blogging is so much more than just an online space to share your ideas and opinions. It can, and should be, treated like an online business. 
And no, businesses aren't easy to start. But they are perhaps the most rewarding, both personally and financially. 
To start a blog, first I'd recommend signing up for hosting with Bluehost. It costs as little as $2.95 per month and you'll get a free domain name. 
In-Depth Guide: How to Start a Niche Blog That Makes $1000+ a Month
Then, take some kickass courses that'll teach you (almost) everything you need to know. 
Here are blogging courses that I've personally taken and that have helped me tremendously: 
Create n Go — I've purchased Lauren and Alex's ProBloggerBundle and I have to say, to get your blog started the RIGHT way, it's worth the investment. It includes their Launch Your Blog Biz, Pinterest Avalanche, and Six-Figure Blogger courses all for one discounted price.
Making Sense of Affiliate Marketing — Michelle's course on affiliate marketing is a staple of the blogosphere. She breaks down the strategies to get your blog making passive income through the marketing of products and services.
Stupid Simple SEO — SEO (Search Engine Optimization) is like the holy grail of bloggers. If you can get your posts ranked on the first page of Google, you are able to drive some serious, consistent traffic. But like the holy grail, it's not easily attainable and there are a lot of intricacies to it. People have entire careers in SEO optimization! Luckily, Mike's course Stupid Simple SEO really breaks it down for you, so even tech-newbies can understand the formula behind SEO success.
And if you're interested in turning your hobby into an online blogging business, check out my post 7 easy steps to turn your hobby into a money making opportunity! 
21. Licensing Your Music
Just like stock photography, there is a demand for stock music. Because of the increasing popularity of online video content, entrepreneurs and businesses need stock music to make their videos more engaging.
You'll hear stock music in places like:
Television commericals
Youtube videos
Facebook videos
online video ads
Background music to TV shows and films
Elevators
Great sites to sell your music on are AudioJungle.net and Pond5. 
If you're not convinced of this money making idea, check out this post by someone making thousands of dollars per year licensing stock music!
22. Podcasting
Podcasting is another great money making idea for introverts because it's yet another way to turn our interests into income. 
You can create a podcast about politics, history, video games, books, crocheting, Dungeons and Dragons, and well anything really. 
How do you make money podcasting?
Well, similar to blogging, you'll need to put in a lot of work upfront before seeing any sort of financial rewards. But, once you've built an audience, your primary source of income is through affiliate marketing. 
If you listen to podcasts, then you've probably heard short advertisements of products or services, typically voiced by the podcast hosts. Each time a listener visits those product websites and uses a podcast's discount codes, the podcasters make a profit. 
Podcasting might require a bit of work, but it can become a fun way to make money, especially if you're co-hosting with friends and sharing your passions with the world.  
23. Mystery Shopping
Popular brands hire mystery shoppers for a few different reasons. The main reason is to check that their products are displayed correctly and inventoried appropriately by staff.
Retailers and merchandisers also hire mystery shoppers to test their products, as well as interact with staff members and gage the quality of customer service.
You can find mystery shopping opportunities in your local area by simply downloading the app Gigwalk. 
And by the way:
Gigwalk currently employs over 1.7 million Gigwalkers!
Chances are, you can start making money mystery shopping at stores you regularly visit anyway. So why not?
24. Losing Weight and Exercising
You can get paid up to $10,000 for losing weight.
I'm not lying. 
With HealthyWage, you set your weight loss goals and they'll give you cash prizes of up to $10,000 for sticking to them. 
HealthyWage lets you create challenges on your own, join team challenges, and/or compete for the jackpot prize of $10,000. 
Another money making idea for introverts is getting paid to exercise. 
I mean, we have a tendency to be quite the couch potato…
Sweatcoin is an app that rewards you for exercising. You simply download the app to your phone, and it'll start tracking the number of steps you take. Those steps are then converted into "sweatcoins", which is like a digital currency.
After you earn enough sweatcoins, you can cash them in for daily product offers, discounts to restaurants, holiday vouchers, and more.
Check out how you can get started over at Sweatcoin. 
25. Getting Refunds from Paribus
Have you ever purchased something only to find out that the price dropped a few days later?
We've all been there. It can be absolutely infuriating, especially when those price drops could save you $20 dollars or more!
With Paribus, however, you're refunded when that happens! 
Now, this might not be the biggest money making idea on this list, but money is money right?
And depending on how often you shop, Paribus could give you back hundreds of dollars. 
To get started, you need to sign up with Paribus using the email where your purchase confirmations and receipts go to. Then, Paribus will monitor your inbox for you and alert you when a price drop occurs. 
Paribus works with many major retailers, including Target, Amazon, Home Depot, Gap, Best Buy, and more!
Sign up over at Paribus, so you'll NEVER miss out on savings again. 
26. Selling Clothes on Poshmark
Poshmark is an Instagram-meets-eBay platform for selling clothing and accessories. You download an app, take stylish pictures of your items, and then list them for sale. 
But what makes Poshmark similar to social media is that you also have followers, receive comments, gather likes, and promote your items. 
Using Poshmark, you can make money selling clothing and accessories straight out of your closet. Or, you can visit your local thrift store and resell some of those great finds. 
And shipping to buyers? No problem. 
Poshmark has you covered. They provide you will a shipping label, and all you have to do is just drop it off at the post office. 
Introverts, the internet is our domain, and Poshmark is yet another money making idea that doesn't require us to leave the house or actually talk to people in real life. Score!
27. Selling on Facebook Marketplace
Chances are, you have stuff laying around the house that needs to go. And the solution to this problem is actually a social media network you likely use every day. 
Facebook has over 2.7 billion monthly active users. This means that there are (more than likely) thousands of people in your area on Facebook, who might be interested in buying your stuff!
Think of Facebook Marketplace like an online garage or estate sale. It has a hyper-localized search feature, which means you can sell bulkier items like furniture and appliances and not have to worry about shipping. The buyer can simply drive to you. 
Selling things on Facebook Marketplace is not only a great money making idea for introverts, but also an excellent way to recycle your stuff and be more eco-friendly. 
Related Read: How to Make $300 Dollars Fast When Money's Tight
28. Flipping Furniture Online
If you've got some creativity up your sleeve and are handy with tools, flipping furniture is a great way to make money online. 
What you need to do is scour Facebook Marketplace, eBay, Craigslist and any place that sells used furniture. Be especially on the lookout for real wood and uniquely styled pieces, meaning not used IKEA furniture. 
Then, you take those beat-up and worn-down furniture bits and turn them into custom-stained and painted beauties. 
To find out how to get started, check out the course offerings over at Flea Market Flipper. Rob and Melissa are expert flippers and have made over $133k in a year! 
29. Selling Stock Photos and Videos
Are you a photography and/or videography nerd? 
Then start making money online doing it! 
This is a great passive income idea, because once you take photos/videos and upload them to stock websites, that's all you have to do to start making money from them. 
No more work required—you just set and forget it. 
Some stock photo and video sites where you can sell yours are: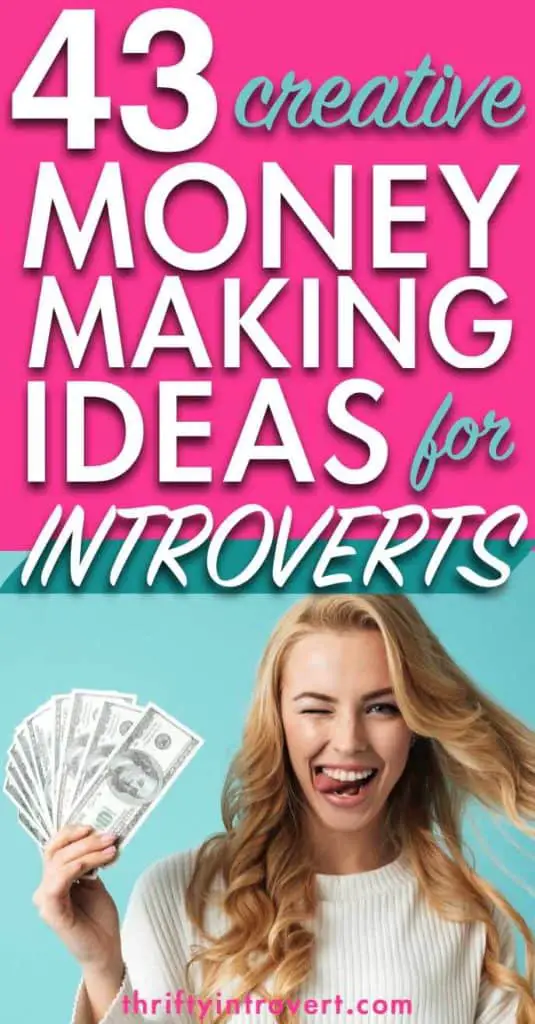 30. Selling Udemy Courses
After reading just a couple posts on this site, you may have noticed that I am a HUGE fan of Udemy. 
Udemy courses have helped me master Adobe Photoshop, understand the principles of good graphic design, create motion graphics in Adobe After Effects, and further my digital marketing know-how. 
Now, I've primarily focused on software skills, but Udemy offers an enormous range of courses in business, lifestyle, photography/video, health and fitness, and more. 
If you're skilled in something that others want to learn, then selling a course on Udemy is a great money making idea for you. You don't have to build your own website, chase traffic, and sit around hoping your course sells. 
Instead, your course will immediately be available to millions of people looking to learn more and upskill. 
To create a profitable Udemy course, I'd highly recommend taking a well-reviewed course within your niche first. Head on over to Udemy now and see what courses you can purchase for some good market research. 
Afterwards, analyze everything the course instructor does to make this particular course engaging and popular. As well, read the comments (both good and bad!) to see what people are looking for in a course. 
Understanding your topic is only half the battle. If you truly understand your audience and what they want, then creating and selling a course on Udemy can be a very profitable side hustle!
31. Selling Crafts/Printables on Etsy
Who doesn't love Etsy?
Not only does Etsy help small businesses and side hustlers reach a larger audience, but also because of this, sellers on Etsy offer the most unique, interesting, and original finds online. 
So if you're a crafty introvert who has a gift for DIY and loves designing unique items, then you should (immediately!) start selling your crafts, designs, or printables on Etsy.  
You can either:
make, sell, and ship the products yourself
design, upload, and allow users to download your products (for selling printables, digital illustrations, vectors, etc.)
Use print on demand (POD) services like Printful which integrate seamlessly (for selling clothing, mugs, phone cases, etc.)
Whatever your passion is, Etsy provides a means for your products to reach interested buyers and help you turn your interests into income—and I'm all for that!
Find out more at Etsy's seller page!
Related Read: 15 Best Things to Sell on Etsy and Make Money
32. Dropshipping
Dropshipping is just one of many booming online business models these days. 
With dropshipping, you are the customer-facing seller who handles creating an online storefront, be it on your own website or mega online marketplaces like Amazon. You market the products and sell the products, but a supplier handles product storage, inventory, and shipping. 
This means your home or tiny apartment won't have inventory stacked up to the ceiling. Whew!
Dropshipping is a great money making idea for introverts especially because it is an entirely online business model. Besides phoning your dropshipping service here and there, there's very little contact with others outside of emailing and online messaging customers occasionally.
Some companies that offer dropshipping services are:
33. Affiliate Marketing
Affiliate marketing is where you promote products and services to an audience and in return receive a commission. This is typically done by creating a website, driving traffic to it, and people buying using your affiliate links. 
But if starting a blog and marketing products that way sounds a bit daunting, no worries! You can still make money via affiliate marketing in many other ways. 
Depending on the rules of the affiliate program(s) you join, you can also place your affiliate links in:
Facebook groups
Other online forums and discussion threads
a Facebook Page
Pinterest pins
Instagram posts
YouTube videos, by putting links in the description
Email marketing campaigns
ebooks
Online courses
Paid advertisements that link directly to affiliate sites
And here are popular affiliate programs that don't require you to have your own blog or website:
Related Read: How to Make Money Advertising for Companies Online
34. Social Media Management
Social media is a must for any online business. 
But as we all know, social media can be a huge time drain. 
How often have you sat down on your computer to do something, only to find 2 hours later that you've come out the other end of a Facebook news feed rabbit hole? 
It happens to the best of us. 
But time is money to online businesses and entrepreneurs, so often they will hire social media managers to promote their content, engage with followers, track marketing campaigns, and develop brand partnerships on social media. 
Now, a quick heads up: 
Becoming a social media manager won't happen overnight. Like most side-hustles and freelancing gigs, you'll need to establish an online presence, network effectively, and promote your services.
Once you've determined the specific social media services you'll offer, then get out there and network with influencers and entrepreneurs via their social media accounts or Facebook Groups. 
You can also find social media management opportunities on freelance and remote job sites like Upwork, Fiverr, and FlexJobs.  
35. Running Facebook Ads
Facebook is the most powerful, target advertising platform in the world. 
Facebook knows your:
Location
Level of education
What your job is
Who your friends are
What your interests are
Which videos you tend to watch
…and probably even more, to be honest. 
All of this data is used to display advertisements that are geared towards your interests and purchasing habits. 
Facebook ads are not just for mega-corporations, however. Local brick-and-mortar shops as well as online entrepreneurs are also using Facebook ads to get more people into their store and/or to buy their online products.
So what does this mean for you, dear introvert?
You can make good money running Facebook ads for them!
Bobby Hoyt and Mike Yanda over at Laptop Empires have made THE course on making money running Facebook Ads.
Their Facebook Side Hustle Course teaches you everything you need to know so you can start making an extra $1,000+ every month with only 2-3 hours of work per week. 
The course includes:
An introduction to the Facebook Ad platform
Detailed information about effective sales funnels
Creating Facebook ad campaigns, start to finish

 

Analyzing ad performance
Landing your first clients
I've purchased the Facebook Side Hustle Course and cannot recommend it enough. It's truly comprehensive and teaches you everything you need to know, takes you through the process step-by-step, and shows you exactly how to start this profitable side hustle. 
Check out the Facebook Side Hustle Course. You won't regret it.
36. Tutoring ANY Subject or Skill
Tutoring is a great way for introverts to make money because it's a one-on-one interaction, meaning no draining group sessions or classrooms full of students. 
Side Note: As a former teacher, I literally don't know how I survived each day. 
But take it from me: 
Teaching someone else (1 at a time, especially) about topics you're passionate about is incredibly rewarding, meaningful, and rejuvenating for introverts. 
Think about the other night when you went on a rant about your hobby. Or how much you love helping people in online forums understand more about something that you know an awful lot about. 
We may hate small talk, but conversations around our interests engage us. 
To start making money tutoring, you do not need a teaching certificate. You just need a passion for your subject and a desire to share it with others.
With Wyzant, you can off tutor services for anything, including:
Math subjects
English language/literature
Music
Art
Graphic Design
ACT/SAT prep
You name it! 
The rates you charge are entirely up to you, but you can reasonably ask for anywhere from $25-$60 per hour, depending on how in-demand your subject or skillset is. 
Start your money making tutoring gig today at Wyzant. 
37. English Tutoring
VIPKid is one of the biggest online learning companies today and has been ranked one of Glassdoor's Top 10 Best Places to Work.
As a VIPKid teacher, you can teach the English language to just one student at a time or a small group. And the age of your students can range from kindergarten to adults, whichever you prefer!
And most importantly:
If you've never taught before, that's absolutely no problem.
The requirements to start teaching with VIPKid are:
Bachelor's degree
Good tech setup, including a computer with a video camera, and a headset with a microphone
Located in the United States or Canada
Some tutoring, mentoring, coaching, or teaching experience (recommended)
Perhaps the greatest thing about VIPKid is that they provide you with all of the teaching materials you need, so all of the lesson planning is off of your plate. You just bring the enthusiasm for your native language and a desire to help others learn and improve.
Start making money teaching English with VIPKid today. 
38. Playing Video Games
For my introverted gamers out there, did you know:
You can actually make money playing video games. 
One of the easiest ways to make money playing games is through rewards programs like Swagbucks and Inbox Dollars. You can play free games and earn, or make money off in-game purchase made in GSN games. 
Also, if you play computer games on Steam like Counter Strike, Playerunknown's Battlegrounds, and thousands others, there are legit ways to make money on Steam. 
Check out my in-depth post all about making money playing Steam games and with the Steam market!
Lastly, another way to make money playing video games is through live-streaming your gaming sessions on Twitch or Facebook Gaming. You can also start your very own gameplay streaming Youtube channel!
39. Earning Cash back
There are so many cash back programs these days, it's absurd if you're not using at least one of them. 
Although this isn't the most profitable money making idea for introverts, earning cash back is still money that you didn't have before going straight into your pocket. 
There are 4 cash back apps and programs that I highly recommend: 
1. Rakuten
Rakuten (formerly Ebates) lets you shop online or in-store and earn cash back at over 2,500 stores. We're talking up to 40% cash back, in fact. 
In a nutshell, Rakuten gives you cash back via Paypal, check, or in the form of in-store cash back, just for doing your normal shopping.
To get started, you simply download the app onto your phone or use the browser extension on your computer while you shop. You can then shop through the app and earn, or the Rakuten browser extenstion will alert you to any money saving opportunities on each website! 
For signing up with Rakuten today, you can get a nice $10 instant bonus!
2. Ibotta
Ibotta is another one of my absolute favorite cash back apps. 
Just like Rakuten, Ibotta lets your earn cash back while doing both in-store and online shopping. All you need to do is download the Ibotta app or browser extension to get started. 
If you're shopping in-store, you can pay using the Ibotta app to earn instant cash back on your purchase. Or, if you pay using a different method, you can scan your receipt to get cash back too!
To date, Ibotta has paid out over $797 million in cash back. Sign up today to get a welcome bonus of $20! 
3. Swagbucks
Swagbucks is another service that gives cash back. 
After signing up for Swagbucks, you can not only take surveys, but also earn cash back by shopping online, watching videos, and simply searching the web. 
Swagbucks gives you points for everything you do, and these points are then converted into cash back. 
You can receive your cash back via Paypal or gift cards to places like Amazon and Walmart. 
Swagbucks gives out 7,000 gift cards to people every single day! So sign up now and start earning with a $5 bonus. 
4. Dosh
Dosh works a little bit differently to the other cash back apps, and in many ways, is even more convenient (if that's possible!). 
With Dosh, you first need to download the app to your phone and link the cards you use for everyday purchases. 
Then, every time you swipe those cards, you'll earn cash back automatically. You can then transfer that to yourself with Paypal.
There are over 100,000 places where you can start making money online through Dosh. Brands like Sephora, Walmart, Instacart, Disney+, GNC, Clarks, and more are all on there. 
Find out more over at Dosh!
40. Dog Sitting and Walking
Introverts, we may not like being around people all the time, but dogs?
Umm, yes please. 
So turn your love of furry creatures into a money making opportunity. You can offer your dog walking and sitting services on Rover and Wag. 
Rover was founded in 2011 and now spans 10 countries, with over 300,000 sitters on the platform. 
With Rover, you can apply to be a dog walker or sitter and set up your profile. Then, you set your own availability and start making money while hanging out with furry friends.
Rover walkers can make anywhere from $20-$30 and sitters $20-$40 per night. 
Wag is another site where you can list your dog walking services. 
They too make it easy to start this side hustle. Again, you'll just need to setup your profile, price your services competitively, and start taking bookings. 
And it's not unheard of for dog walkers and sitters to be on both Rover and Wag, so you can double your access to clients and start making money. 
41. Taking Surveys
Taking online surveys is an easy way to turn any downtime into money making time. 
There are so many survey sites out there where you can start earning for sharing your opinions. 
Some of my favorite survey sites are:
Survey Junkie — Survey Junkie works with a few different survey websites and market research companies. It's simple: you take surveys, and get cash or gift cards to your favorite places like Amazon, Walmart, iTunes, and more. So while you're sitting on the subway or pausing between episodes of a TV show, you can start getting paid.
Swagbucks — Read emails, shop online, take surveys, play games, and watch videos to earn money via Paypal or gift cards to some of your favorites online retailers, including Amazon. Sign up for a $5 bonus!
Inbox Dollars — You can make money online in a variety of ways, like reading emails, watching videos, shopping online, and taking surveys. Get an INSTANT $5 bonus when you sign up for Inbox Dollars today!
Related Read: 13 Highest Paying Online Survey Sites to Make EASY Money
42. Cleaning Houses
I used to absolutely dread it as a kid.
The weekend would come and my mom would make my sister and I help her clean the entire house. I remember crying and thinking it was child abuse. I'm not even joking. 
But then, when I became a teenager and my mom offered to pay me to do it…
Uh, hell yes. 
That's when cleaning the house became not only a money maker for this introvert, but also a time for zen—I'd pick a day when no one else was home, blast my favorite music, and have some great "me" time.
So don't dismiss the perks of cleaning houses! Cleaning, tidying, and organizing can bring us introverts a lot of joy—just ask Marie Kondo. 
You can start making money cleaning houses in your neighborhood or offer your services on sites like Task Rabbit.  
The size of the house determines how many hours it takes to clean, and you can charge anywhere from $25-$45 per hour. Do a couple houses a week and that's not too bad, eh?  
43. House Sitting
Introverts, we love staying home.
And if we could get paid to just stay in our homes, we'd be millionaires. 
But we can make money sitting on other people's couches and making sure their houses are kept in good order while they're away.
You can work for house sitting agencies and get paid or build your own freelance house sitting side hustle on your own. Especially around the holidays, people in your neighborhood may be interested in paying you to take care of their houses!
Another way to start house sitting is by signing up for Trusted Housesitters. 
As a Trusted Housesitter, you won't get paid for your sitting services…
BUT:
You'll get free lodging in towns and cities around the world! In exchange, you'll simply take care of the home, and maybe pet sit a furry friend. 
Saving money is essentially the same as making money: at the end of the day, there's more money in your wallet. 
Find out how you can start staying in homes around the world over at Trusted Housesitters.  
Looking for more money making ideas? Check out: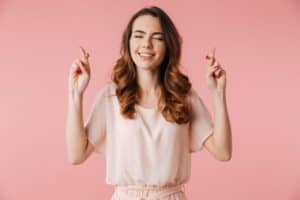 43 Creative Ways to Make Money for Introverts