13 Stupid-Easy Ways to Get Free Steam Codes [2021]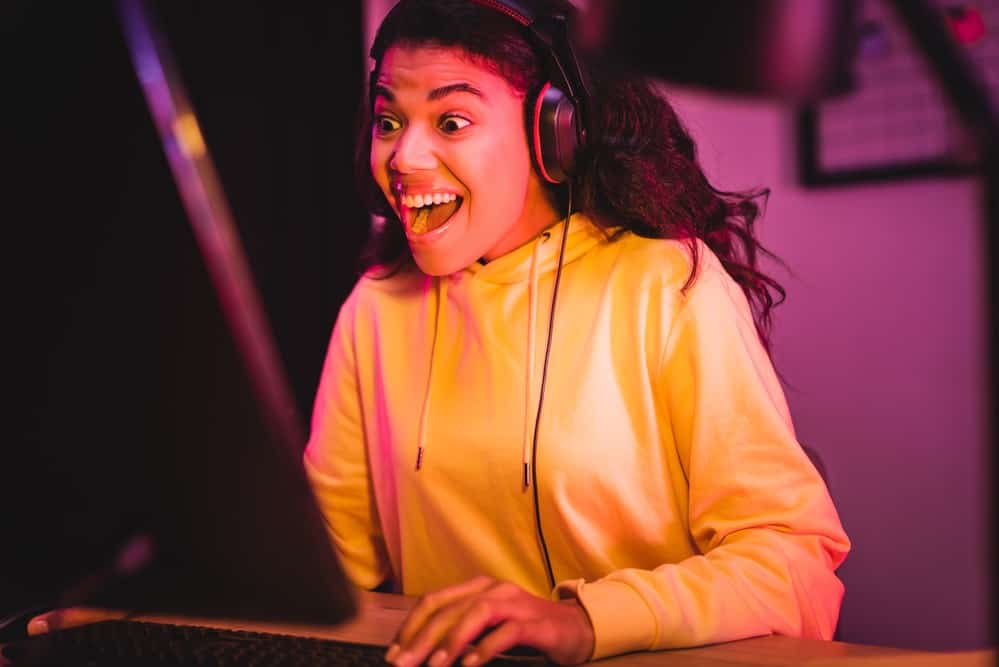 This post may contain affiliate links. If you decide to purchase through my links, I may earn a small commission. Read my disclosure page for more info.
Are you an avid Steam user, looking to get a free Steam Wallet code or two…or three? 
Well then lucky for you, there are many legitimate ways to get free Steam codes online. 
And by "free" I mean: at absolutely no cost to you. All you need to do is complete simple tasks online,  and you can deposit free money right into your Steam Wallet.
So why not save money on your hobby and start getting those Steam games and in-game items for free?!
Here are 13 stupid-easy (and legit) ways to get free codes for your Steam Wallet online! 
How to Get Free Codes For Steam Wallet and Free Steam Gift Cards
1. Swagbucks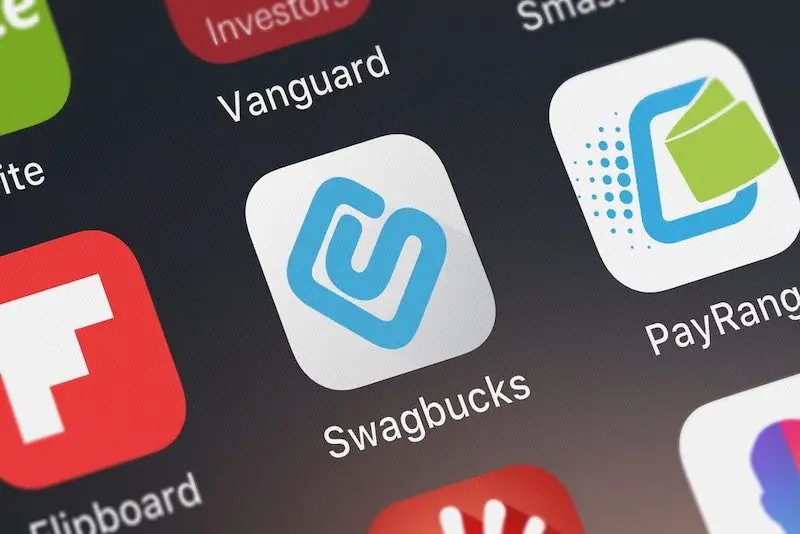 Swagbucks is one of the most popular survey and rewards programs, with Swagbucks members having earned over $501 million in rewards to date. 
With Swagbucks, you do a variety of simple online tasks and earn points which you then redeem for free gift cards or Paypal money. 
You can earn free gift cards and Paypal cash by:
Playing online games
Watching videos (ads and move trailers)
Taking surveys
Doing normal online shopping
Searching the web with the Swagbucks search engine
It's important to note that Swagbucks doesn't offer free Steam gift cards in their extensive rewards library.
However! 
Swagbucks lets you redeem for PayPal Cash and gift cards which can then be used to purchase Steam Wallet codes.
So while it's not a direct route to free Steam codes, Swagbucks is one of the best options for those of you looking to earn easy and free Steam codes and game keys.  
Earn with Swagbucks
Sign up today and you'll receive a $5 BONUS you can put towards Steam games!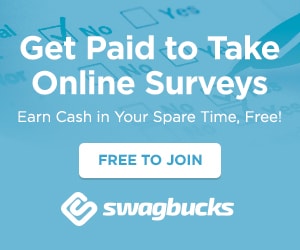 2. Survey Junkie
Survey Junkie is one of the leading and longest-running survey and focus group sites around. They have an impressive 10+ million members and a 4.5/5 Excellent rating on Trustpilot. 
So trust me, Survey Junkie is a legit way to get free codes for Steam. 
Like a lot of survey sites, Survey Junkie pays you in Paypal cash or free Amazon gift cards, either of which you can use to get free Steam gift cards and codes.  
Getting started on Survey Junkie is 100% FREE and incredibly easy. Just sign up, setup a detailed profile, and then you'll start earning! 
You can earn points by:
Taking surveys
Completing profile questionnaires
Participate in focus groups (these PAY WELL!)
Using the SJ Pulse browser extension when online
While you won't be rolling in free Steam codes overnight, combine Survey Junkie with these other programs, and your Steam gaming habit will practically be subsidized! 
Sign up over at Survey Junkie today! 
Related Read: 13 Highest Paying Survey Sites to Get FREE Money
3. Inbox Dollars
InboxDollars is another popular rewards program with a 4.3/5 Excellent rating on Trustpilot. 
And while InboxDollars might be a newer kid on the survey/rewards block, they've already paid out over $59 million to people!
With InboxDollars, you aren't short on ways to earn free gift cards. You can:
Play InboxDollars' free games or GSN games
Watch video ads and movie trailers
Read emails (Yes, that's it.)
Take surveys
Shop online
Use InboxDollars coupons when purchasing
Again, you can use the free PayPal cash or gift cards that you earn to get free codes for Steam Wallet.  
InboxDollars in 100% FREE to sign up, and you'll receive an instant $5 bonus today!
4. MyPoints
MyPoints is owned and operated by Prodege, the same company behind Swagbucks. 
But that doesn't mean you can't sign up for both! 
With MyPoints, you can earn free codes for Steam via e-giftcards or Paypal.
You'll earn points by:
Shopping online
Taking surveys
Reading emails
Playing games
Watching videos
Referring friends/family
Earning points per dollar on Groupon and LivingSocial purchases
MyPoints has been around since 1996, so this isn't some online scam. They've partnered with some of the biggest retailers, including Amazon, Target, Kohl's, Best Buy, and more, for plenty of rewards opportunities as well!
MyPoints
Earn gift cards to your favorite retailers or Paypal cash for doing easy online tasks! Take surveys, read emails, play games, and shop online. Get a $10 BONUS when you start using MyPoints!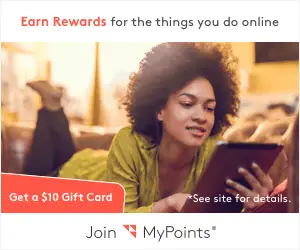 5. Rakuten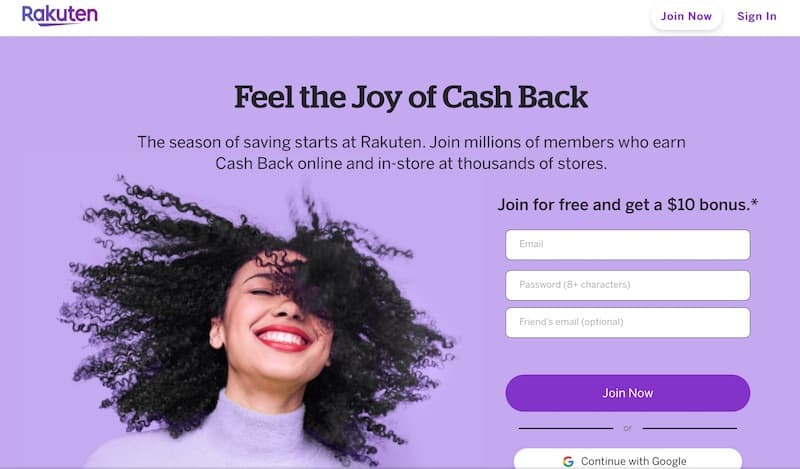 Rakuten isn't a survey site, but rather one of the leading cash back programs available. 
And when you earn cash back on purchases you were going to make anyway, then that's FREE money in your wallet, errr Steam Wallet!
Essentially, earn your FREE cash back and use it to get Steam gift cards, game keys and Steam Wallet codes. It's that simple. 
Getting started with Rakuten is easy. You simply:
Install the Rakuten Cash Back button on your browser.

 

Download the Rakuten app on your phone.

 

Shop online and receive Rakuten cash back alerts.

 

Purchase using your Rakuten discount codes!
If you're not earning cash back with Rakuten then you're leaving free money and free steam codes on the table
Check out Rakuten now and find out how you can get a $10 Welcome Bonus!
6. Ibotta
Ibotta is another leading cash back program that works with thousands of online and brick-and-mortar retailers, such as Walmart, Best Buy, Petco, Ulta, Staples, and more.
Seriously, just check out all the places you can earn with Ibotta.
Using the Ibotta app or browser extension, you'll receive instant cash back when you purchase from your favorite stores both online and in store.  
What I especially like about Ibotta, is that it works with most major grocery store chains, like Costco, Whole Foods, Jewel-Osco, Kroger, Walmart, Sam's Club, and hundreds more.
That means your monthly grocery spend has the potential to get you a ton of free cash back.  
And what can you do with that cash back?
Why, use it for Steam codes for one!
Ibotta is offering a $20 welcome bonus, so that's a FREE $20 for Steam games right there. 
Related Read: 55 Cheap Foods to Buy When You're Broke! (+ Grocery List)
7. Dosh
Dosh works a bit differently to the other cash back programs mentioned so far. Unlike Ibotta and Rakuten, you don't make purchases through the app or scan receipts to get cash back. 
Instead, you simply link the credit or debit cards that you regularly use to the Dosh app. Then, when you buy things using those credit/debit cards, you receive cash back automatically. 
So if you're not too enthused about changing how you shop or how you pay, Dosh is the perfect solution. Just link your favorite cards and forget about it—until the cash back starts rolling in, that is. 
Check out how easy-to-use Dosh is, and start getting cash back at over 10,000 places today. 
8. PrizeRebel
PrizeRebel is another survey site that gives you free Paypal cash, gift cards, direct deposits in exchange for your opinions. This free money can then be used to get Steam codes online. 
While it may not be as well-known as some of the other survey sites, PrizeRebel has actually been around since its founding in 2007. 
PrizeRebel is 100% free and legitimate, with some of its biggest perks being fast payout and an easy to remember points scheme. For every 1 point, you'll earn $0.10, which is pretty good compared to other survey sites.
If you're not interested in surveys, there are also additional ways to earn with PrizeRebel, such as searching the internet, participating in trials, watching videos and doing daily tasks. 
Boost your number of free Steam codes by signing up for PrizeRebel today. 
9. MistPlay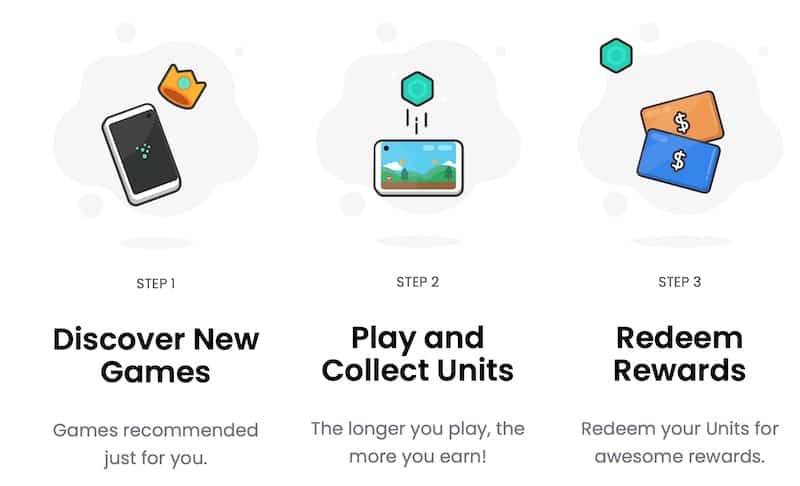 If you're an avid gamer, then why not get paid to play games with MistPlay?
MistPlay is a mobile app available to Android users only and lets you earn Amazon, Visa, Xbox, Playstation, and Google Play gift cards. Like other methods on this list, the Amazon and Visa gift cards can then be used to get Steam Wallet money or Steam game keys. 
Earning points on MistPlays is as easy as playing games. Some games will reward you with more points, more quickly than others though, so make sure to choose ones with high rewards potential. You can also receive rewards for referring friends and family to MistPlay. 
In a nutshell, MistPlay makes making free money online, fun. So when you're away from the Steam platform, start playing games on MistPlay and earning free Steam codes. 
10. PointsPrizes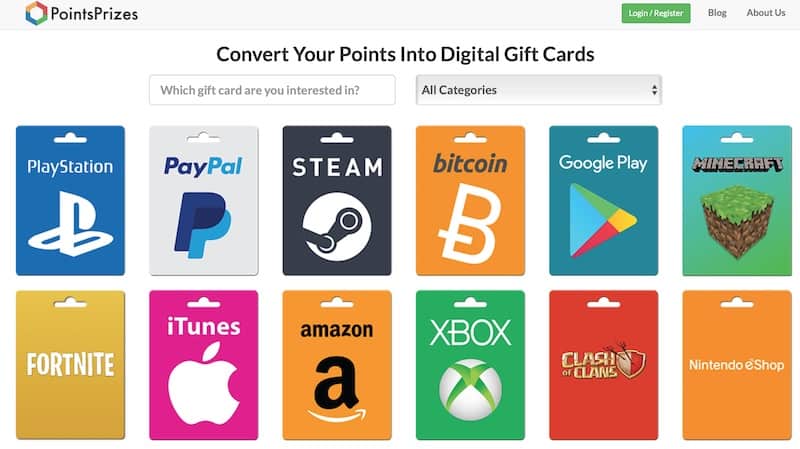 PointsPrizes gives you free Steam Wallet codes for taking surveys, watching video ads, and more. 
Unlike other sites, with PointsPrizes you don't have to use free Paypal cash or gift cards to get your Steam codes/keys. You can redeem points for Steam Wallet codes directly on their site, making it a much faster way to get free codes. 
With over 20 million users, PointsPrizes is the best, most direct way of getting free Steam codes. 
11. Earn Steam Wallet Money on Steam!
Making money on the Steam platform and within the Steam community is probably one of the best ways to get the costs of Steam games and in-game items paid for you. 
You can create mods and sell them in the Steam Workshop, or trade cards and in-game items, or even develop and sell your own Steam game. 
Did you know, there are actually 8 legit ways to make money on Steam?!
By taking advantage of these money-making opportunities directly on the Steam platform, your Steam Wallet will be filled in no time. 
12. Reddit
Another, slightly different way of getting free Steam games and codes is by reaching out to other Steam users on Reddit. 
There are a couple different subreddits created by Steam players where you can swap Steam games, find free Steam games, and sign up for Steam key giveaways.  
Check out these subreddits for free Steam codes/keys:
13. Gift Cards and Paypal
If you're wanting free Steam codes, at no expense to you, then focus on earning gift cards (to Gamestop, Best Buy, Walgreens, Amazon) or Paypal money any way you can. 
Now, I've already listed quite a few ways to make easy money by doing simple tasks online, but here are a few more legit ways:
Ask friends/family for gift cards (birthdays, Christmas, etc.)
ShopAtHome – cash back program, get a $10 Welcome Bonus, pays in cash or gift cards
Honey – automatically finds coupon codes online, 100% free, use cash back for gift cards
BeFrugal – cash back and coupon site, get a $10 bonus, pays in cash or gift cards
OpinionOutpost – survey site, pays in cash or gift cards
The more of these methods you utilize, the more free Steam codes you can accrue. So sign up for a few, and stick with them. 
Even though these aren't get-rich-quick schemes, with a little bit of time you can earn free Steam Wallet money. Can't beat that.
Related Read: 11 Hacks to Get FREE Starbucks Drinks & Gift Cards
Frequently Asked Questions About Free Steam Codes/Keys
What is a Steam Wallet code?
Steam Wallet codes work similarly to Steam gift cards and can be redeemed for Steam Wallet credit. This Wallet money can then be used to buy games, in-game items, and more.  
There are Steam game codes as well, which are sold for individual Steam games. These game codes (also game keys) can be redeemed for the particular Steam game indicated. 
How do I get free Steam Wallet codes?
There are many sites where you can earn free Steam Wallet codes and Steam gift cards. Sites like PointsPrizes lets you redeem points earned on the platform for Steam Wallet codes. 
Other well-known survey/rewards sites like Swagbucks, Survey Junkie, InboxDollars, and MyPoints let you redeem points for gift cards or Paypal cash, which can then be used to buy Steam Wallet codes and Steam gift cards at both online and in-store retailers. 
How do I get free Steam game codes using Amazon gift cards?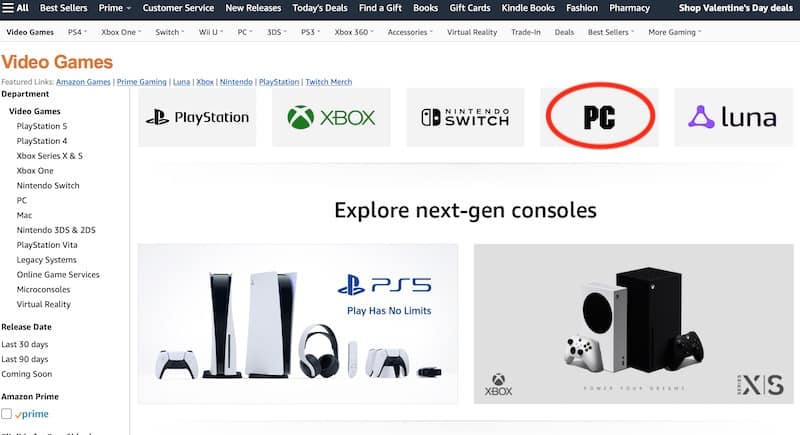 Any Amazon gift cards you earn through survey/rewards programs or receive from friends and family can be used to get Steam game codes on Amazon.com.
Here's how you can use your Amazon gift card(s) to get Steam game keys/codes:
Follow the link(s) provided to redeem your Amazon e-giftcards, or visit your Account > Gift Cards section to redeem a physical card. Make sure you're logged into the correct Amazon account.

 

Visit Amazon's PC video games section and filter by "Steam" on the left-hand side. (See above screenshots)
Add the desired Steam game code to your Amazon Cart and checkout.

 

During checkout, make sure to select to use your Gift Card Balance on the payment screen.

 

Verify that you've chosen to pay with your Amazon gift card(s) balance, and complete the checkout process.

 

Your online game codes can then be accessed by visiting your Account > Digital Games and Software section.

 
How do I redeem Steam Wallet codes and Steam Gift Cards?
Redeeming Steam Wallet codes and Steam gift cards is easy. Once logged into Steam, you'll see an option to "Redeem" listed under your account in the top right-hand corner. 
Or, you can visit https://store.steampowered.com/account/redeemwalletcode online to redeem any Steam codes or gift cards. 
Can I use a free Steam Wallet codes generator?
While sites purporting to generate free Steam Wallet codes with the click of a button are tempting, these are not recommended and can be harmful to your computer and/or violate your data privacy rights.
Therefore, Steam Wallet code generators you may find online are not supported by Steam. The recommended ways of acquiring Steam Wallet codes and gift cards can be found here. 
How do I avoid getting scammed when buying Steam Wallet gift cards and codes?
There are tons of online Steam gift card scams and false Steam codes being sold online, and Steam is very aware of this. 
In order to avoid getting scammed, first read Steam's own announcement which talks about 1 specific gift card scam that is happening, so that you're informed. 
And before purchasing or acquiring any Steam Wallet codes or Steam gift cards online, make sure the provider is a legitimate website, such as the ones mentioned in this post. Do not purchase Steam codes or gift cards from websites and sellers you don't know. 
In general, it is recommended that you only acquire Steam Wallet codes or gift cards from trusted retailers online and in-store, such as the ones listed here. 
13 Legit Ways to Get Free Steam Keys and Steam Wallet Codes
For more ways to save money, check out: