How to Save Money on Hobbies WITHOUT Giving Them Up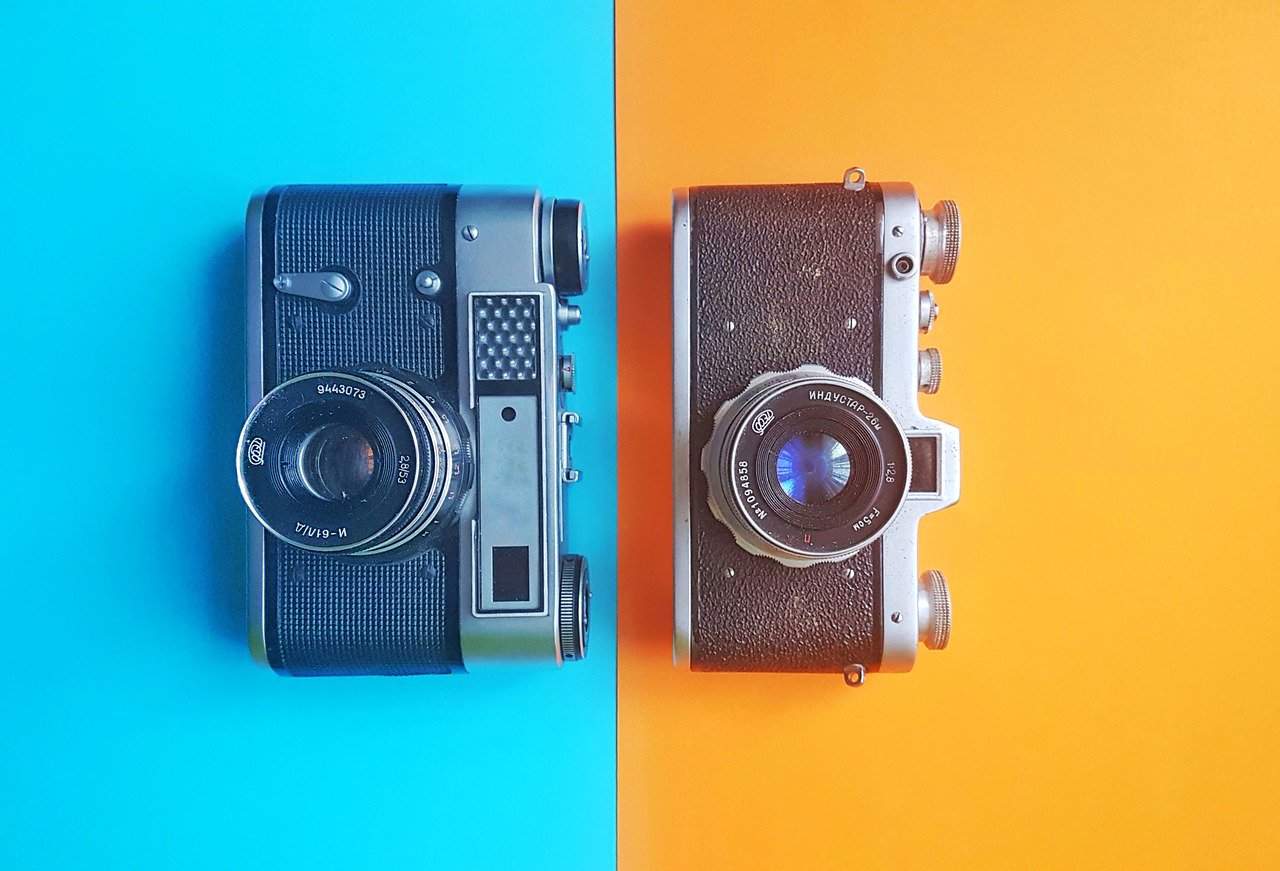 This post may contain affiliate links. If you decide to purchase through my links, I may earn a small commission. Read my disclosure page for more info.
If money is tight, what's the first category in your budget you seriously cut back on?
Not rent. We gotta live somewhere. 
Not food. A girl's gotta eat!
Most likely, you cut expenses in that broad category labeled "entertainment"—essentially, your "fun" money. 
"Entertainment" includes everything ranging from restaurants (read: Saturday brunch!), movie tickets, trivia nights at the local pub (cause who doesn't drink at trivia?), your nightly glasses of wine (noooo!), concert tickets, etc. 
But you know what's also "entertainment"?…OUR HOBBIES. 
Our book reading, video game playing, board game buying, streaming service watching, sweater knitting, photograph taking, and all the other hobbies under the sun.
A world without our hobbies…is a soulless and depressing place. 
So how can you save money and still do all the hobbies you love?
Fear not! It is possible. 
I'm going to show you exactly how you can save money on your hobbies WITHOUT ever having to give them up.
1. Determine your financial goals.
Hobbies are vital to our personal happiness, but that doesn't mean we can just spend money willy-nilly on them and not have any kind of financial plan. 
We cannot anticipate every financial hiccup along the way, so it's important to continue hobby-ing while at the same time setting savings goals and continually working towards them. 
When determining your goals, think about short, medium, and long-term ones. 
Examples of short-term financial goals you may have:
Save up a rainy-day fund of $1000-$2000.
Pay off your smallest credit card balance.
Save money for Christmas presents.
Save for an upcoming vacation.

 
Examples of medium-term goals: 
Build up an emergency fund to cover 6 months of expenses.

 

Pay off your car.
Save for a down-payment on a house.
Examples of long-term goals:
Save up $1 million for retirement.

 

Buy multiple properties and rent them out.

 
Depending on whether you're working towards short, medium, and/or long-term financial goals, will determine how aggressively you should budget and cut back on expenses, including hobbies. 
For example, if you don't have a rainy-day fund saved (short-term goal) to cover unexpected costs such as car repairs, then you should budget your hobbies more aggressively. (Notice I didn't say you should give them up entirely!) 
Ultimately, we should always be working towards short, medium and long-term financial goals whilst still indulging in our hobbies. 
2. Create a budget.
Once you've laid out your financial goals, you can now create a budget with them and your hobbies in mind. Your budget is what will allow you to hobby on whilst still working towards your goals. 
The problem is, how do you choose a budgeting method that works for you?
I have used more budgeting methods and budgeting apps than I can count! Let's just say that financial planning is one of my hobbies and yes, it excites me even though I AM NOT a math person.
And after all my trials and errors, I realized that the budgeting method that works for me is one that offers me the most flexibility with the least calculations. Again, not a math lover here!
My budgeting method is a spending allowance budget. I have a more in-depth post that takes you step-by-step through this, but here is a quick summary of how it works:
Determine your fixed monthly expenses. These are non-negotiable expenses that don't change in amount from month to month. Think: rent, car payment, credit cards/student loan minimums, insurances, utilities (roughly), etc.

 

Calculate your monthly spending allowance. Your monthly spending allowance is what needs to cover all other expenses (food, clothing, hobbies, etc.). The formula to figure out your allowance is simple:

 
total monthly income (average if it varies) 

— total fixed monthly expenses 

= monthly spending allowance
Track your monthly spending allowance for 2-3 months. Simply see where you spend your money! This is where you must track how much you spend on hobbies. I'd recommend using an app like Personal Capital that conveniently logs your expenses for you.

 

Cut expenses. Find monthly spending allowance expenditures that you can cut back on. See my 75 EASY frugal living tips for ideas!
Use your leftover monthly spending allowance strategically. Put the money you've saved by cutting expenses towards your short, medium and long-term financial goals.

 
After you've created your budget, compare your current spending with your financial goals. Be honest with yourself and ask yourself questions like:
Will I be able to save up a rainy day and emergency fund?
Am I spending too much money on certain items?
Can I pay off your debt without changing my current spending? 
Most likely, your budget will highlight a few areas where you can save money, not just on hobbies alone.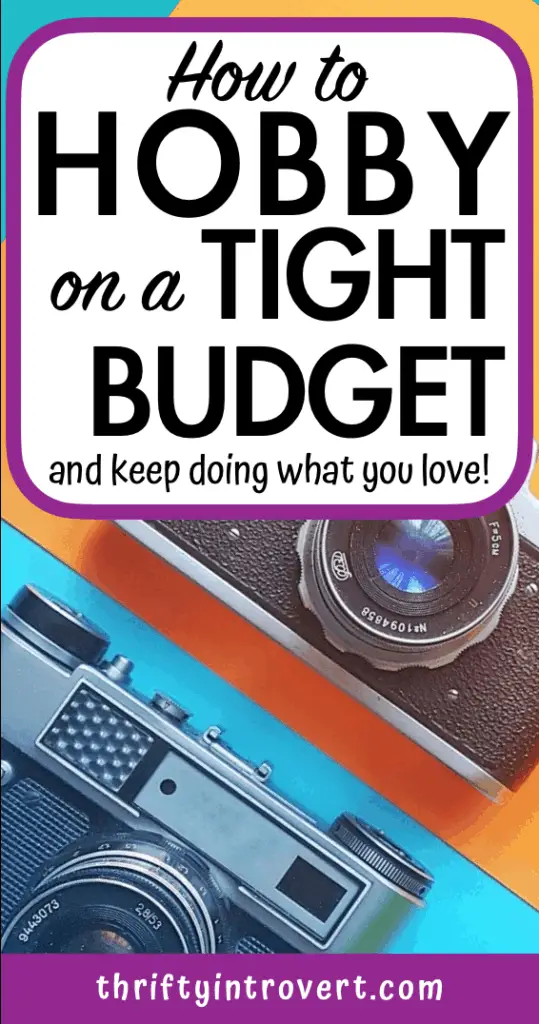 3. Save money on your hobby by budgeting for it: How much should you spend on your hobbies?
If you're following my spending allowance budgeting method, then you'll notice that hobbies come out of your monthly spending allowance. 
And because there are so many variables and we're all in different financial situations, it's impossible to tell you exactly how much you should spend on hobbies.
But there are ways that you can figure this out. 
Really, it all depends on how much you're able to cut back on the other expenses that come out of your monthly spending allowance—like food, clothing, gas, and subscriptions. The amount you're able to save will determine how much you can spend on hobbies and still put money aside for your financial goals. 
I personally would rather cut back on buying clothes than stop paying for my Netflix subscription, because watching films and TV shows is one of my biggest hobbies. I'd also much rather meal plan and buy only the groceries that I need, so that I can buy great books to read. 
Unless you're killing it with a side-hustle and have extra income to spare, you'll need to find a balance with regards to how you use your monthly spending allowance. 
Cut back on things that mean less to you or don't bring you as much joy (to use a Marie Kondo line) before you cut back on your hobbies. 
Then, you'll be optimizing that leftover monthly spending allowance so that you're both saving for the future AND hobby-ing at the same time. 
Related Read: 47 Cheap Dungeons and Dragons Items You Need
4. Be honest with yourself: Is your hobby too expensive?
Here's the hard part, and introverts we need to be honest with ourselves. 
Are our hobbies just downright TOO expensive?
If you're paying $20 per yoga lesson and going 5 times a week, your hobby might be too expensive for your income to cost of living ratio. 
If every time a new DSLR model comes out you're throwing down $2500, then your hobby is taking an enormous chunk of money away from your savings. 
Certain hobbies require us to continually purchase items in order to keep up with the latest technology, buy the newest product releases, pay for expensive memberships, etc. We need to be conscious of how these particular hobbies are impacting our path to financial freedom.
Here's a list of some seriously expensive hobbies:
Skydiving
Mountain Climbing
Poker / Gambling
Yoga classes
Dance classes
Scuba diving
Traveling
If your hobbies aren't on the list, that doesn't necessarily mean you're in the clear!
ANY hobby can be too expensive if we aren't properly budgeting for it. 
For example, in college I was spending about $200 per month on books—for myself not even for classes! Considering the fact that I was living on loan money, that was way too much and just downright irresponsible. Grrr college-era Sydney. 
Needless to say, I've since found ways to cut back on expenses, still read books to my heart's content, and meet my money goals. 
We need to find a balance.  Making small sacrifices, whether it's on dining out, trips to the salon, or finding ways to save money on hobbies, ensures so that we can both do the things we love and ultimately reach financial freedom. 
5. Find
frugal

ways to hobby.

 

If you have an expensive hobby or realize that you need to cut back after tracking your monthly spending allowance, there are ways to save money and still hobby on!
Here are some ways you can cut spending and still do the things you love:
Cut down the frequency. Maybe you love skydiving and currently go twice a month, when really you could go once and still be happy. Or maybe you go to yoga class 6 days a week, when you could reduce that to 4. For any hobbies where you pay each time you participate, you can easily cut back on the frequency and save a bit of money.
Cut down the number. If your hobby requires you to purchase items frequently, like books, games, arts/crafts supplies, then you can simply cut down the number you purchase within a month. Supplement with trades, swaps, used, and resales so that your hobby-ing frequency doesn't suffer.
Hobby at home. For yoga, spin classes, and all the gym lovers out there, you may be able to do these hobbies at home instead of paying for expensive memberships and classes. Buy your own gym equipment. Find an excellent yoga channel on YouTube. You can still do what you love but without leaving the house! It's a win-win.

 

Rent or buy used. Purchasing brand new items all the time can become expensive incredibly fast. Before you hit "BUY" on that brand new camera lens, check sites like Amazon.com, Craigslist, or Ebay.com for used products. For avid readers, support your local used bookstore. If you need special gear or equipment for your hobby, find places to rent from! Renting allows you to test out items to ensure you truly want/need them.

 

Look for resales/trades. Facebook groups are a great way to connect with people in your local area for resales and trades. You can sell your used items or trade them for something else you want! This will save you a ton of money on hobby related purchases.

 

Participate in swaps. If finding a stranger online to trade with sounds scary, get your friends and their friends together for swaps! You can do clothing swaps, board game swaps, book swaps, etc.! Everyone can get rid of things they no longer need and leave with new (to them) items.

 

Join a hobby group. Meetups and hobby groups centered around shared interests are not only a great way to connect with others in your niche, but they also help you find people to share resources and swap items with. Hobby groups can save you money, help you find like-minded people, and help you learn even more about your hobby.

 

Get friends/family to help you out. For birthdays and Christmases, share a wish list of hobby-related items with your friends and family. They're buying you something anyway, so why not have it be something you want and save yourself the money? Or, ask for gift-cards for sites like Amazon or your favorite hobby stores so you can pick out exactly what you want on someone else's dime.

 
Related Read: 13 Legit Ways to Get FREE Steam Codes
6. Turn your hobby into a side-hustle.
Introverts, this is absolutely the best way to save money and still do your hobbies. It's also another way we can close that gap between what introverts and extroverts earn.
You can save and make some serious cash on hobbies by starting a side-hustle around it!
Side-hustles are all about optimizing your time and boosting your income. 
And if you can make money with your hobby-ing time, then you're killing two birds with one stone (so to speak) and not having to budget as strictly. 
Here are some great side-hustle ideas for some of the most popular hobbies:
DIY/Arts/Crafts — Create items to sell, give them as gifts, or use them yourself so that you don't have to buy them at the store! Whether you're a painter, knitter, sewer, puppet-maker, furniture repurpose-r (?), you can make money off your talents on sites like Etsy or even create your own site and use services like Shopify to sell your products.

 

Reading — If you're a book lover, then there's a high-likelihood that you've got an eye for grammar, spelling, and all things English. You can turn your love of reading into a booming proofreading business. Caitlin Pile over at ProofreadAnywhere can show you exactly how to start a lucrative proofreading side-hustle, so you can read and make money from it.

 

Writing — With almost every business moving online these days, writers are in high demand. You can offer anything from copywriting to Facebook ad creation to blog post writing to ghostwriting services. Sites like Upwork and Fiverr can help you land clients and turn your words into cash.

 

Video Games — As someone who absolutely loves watching people play video games (it's an addiction), I know for a fact that gamers can make serious money recording their game play. You can start a YouTube channel or stream your gameplay on Twitch or Facebook Gaming.

 

And if you're a PC gamer, why not make money on Steam?
Subject nerds — Whether it's math, English, biology, or history, if you're a nerd for your subject then you can offer both online and offline tutoring services on Wyzant. You can also create your own online course using platforms like Teachable, or posting it on Udemy or Skillshare. For lovers of the English language, start teaching English online with VIPKid or English First and set your own schedule!
Yoga/Exercise/Sports fanatics — No matter how you exercise, if you're passionate about the activity, then you're probably pretty knowledgeable about it and good at it. Offer coaching services for beginners in your area! You can also start a YouTube channel that teaches people tips, tricks, and how to get started.
For more side-hustle ideas, check out 43 creative money-making ideas for introverts to boost your income. 
Related Read: How to Make Money With ANY Hobby – 7 Easy Steps
Final Thoughts
Hobbies are especially sacred to introverts.
They help us recharge, spark our creativity and imaginations, give us that alone time in a busy house, and keep our wandering, anxious, day-dreaming minds at ease. 
So don't give up your hobbies! There are so many ways to save money on hobbies without resorting to such a drastic action. Hopefully now you've discovered some ways to reach your financial goals and still hobby on. 
Saving money on other expenses in life is the key. Sign up for the Thrifty Introvert newsletter and get my super-convenient 75 EASY frugal hacks cheat sheet. Store it on your phone, so you can save more and NEVER give up your hobbies. 🙂 
For more ways to save money, check out these articles: