Amazon Direct Ship FREEBIES Ultimate Guide [2023]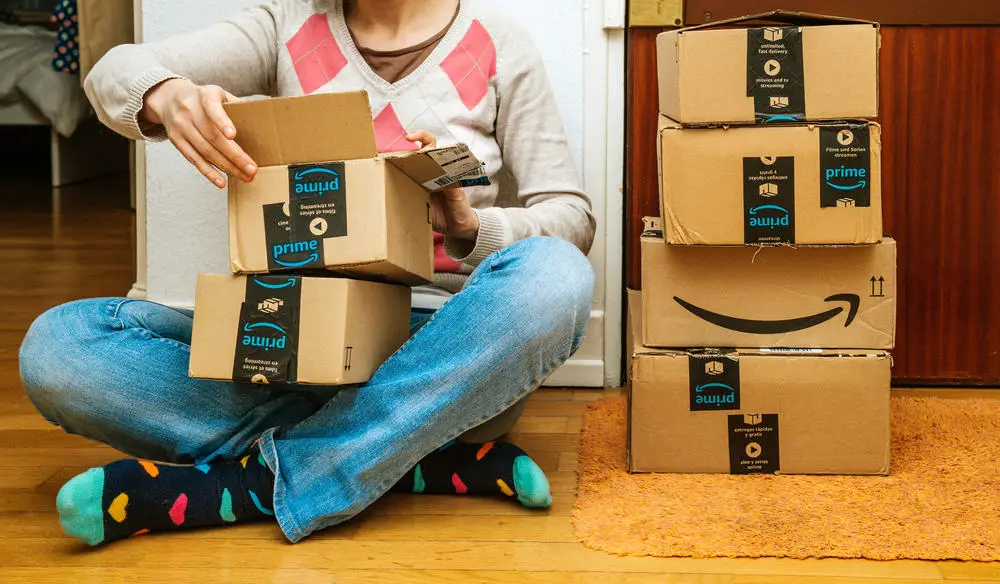 This post may contain affiliate links. If you decide to purchase through my links, I may earn a small commission. Read my disclosure page for more info.
We ALL want free stuff. Not only is it great to try out different products before spending our hard-earned cash, it's also an excellent frugal living strategy.
And nowadays, the internet is inundated with money-saving deals and freebie offers that (in some cases) are simply too good to be true.
So, you're probably wondering:
How do you get free products online without falling into a scammer's trap?
Not to fear!
In this post, I'll show you how to get legit freebies through something called Amazon direct shipping. Yes, freebies from Amazon sellers!
We'll cover everything you need to know, including:
What is direct shipping.
How to sign up for freebies via Amazon direct ship.

 

What types of free products you can receive.
How to avoid direct shipping scams.
How to protect your privacy and personal information.
Pros and Cons of Amazon direct ship offers.
Related Read: 55 Clever Products That'll Save You Money in The Long Run
What is Amazon direct shipping?
Amazon direct shipping is when Amazon sellers send free products to consumers directly, meaning the order is arranged directly between the seller and consumer and not placed on Amazon. The direct ship products are then delivered straight from the Amazon warehouse (where they are stored) to your door.
So it's important to understand that Amazon—as in the mega-corporation owned by Jeff Bezos—is NOT the one sending you free stuff. Therefore, you won't be receiving free direct ship products manufactured and sold by the Amazon company–such as the Amazon Echo, Fire Stick, Kindle, etc.
Rather, with Amazon direct ship you'll receive products from independent sellers and manufacturers that both sell on Amazon's platform and store inventory in Amazon warehouse facilities.
I know what you're thinking:
Why would sellers want to give me freebies instead of making a profit off of these products?
Well, it turns out that this is actually a clever cost-saving measure on their part. Let's dive into why, exactly…
Why do sellers send free stuff via Amazon direct ship?
The first thing to note is that a large number of Amazon sellers reside overseas and sell products to the US and UK market. 
In fact, PCMag reports that over 40 percent of sellers are based in China. And as of January 2021, it's reported that 75% of new sellers on Amazon are from China.
Therefore, Amazon often provides these businesses with inventory storage at Amazon warehouses, product delivery, and customer support. These services are offered through their Fulfillment by Amazon (FBA) service.
Fulfillment by Amazon (FBA) allows sellers to keep their products in the US, saving them tons of money that would have been spent on overseas shipping costs. So as you can imagine, this access to Amazon's vast delivery and warehouse network is invaluable to businesses.
Chances are, you've probably seen signs of the FBA service on thousands of Amazon product pages without even realizing it. 
Here's an example of a product listing that uses the Fulfillment by Amazon service:
Notice that the product shows that it ships from Amazon but is sold by another company. This indicates that this particular business is utilizing the Fulfillment by Amazon service, and is in fact an overseas seller.
Now of course, Amazon doing all of the storage, shipping, and customer support for businesses isn't cheap. 
From a business' standpoint, the costs of the FBA service must, at the very least, be covered by sales revenue. Ideally, their profit margin should remain high after expenses are taken out.
But unfortunately, this doesn't always happen. At times, products might not be selling well or fast enough to cover Amazon warehouse fees.
Typically, monthly warehouse storage fees are calculated like this:
But once these items are stored for over 365 days, businesses are charged long-term storage fees in addition to monthly storage fees…and that can really add up:
So instead, businesses will cut their losses and clear out extra inventory from these fulfillment centers before they incur fees.
And do you know what that means?
These extra products are direct shipped to you, for free.
What's the difference between drop shipping and direct shipping?
Drop shipping is all the rage now, as many people are turning it into a profitable online side-hustle. So chances are, you've probably heard this term floating around the personal finance blogosphere. 
However, drop shipping and direct shipping are two very different things. 
As a consumer, we see little difference between the two because, ultimately, we get packages delivered to us either way.
But for sellers, drop shipping and direct shipping are two entirely different methods of getting products into consumers' hands. 
To keep things simple, just know that:
Direct shipping is where the product owner/supplier sends items to customers directly.

 

Drop shipping is where the seller/store owner purchases products from a supplier/manufacturer and then the supplier ships the items to consumers.

 
You'll see drop shipping happening all over the internet these days, be it on Amazon, Etsy, or on various websites' shop pages. In fact, a lot of artists and graphic designers use drop shipping services to make money online with their art. They can simply upload their art, the dropshipping company then prints it on products and ships to buyers.
As well, website owners looking to sell branded and/or custom-designed products typically use a drop shipping company, such as Shopify. That way, they don't have to keep a ton of inventory themselves, yet still sell products for profit.
Dropshipping is a very profitable way to make extra money online that you can even turn into a full-time online business. Check out this quick video to learn more:
What types of free products will I receive through Amazon direct ship?
Unfortunately, it is impossible to predict exactly what free direct ship products you'll receive. Part of the reason is because, as you know, Amazon sellers offer millions of different items.
According to Retail Touch Points, Amazon alone sells over 12 million different products, and when combined with Amazon Marketplace sellers, the total number skyrockets to 353 million!
So your freebies could literally be anything, from:
beauty products
toys
clothing
baby stuff
household items
office products
…and the list goes on!
The products you'll receive are completely random. 
That said:
It's all FREE. So what's not to love?
Related Reads:
When and how often will I receive Amazon freebies?
Because direct shipping is a way for Amazon sellers to avoid long-term storage fees, when and how often you'll receive direct ship products depends on many factors, including:
What date Amazon will start charging the seller long-term storage fees. Sellers will want to clear out inventory before Amazon long-term storage fees begin, but they'll also want to wait until the last possible date to do so. This gives them more time to sell items for profit before they have to direct ship these for free.
How many products must leave the warehouse. Sellers may have thousands of an item or just 50 or less that they need to clear out of the warehouse. Therefore, you might receive 5 or 50+ of a product; it all depends.
The number of people who've applied for direct shipping.

 

If 100 other people have filled out the direct ship forms, then this will reduce the number of items you receive and when.
The length of time it takes to arrange shipment of the products from the warehouse. The sellers still has to arrange shipping for your free products from the Amazon warehouse, and this can take a lot of time. They may have hundreds of addresses to ship to or a few.
As you can see, you have no control over the timing or frequency with which you receive freebies. 
Your job is to simply give Amazon sellers a name and address where they can send their excess products.
Think of it this way:
It'll be a nice, random, surprise gift that'll just show up on your doorstep one day. 
How many products will I receive through direct ship?
Again, the amount of free stuff you'll receive via Amazon direct ship is entirely dependent on: which Amazon sellers offer direct shipping, the number of products they have leftover, and how many people signed up for direct shipments. 
Therefore, you could receive anywhere from 1 item to 50+ items. It all depends on how much product must leave the fulfillment center and how many doors it's being delivered to. 
At this point, you're probably wondering:
"Okay, but what do I do with 50+ of an item?"
Well, firstly: keep what you want! 
Then, with the remainder you can:
Regift some and save money on birthday/Christmas/anniversary gifts.
Donate some of the items to a local charity shop, thrift store, or Salvation Army.

 

Use your freebies for a good cause! Sell some of the extra at local or school fundraising events.
Resell items to family/friends.
What you do with your Amazon freebies is entirely up to you. And depending on what products you receive, you may even decide to keep everything!
MyPoints
Earn gift cards to your favorite retailers or Paypal cash for doing your normal online shopping! Earning is a breeze with MyPoints. Get a $10 Amazon gift card for your first online purchase today!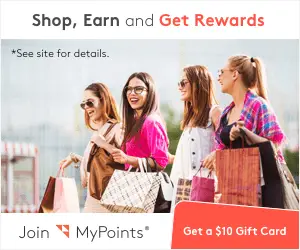 Is Amazon direct ship legit?
Yes, some Amazon sellers do offer free direct shipping of certain products.
There are hundreds of Amazon sellers that have products to move because they aren't selling, and nowhere to send them. So these businesses need to avoid excess fees and find people who are interested in receiving direct ship products. 
However, It is extremely important, to make sure you're giving out minimal personal information, as well as double-checking the legitimacy of these direct ship offers through active direct ship Facebook Groups and/or Reddit forums. 
And if you can't determine if a direct ship form is legit or a phishing scam, then don't fill it out. Or, at most, provide them a "burner" email, different phone number, or P.O. Box address. 
Ultimately, you should always approach any direct ship form with caution.
How to Find Amazon Direct Ship Offers
Signing up for direct ship freebies is simple, but not as simple as one might think. 
The reason why is this:
You can't just head to Amazon and fill out direct ship forms. After all, this is an arrangement you are making directly between you and the seller. Amazon isn't actually involved. 
So in order to start getting free Amazon stuff via direct ship, you'll need to research and suss out which sellers offer direct shipping.  
1. Facebook Groups
Facebook Groups are an excellent place to find Amazon sellers currently offering direct ship.
Do a quick search on Facebook and you'll find loads of direct ship Groups comprised of both Amazon sellers and consumers. In these Groups, sellers share direct ship forms for you to fill out, and consumers share direct ship offers from different businesses they've come across. 
Here are just a few (there are MANY!) Facebook Groups you can join:
These Facebook Groups are excellent for sussing out legit direct ship offers and helping you avoid scammers. Just make sure that you read each Group's rules carefully and follow them.
2. Freebie Websites
There are tons of websites that share freebie offers and ways to get free stuff online. If head over to Google and search terms like "freebies online", "get free stuff", etc., you'll be inundated with thousands of websites, all offering different ways to score awesome deals. However, not all of these sites discuss Amazon direct ship.
So to help narrow it down a bit for you, let's take a look at some of the best freebie websites to find Amazon direct ship offers specifically…
First up is Becky, aka "The Freebie Lady", over at Internet Steals and Deals. She's compiled and continually updates an enormous list of direct ship forms/contacts. Over 391+ DIRECT SHIP CONTACTS in fact!
Besides Becky's massive direct ship list, you'll also find tons of other freebie offers too. Scouring the internet for free stuff is her speciality, so there's bound to be free stuff you're interested in!
Another great place to find Amazon direct ship freebie offers is Consumer Queen. There are over 100 different direct ship forms for you to choose from and fill out.
Gimme Freebies also has a list of Amazon direct ship forms. What's great about their direct ship list, is that each direct ship offer tells you which countries it's available in, what categories of free products you'll receive, and any other requirements (such as following a company's social media page) you must meet to sign up. It's an excellent resource worth checking out!
And lastly, if you're still wanting more direct ship forms, Upfreebie has even more to choose from.
3. Reddit
Reddit is essentially a massive site of online forums where users can ask questions, discuss shared interests, and share content with others. Individual forums on the platform are called sub-Reddits.
One way to find direct shipping offers shared on Reddit is by using the search feature. Search for terms like "freebies", "direct ship offers", and "Amazon direct shipping". This will help you locate any sub-Reddits containing direct ship forms, relevant forum threads, and posts by users.
If you've already registered on Reddit, then you can join any relevant sub-Reddits and stay up-to-date on the latest direct ship freebie forms. However, you don't have to join Reddit in order to browse sub-Reddits and read forum posts.
A great sub-Reddit to start with is r/freebies. There are 778k members of this sub-Reddit who are all on the hunt for free offers, be it Amazon direct ship or other freebies!
And on r/freebietalk, users share images and experiences they've had with free product offers as well!
How to Fill Out Direct Ship Forms
After you've joined some quality direct ship Facebook Groups, Reddit forums, or found form of freebies websites, you'll have many direct ship forms and offers to choose from. So how do you (and should you) fill out these direct ship forms?
In most cases, you'll just be asked to complete a simple form and then press submit. That's it.
However, completing these forms is where you need to be extra careful, because these businesses will ask for information such as your name, address, email address, and in some cases phone number in order to ship you products. 
Again:
Investigate these direct ship offers and use your best judgement to determine whether they are trustworthy. Legit direct ship and freebies communities online will monitor posts for quality and weed out spam and scams.
If you've found a direct ship form somewhere else online, I would strongly recommend confirming with members of a direct ship Facebook Group, with whom you trust, to verify that this is a legit company and offer. Chances are, if it is legit, others will have heard of it or already be signed up. 
Tips to Protect Your Information
If you don't feel comfortable providing personal information on direct ship forms, then there are a few things you can do.
In fact, anyone and everyone interested in signing up for Amazon direct ship freebies should use the following tricks to protect themselves and their information:
Create a "burner" email address. You can sign up for a free email account from many different providers, such as Gmail for example. Use the same burner email account for all of your direct ship forms. This will help you avoid giving out your real email address. That way, if you are sent any email spam or your information is leaked, it won't affect your main email account that other, more sensitive online accounts are linked to.

 

Use a P.O. Box address instead of your home address. This is a bit trickier than simply signing up for a free Gmail email address, but if you're going to be completing a lot of direct ship forms, it's a great way to protect your identity.
Provide a different mobile number. Second phone numbers aren't just for cheating spouses and shady dealers on television anymore. Anyone can quickly and easily sign up for a second phone number with apps like TalkU for just a couple bucks a year! These apps let you choose your area code and number and receive phone calls and texts just like a regular AT&T or Verizon mobile number. It's the perfect way to keep your actual mobile number out of scammers' hands.

 
When completing direct ship offers, the most important thing to remember is this:
Don't provide ANY information beyond name, address, email or phone number on ANY direct ship form.
You are applying for FREE stuff, so DON'T give anyone information like your credit card or social security number! This is a huge red flag and indicates that it is a scam.
How to Complete A Direct Ship Google Docs Form
The majority of direct ship forms you'll find online are in a Google Docs format. These Google Docs forms are created by the seller and made available to anyone who accesses it via a link. Google Docs are free and easy to create and share with others, which is why many sellers use this particular format. They can decide what information they need, create the form input fields easily, and it automatically stores the information that people submit.
Filling out a Google Docs direct ship form is really easy. You simply click on the Google Doc link, and you'll be taken to the corresponding form.
At times, the Google Doc form will provide additional information about the direct ship offer, such as the business' name, which products you'll receive, and any additional requirements to receive freebies.
Don't be surprised if you're asked to follow the seller on social media, like their Facebook Page, Twitter handle, or Instagram account. You're getting free stuff, so they're just asking for a quick follow in exchange. This is perfectly reasonable.
Once you've filled out all of the form fields (using a burner email, second number, and P.O. Box address, ideally), then you'll click submit. Your job is done!
Remember, once you fill out direct ship forms, it could take anywhere from 1 week to 8+ months to receive free Amazon stuff. Products will be shipped whenever it suits the business.
So don't fill out these forms more than once! Be patient and wait for your direct ship freebies to arrive. 
And while you wait, find and fill out more legit direct ship forms as they pop up online or in your Facebook Groups. Some will deliver faster than others!
How to Avoid Direct Ship Scams
Let's face it:
Free stuff is great, but the internet is filled with scammers. 
Therefore, it's crucial that you're cautious when applying for ANY direct ship freebies online. You don't want to put yourself at risk of identity theft.
In fact, American consumers lost a total of $56 billion to identity fraud in 2020. So protecting your data and personal information is extremely important to protect yourself and your money!
Luckily though, there are some simple best practices you can follow to get Amazon direct ship freebies and not put yourself at risk from online scams.
4 Tips to Avoid Direct Ship Scams
1. DO NOT give out any information beyond name, address, email, and/or phone number.

 
There is absolutely no reason why a direct ship form should ask for other information. Think about what information you need to mail people stuff…that's all they need to. So if you're asked for anything beyond your name, email, shipping address, and phone number, then do not fill out the direct ship form and report the scam to others.
2. Use a P.O. Box address, burner email address, and second phone number.
If you can avoid giving out your personal mobile number, home address, and main email address, then do so. It's incredibly easy to create another free email account and second phone number to use solely for direct ship forms.
3. DO NOT give anyone your social security, bank information, or credit card numbers if asked.
This information is NEVER required for legit direct ship freebies. If a business is asking for this information, then it is certainly a scam and you should avoid completing this form.
4. Verify direct ship offers with others before you fill them out.
Check with friends, members of direct ship Facebooks Groups and/or Reddit forums, whether or not anyone else has signed up and has personal experiences to share. This is a great way to weed out the scammers!
Should you leave Amazon reviews for these freebies?
Now, once you receive freebie products, the next question is:
Should I write an Amazon review for this?
In short, NO.
It's great that you got free stuff and are enjoying the product. BUT:
Writing Amazon reviews in exchange for free products is against Amazon's Terms of Service. 
This is very different from earning your place as a Top Reviewer and joining Amazon's Vine program, where you receive products to review. 
You don't want Amazon to think you are receiving items as compensation for posting reviews. This puts you at risk of Amazon terminating your account.
Now, take a second and picture a world where you can't use Amazon ever again…
Don't risk it. 
If you're really enthusiastic and want to "give back" in some way to the seller, then write a Facebook post, or share on other social media and link to the Amazon product. 
This gives you an outlet to express your enthusiasm, and helps spread the word for the seller.
Pros and Cons of Amazon Direct Ship
We've covered quite a bit of information in this article, so let's quickly recap some of the biggest pros and cons of Amazon direct ship offers.
Final thoughts.
The internet can be a scary place, especially when it comes to protecting your data privacy. 
Amazon direct ship freebies are a great way to get free stuff delivered straight to you from sellers around the world. 
However, like every online offer you come across, you must be extremely careful before giving out any of your personal information. Use the tips I've given to protect yourself and always, ALWAYS, approach with caution. 
For more ways to save money, get free stuff, and start an online side-hustle, sign up for the Thrifty Introvert newsletter! 
You'll receive my handy cheatsheet of 75 Frugal Hacks, so you can save more and start your frugal living journey. 🙂 
Have you received direct ship freebies from Amazon? 
How was your experience? 
Share in the comments below!
FAQs
What are direct ship freebies?
Sellers sometimes need to clear excess inventory from the storage warehouse. In order to avoid fees on products that aren't moving, sellers will offer to send free products to customers. Direct ship freebies simply means you get free items from these sellers.
Direct ship freebies are free products from individual Amazon sellers, not Amazon.
Which companies will send you free products?
You can receive free products from any number of different companies that sell on Amazon. These could include clothing companies, electronics companies, toys companies, health & beauty companies, and more!
Is Amazon direct ship really free?
Yes, the direct ship forms you complete for Amazon sellers should never cost you anything! If a direct ship offer is asking for banking or credit card information, this is a clear sign that it is a scam. Don't fill it out!
How long do you have to wait for freebies?
Direct ship freebies are sent to people whenever the businesses need to reduce their inventory. Once you've filled out some direct ship forms, you need to wait to receive any available products. There is no specific timeline and you shouldn't reach out to sellers asking about your free products. Patience is key here!
Should you leave an Amazon review for the freebies you received?
While it's tempting to leave a review about a freebie product that you received, you should not write Amazon reviews on any direct ship freebies. This can get your Amazon account terminated…for life!
Amazon's terms and conditions clearly state that a person can't leave a review for a product that they received for free. This rule is in place so that Amazon's ratings system isn't abused and reviewers don't mislead others about products in exchange for free stuff.
How many freebies can you apply for?
You can apply for as many freebies as you wish! There are hundreds of Amazon direct ship forms online to choose from, so the sky's the limit. Just make sure that you don't sign up for the same offer twice!
What should you do with unwanted freebies?
Some of the free stuff you'll receive might not appeal to you or you may not have a use for it. Maybe you get baby clothes and don't have a baby, or maybe the clothes don't fit, or the beauty products aren't that great.
But once you've received these freebies, they're yours. That means that you can do whatever you want with the unwanted stuff. Some ideas are to regift the items, sell them on eBaby, donate them to charity, or sell them at fundraisers or events.
Can I get any free Amazon products?
Any and all direct shipping offers that you come across online are from third-party sellers. Therefore, none of these freebies will be products made by Amazon.
However, if you're interested in getting free things from Amazon, then you should sign up for an Amazon Prime membership. As a Prime member, you can get free 2-day shipping, free Kindle books, free TV shows and films, and more included with your Amazon Prime membership.
To learn more, sign up for a 30-day FREE TRIAL of Amazon Prime today and take it for a test drive. You won't regret it, trust me!
Should you be asked for any banking information?
NO. You should NEVER be asked for any banking or credit card information on a direct ship form. If you are asked to provide any sensitive details such as this, this is a clear sign that it's a scam and you should not fill out the form.
The only information you should ever be asked for is your name, address, email, and phone number.
To protect your privacy even further, create a burner email address, second phone number, and even use a P.O. Box address instead of your real home address. This will ensure that your sensitive information is never leaked or used without your consent.
These tactics may seem a little over-the-top, but identity theft affects millions of people each and every year. So you should do everything within your power to conceal your personal information and protect yourself from scammers.
Get involved in the Facebook Groups and sub-Reddit communities, and if you ever come across a direct ship offer that's seeking banking information, report this scam to other community members as well!
For more ways to save money, check out: