How to Sell Feet Pics Online: Ultimate Guide (2022)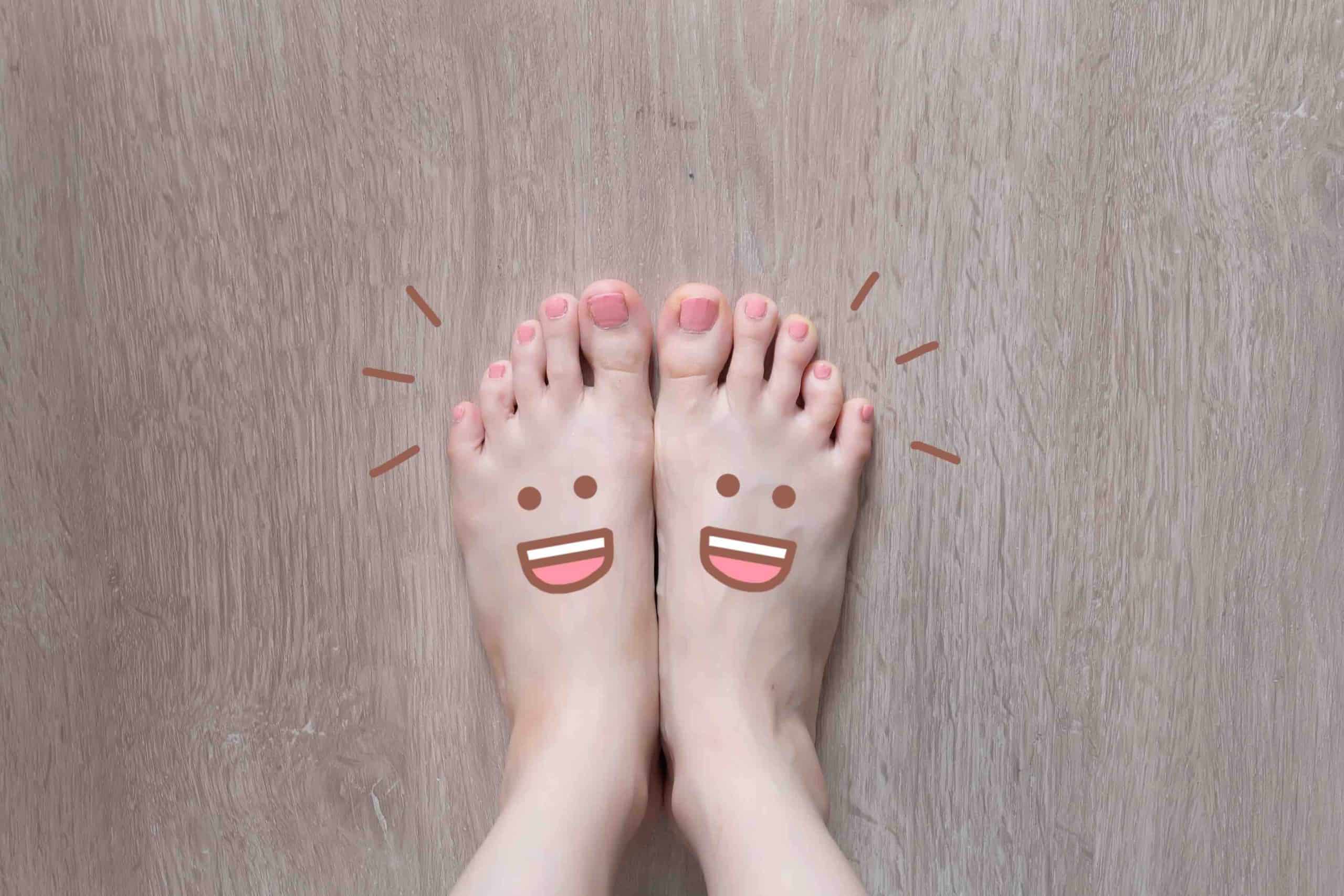 This post may contain affiliate links. If you decide to purchase through my links, I may earn a small commission. Read my disclosure page for more info.
I know:
You're reading the title and being like, "Whaaat?"
Yes, you've read that correctly. This post is all about how your feet can make you money. 
It's true!
And I've done all the research for you to make this post your one-stop-shop for how to sell feet pics online for money. 
So take a look at my Ultimate Guide to Selling Feet Pictures, so you can start some making extra money and turn feet pics into a profitable side-hustle. 
Are you ready to learn more about this money-making idea?
Let's go!
Why sell feet pics?
I get it. 
Out of all the ways to make money online and the numerous side hustles that you could start, why would you want to sell feet pics?
Well, this may come as a surprise, but there are actually a lot of benefits to selling pictures of your feet for money. 
So let's take a look at a few major perks to selling feet pics as a side hustle:
You can remain anonymous. This isn't like modeling, or becoming an influencer, or having your face plastered all over a website. Your feet are the stars! So if you're introverted, or just don't want to be easily identifiable all over the online space, selling feet pics can become a lucrative side job without all the "fame". You can go about your daily life as usual, with a secret side-hustle online.

 

The demand is high, which means MONEY. Modeling agencies, stock photography sites, people with foot fetishes, foot product designers, marketers, and more, all need feet pictures. What this means is that your services will be in hot demand. By starting this side hustle, you already know that there's money to be made here.

 

You'll have a flexible schedule. Like a lot of ways to make money on the side, selling feet pics is something you can do whenever you're available. It's not a 9-5 job. It's an online business that's yours, meaning you're in control of your time.

 

It's cheap to get started. Your feet are already there, ready to go (maybe after some pampering, but we'll get to that later). Besides a decent camera and lighting setup, which can be done on a budget, there are very little startup costs. Make your feet look good, snap some pics, and you're good to go!

 

There are a lot of places to promote your business. As you'll see in this post, there are tons of websites and apps where you can market and sell your feet pics. This means you'll have access to hundreds, if not thousands, of interested buyers. Feet pics are growing increasingly popular on these sites and across the marketing world, and you'll have plenty of places to tap into that demand.

 
Is this real? Will people actually pay me for feet pictures?
In short, yes!
As I'll talk about in more detail, brands, businesses, marketing agencies, bloggers, photographers, foot fetish-izers, modelling agencies—are all willing to pay you for feet pics! 
So yes, the demand is out there and this is a legitimate side-hustle or full-time business!
Just ask this woman who earns $6,000 a month selling feet pictures. 
Or, 
This flight attendant who makes thousands of dollars a year with her feet pics side-hustle. 
It's real, gals. 
Why do people buy feet pics?
As I've said before, there are tons of people looking to buy feet pictures, in different industries and for different reasons. 
The most obvious buyers are brands that make footwear, foot products, and offer foot services. They need images of feet to market these things, and your feet can do that!
As well, bloggers in all niches are using stock photography of feet in the sand, feet in the water, manicured feet, feet on hardwood floors, you name it!
Think: 
Travel bloggers, flooring bloggers, beauty/fashion bloggers, knitting bloggers, shoe bloggers, etc. Bloggers need pictures of feet when writing about a whole range of topics. I'm using some in this very post!
Last but not least, there are people who find pictures of feet attractive and even arousing. Also known as people who have a "foot fetish". They are interested in purchasing pictures of feet in order to fulfill this sexual satisfaction. 
Now, I know what your gut reaction is to this:
"Umm, ewe?"
But if you think about it for a second, we all have different sexual preferences and are attracted to different parts of the body. Why should feet be any different or considered any more weird? 
And here's the kicker:
According to Health.com, approximately 10% of people have a foot fetish! That is a staggering percentage of people on the planet.  
And in regards to that "ewe" reaction, Jessica Migala writes on Health.com how "a more sex-positive approach is to ditch this line of thinking entirely and just consider a foot fetish another variation of healthy human sexuality."
So if you approach foot fetishes with an open mind, whilst protecting yourself and your business (more on that later), then there are thousands if not millions of buyers waiting for your feet pics.  
Related Read: 17 Savvy Ways for Women to Make Money Online
How much money can you make selling feet pics?
As you've already seen, you can make a lot of money selling feet pics. You can expect to earn anywhere from an extra $50 to even $1000+ a month. 
How much money you can make selling pictures of your feet is really determined by how seriously you're taking it as an online business. 
If you're taking high-quality images, actively promoting your feet pics online, and regularly networking with interested buyers, then you can make a lot of money. 
On the other hand, if you just want to make a couple extra bucks here and there, that is definitely achievable too. 
Like everything in the online world, it all depends on how much you're willing to hustle and how strong your motivation is to make it profitable. 
Related Read: How to Make Money Advertising for Companies Online
Want an EASY way to Earn?
Get gift cards to your favorite retailers or Paypal cash for doing your normal online shopping! Earning is a breeze with MyPoints. Get a $10 Amazon gift card when you use MyPoints today!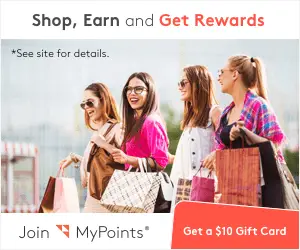 Is selling feet pics legal?
Yes. Selling pictures of your feet is legal in the USA, Canada, UK, Australia, and New Zealand. 
If you're living somewhere outside of the countries listed, make sure you look into religious laws that might prohibit images of feet. In some countries, bare feet and pictures of feet violate religious beliefs and customs. 
However, if you're living in the USA, Canada, UK, Australia, or New Zealand, there are a few legalities you should be aware of before selling feet pictures:
You must be at least 18 years of age. You should not sell pictures of your feet if you're a minor.

 

You must be a consenting adult and only sell feet pictures to another consenting adult.

 

Your feet images should not be deemed "obscene". Do not take any images that might violate laws on pornography or illicit content.

 
How to Sell Feet Pictures on Social Media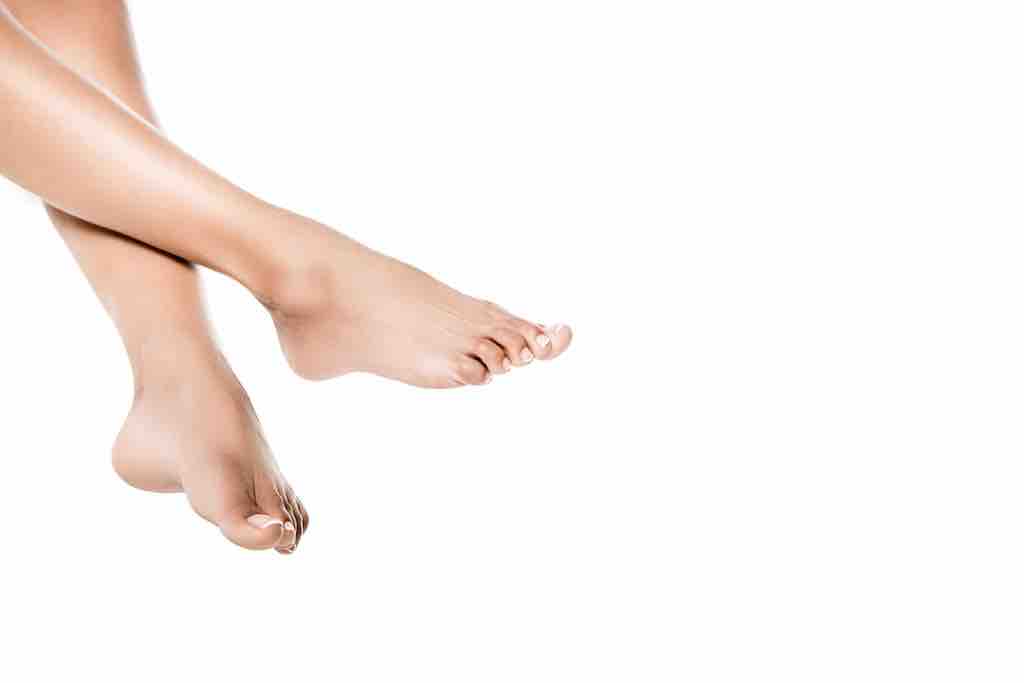 1. Sell Feet Pics on Facebook
If you're not already on Facebook, then you are a rare find, my friend. 
Facebook is the largest social media network, with a whopping 2.6 billion users on the platform. 
So chances are that based on our statistic from earlier, 10% of those users have a foot fetish and even more users are working in the modeling or marketing industry. That's a lot of potential buyers!
In order to connect with buyers, you should first setup a Facebook business page. DO NOT use your personal account to sell feet pictures. 
Why?
This is primarily for privacy reasons, but also because you want to present yourself as an online business and gain access to the analytics tools Facebook provides. 
With a Facebook business page, you'll be able to provide your contact information (not your personal contact details) and website address. Then, after setting up your profile, you can share images, videos, status updates, and more with users who've liked your Page. 
After your page is up and running and users have started liking your page, you'll be able to see how many views your content receives, track engagements, and run targeted Facebook ads, among other things. 
You should also join Facebook groups for buyers/sellers of feet pics using a new individual account that's separate from your personal one. In these Facebook groups, you can network with potential buyers and also keep a close eye on the feet pictures market for pricing purposes and to keep track of the latest trends. 
2. Sell Feet Pics on Instagram
As a photography and video based social media network, Instagram is a must for anyone who's interested in selling photos or videos of feet. 
Just take a look at how many pictures and videos have been shared using the following hashtags:
#Feet — 15.8 million
#FeetPics — 1.3 million
#FeetWorship — 2 million
#FeetPicsforSale — 409k
#FeetLovers — 1.8 million
#FeetFetishWorld — 1.4 million
#FeetLove — 1 million
Hashtags are the key to getting your pictures seen by potential buyers. Every time you submit a feet photo on Instagram and tag it with one or more of these hashtags, users can view your pictures just by searching the tag. 
Another key to using Instagram to sell your feet pics, is to setup a separate Instagram business account for your feet pictures. That way, you can share photos with your followers that then link to your website where they can buy your feet pics. 
A question you may have is:
Why would someone pay me for pictures when I share them for free on Instagram?
Well, for one, the quality and resolution of your Instagram photos is not nearly as high as the ones you'd be selling on your website, for example. You'll have the original, high-resolution images for sale, not the ones with Instagram filters and/or watermarks on them (another strategy you can use). 
To gain followers on Instagram, start by following other people selling feet pictures. Then, you can follow their followers and even send messages to see if they're interested in purchasing your photos. 
Like all social media, Instagram takes time to build a following. Be patient and keep sharing content using hashtags, following others on the platform, and leaving comments on other photos in the feet pictures community. 
3. Sell Feet Pics on Twitter
Twitter is a bit different, in that it's primarily focused on written content in the form of "tweets", which are 280 characters in length. 
However, you can still share images, videos, and links to your website along with your tweets. Also, Twitter hashtags work similarly to Instagram. Use trending hashtags in the feet pics niche, and people will be more likely to find and follow your account. 
Ultimately though, your primary strategy on Twitter is to link people to feet pics that you have listed for sale on your website. You can also direct message Twitter users to spark conversations with them around buying your feet pictures. 
To grow your Twitter account, first follow leaders within the feet pics niche. Find people who're already selling feet pictures and follow and interact with their tweets by commenting, liking, and re-tweeting. 
Then, you'll see which of their followers are active on the platform and are interested in buying feet pictures. Follow them!
Twitter is very much a follow-for-follow platform, meaning it's polite to follow people back if they follow you. 
Growing your feet pics side-hustle on Twitter is entirely achievable. The trick is to really interact with your followers by tweeting polls, questions, starting fresh conversations, and sharing your content regularly. 
4. Sell Feet Pics on Reddit
Reddit is an online discussion-based social media platform. On Reddit, people follow individual forums or topic-based forums known as subreddits—indicated by r/(name of Subreddit). 
For example, r/feetpics is a subreddit consisting of 169,000 members. Following this and other subreddits in the feet pics community is a great way to meet potential buyers and tap into what's trending in the community. 
You can share pictures of your feet, get feedback, and connect with people. 
On Reddit, you can also direct message people who might be interested in purchasing feet pics, as well as link to your website, provided it does not violate the rules of the subreddit you're posting to. 
5. Sell Feet Pics on TikTok
TikTok is a major player in the social media realm. To date, there are over 800 million users worldwide, with over 100 million coming from the United States. 
On TikTok, people edit, create, and share short 15-second videos with their followers. They can add text, special effects, and music to these videos as well. 
With TikTok, you can share short videos of your feet with your followers, while also sharing your contact or website information where they can purchase your feet pics and videos. 
You'll really need to get creative on the TikTok platform. Follow other TikTok content creators for inspiration and ideas to make your videos more engaging and ultimately develop your own original style. 
6. Sell Feet Pics on SnapChat
SnapChat is a social media network where users share images and short videos with one another. These pictures and videos are only available to be seen for a brief amount of time. 
For your feet pics business, your goal is to create a Premium Snapchat account where people pay a monthly subscription fee to view your feet pictures and videos. This is how you can turn SnapChat into a feet pics money-maker. 
But before you can get subscribers, you need to network on the platform by following people in the feet photos niche and gaining their followers. 
Also, like most social media, you need to be really active on the platform in order to grow your business with it. This means sharing public photos and videos of your feet to gain followers, who can later subscribe for premium content. 
Websites for Selling Feet Pictures
1. Sell Feet Pics on Craigslist
Craigslist is basically like reading the classified ads from the newspaper, online. On Craigslist, you can list advertisements, sell products, and sell content to people in your local community or wider online community.
You can use Craigslist to sell pictures of your feet by first creating advertisements or posting in Craigslist forums. 
With Craigslist ads, you want to make sure the title or your ad sparks interest in potential buyers. Be specific about what types of pictures or videos you're offering with something like, "Female Feet Pics Just for You" or "Beautiful Feet Pics for Your Foot Products". 
As with every website, do some market research to see which ads already listed by others in the feet pic niche spark your interest. What are they doing well? Do they have catchy titles? Do they use certain descriptive techniques? 
Find what works on other Craigslist ads and repurpose it for your content. 
2. Sell Feet Pics on eBay
eBay is one of the oldest names in the online marketplace. There are over 182 million eBay users worldwide and around $22 billion worth of products were sole in the fourth quarter of 2019 alone. 
With such a thriving online marketplace, it's no wonder that eBay is an excellent place to sell feet pictures for money. 
You'd first create a listing for your feet pics, whether you're selling 1 or a bundle, and either set it for auction or choose a "buy it now" fixed price. 
The important thing to do when listing on eBay is to set your price competitively. First see what other feet pictures have already sold on eBay and price yours around the same amount. 
Also, since you're selling pictures of your feet, you'll want to watermark them in a basic photo-editing program and only upload low-resolution versions. These will allow interested buyers to get an idea of what they're purchasing without you giving away your images for free on the listing. 
Related Read: How to Make $300 FAST When You're Broke!
3. Sell Feet Pics on Instafeet
Instafeet is a website for feet enthusiasts that was born from the feet appreciative community. It's solely dedicated to connecting people selling and sharing feet pictures with interested followers and subscribers. 
Followers of various Instafeet foot models pay monthly subscription fee to gain access to models' content. 
If you take quality feet pics and price your monthly subscription fee competitively, there's no reason why you wouldn't be able to gain subscribing customers quickly on Instafeet. 
4. Sell Feet Pics on Etsy
Etsy has really taken off in the last few years as an online marketplace for creatives, artists, DIY/crafts enthusiasts, and more. You can also sell digital products like images, printables, etc. 
Selling your feet pics on Etsy will require you to setup an Etsy shop by creating a profile and listing products, in this case pictures of your feet. 
Be aware, Etsy will take a 5% cut from your sales and charge a listing fee of $0.20 per item. So keep this in mind when pricing your feet pics and/or videos. 
Related Read: 15 Best Things to Sell on Etsy to Make Money
5. Sell Feet Pics on Feetify
Feetify is an online marketplace geared towards people looking to buy feet pics. It's like the eBay of feet!
You can setup a seller profile on Feetify, then anyone searching the internet for pictures to purchase can come across your profile and feet pics listings. 
6. Sell Feet Pics on Zazzle
Zazzle is very similar to Etsy, except Zazzle is focused specifically around buying and selling personalized gifts and custom products.
With Zazzle, you can put your best feet pics onto custom products like mugs, t-shirts, cards, and more. This isn't selling feet pictures, per say, but it's a great way to get your feet pictures into the hands of more potential buyers. 
7. Sell Feet Pics on DollarFeet
DollarFeet works differently to a lot of the other platforms we've discussed. Instead of you creating a profile, networking, gaining followers, and charging fees, DollarFeet buys your feet pics from you directly. 
After you've applied and get approved to join, You can make anywhere from $5 to $10 by selling your feet pics to DollarFeet. 
8. Sell Feet Pics on WikiFeet
WikiFeet is like the Wikipedia of feet pictures—although it's not affiliated with Wikipedia at all. 
WikiFeet boasts the largest online database of famous celebrities', politicians', and influencers' feet pictures. On it, users share and discuss feet pictures from their favorite stars. 
With WikiFeet, you're gaining access to nearly 3 million monthly users who have a foot fetish. That's a lot of potential clients to purchase your feet pics!  
9. Sell Feet Feet Pics on FeetFinder
FeetFinder is a new player in the online feet pics marketplace. Basically though, it's a website dedicated to buyers and sellers of feet pictures and videos. It's also heavily advertised on the r/feetpics subreddit. 
The appeal for FeetFinder is that it's completely free, not subscription based, and allows people to simply log on and purchase feet pics. No social media profiles and no constant content feeds. 
People can search for feet pics that most appeal to them and buy them like they would a product on Amazon. 
10. Sell Feet Pics on Stock Photography Sites
Another option for selling your feet pictures is to stock photography websites. 
Bloggers, marketers, and online businesses use stock photography every day to publish thousands, if not millions, of online articles and other content. 
Your feet could be in those stock photos!
Some great stock photography sites where you can sell your feet pics are: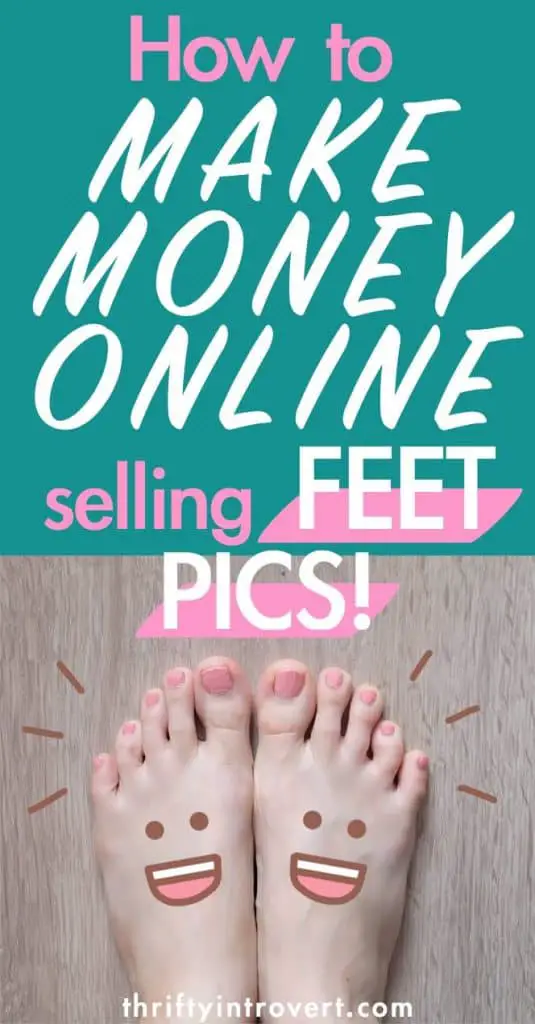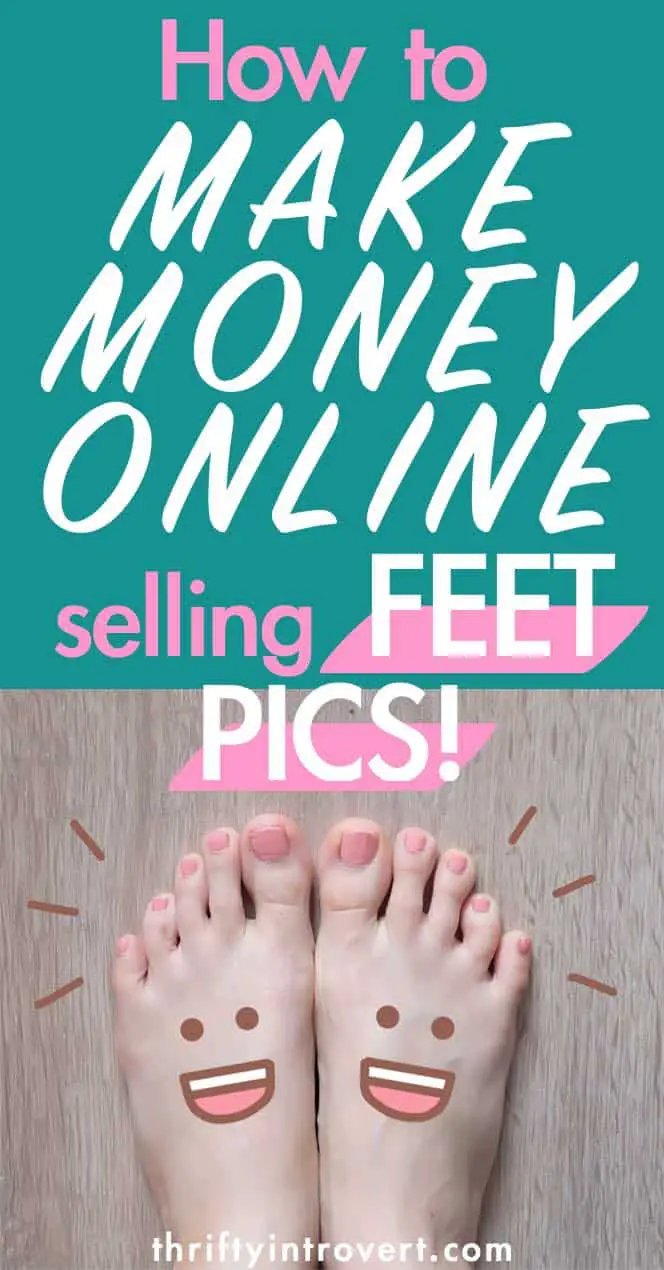 Other Apps for Selling Feet Pics
1. Sell Feet Pics on Kik
Kik is a social networking and instant messaging platform that's grown in popularity. 
You can use Kik to grow your feet pics side-hustle by joining groups focused around feet pics and messaging people within those groups. 
The greatest thing about Kik is that you don't have to provide your personal phone number. Instead, you setup a profile and send messages solely within the app. This will better protect your privacy and will help you remain anonymous. 
2. Sell Feet Pics on Foap
Foap is a photo selling marketplace. Think of it like a stock photography site for the masses and without the enormous monthly subscription fees. 
To sell your feet pics on Foap, you just need to create an account and upload your feet photos. They'll become a part of the online Foap market for people to buy them. 
The standard price for a photo on Foap is $10 per picture, and as the uploader, you'll make 50% of that, so $5 per image. But the appeal is that Foap makes it really easy to get your feet pics up and available for sale. 
3. Sell Feet Pics on Whisper
Whisper is an anonymous social media app. 
Wait, is that possible?
Well it turns out, yes. 
With Whisper, users can post, share, and comment on photos and videos completely anonymously. This makes it a great way to connect with feet pic buyers while protecting your privacy at the same time. 
Be aware, however, that with that privacy protection comes the lack of a direct messaging feature in the app. However, if you want to reach out to someone privately, you can join the discussion and share a burner email address that they can reach you at. 
4. Sell Feet Pics on OnlyFans
OnlyFans is another social media app that you can download to your phone to start interacting with fans and subscribers. 
With OnlyFans, fans can subscribe to your profile for a monthly subscription fee, and by directing them to your own website, purchase additional feet pictures from you if interested. 
OnlyFans screens customers for you and has a built in payment processing system, so you can rest assured that you'll receive safe and secure payments from your fans. 
Where to Promote Your Feet Pics
1. Promote Your Feet Pics on Your Website / Blog
By far, the best way to promote and market your feet pics is by setting up your own, professional-looking website. 
Why?
Because you're building an online business, whether it's just a side-hustle or full-time. A website of your own gives you the freedom to market to clients in the way you see fit. You own the content, you're the creator, and you're in control. 
Also, sending people to your website from social media will help streamline communication with your buyers (by having a domain email address) and provide you with your own platform to sell feet pics—and keep ALL of the profits! 
Nowadays, it's super simple to setup a website in no time. With Bluehost, you can sign up today and starting building your very own feet pics website. 
Bluehost is also integrated with WordPress, the leading website creation platform online. You can host and build your own feet pics website for as little as $3.95 per month! 
Get your feet pictures business started today with Bluehost!
Related Read: How to Start a Money-Making Blog or Niche Website
2. Promote Your Feet Pics on Quora
This method is a bit less conventional, but Quora can be a great way to network with potential clients. 
Quora is an online question-answer based discussion forum. On it, you can answer any and all questions related to feet pics, foot fetishes, etc. and tap into people interested in purchasing your feet pics. 
You need to be careful, however, because you can't use Quora as an advertising platform and spam discussion threads with a bunch of links and product pages. 
But, you can connect with others in your niche and potentially reach them on other platforms if they're interested in purchasing your feet photos. 
3. Promote Your Feet Pics on Social Media
This should be a no-brainer. Social media is everything to online businesses, including your feet pics business!
Social media is the best way to connect with people in the foot fetish, foot modeling, or foot product marketing circles. It's easier to sell feet pics and make a profit if you're active in the same online spaces as buyers. 
With any social media network, you need to be consistent and posting or interacting with other users regularly in order to build a following and build a business.
So get out there!
How Much Do You Charge for Feet Pictures? Things to Consider…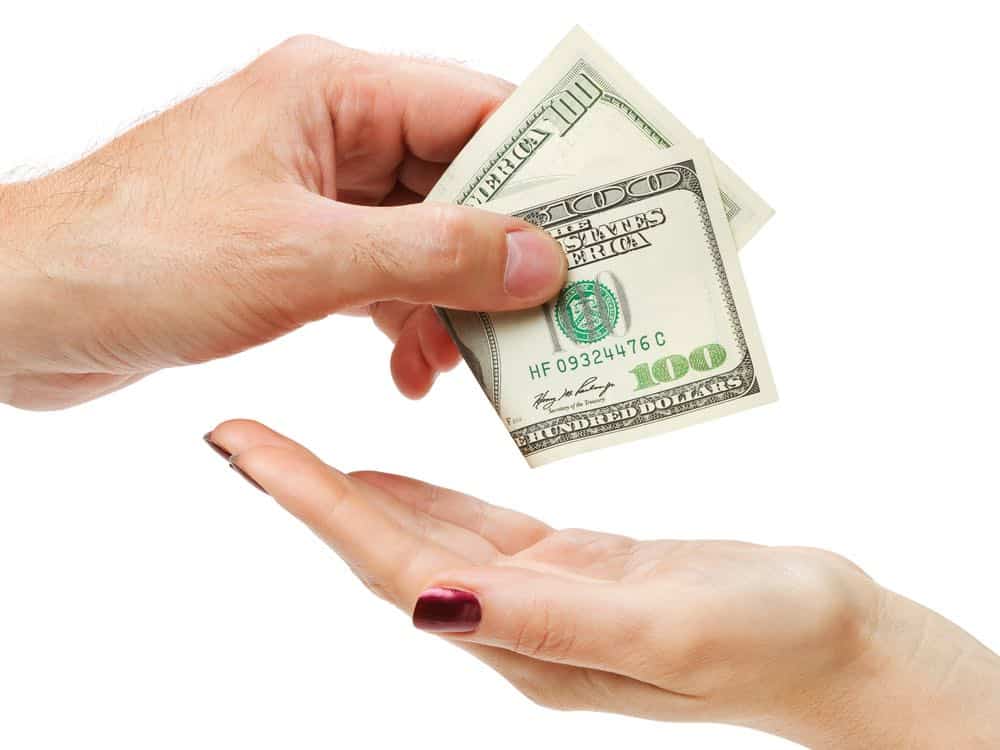 How much you charge for feet pictures depends on a number of factors, including your level of experience, the buyer, the picture quality, the number of photos, and more. Based on these things, the price of each feet picture could range anywhere from $5 to $30 each.
So let's take a look at 7 important factors to consider when charging money for your feet pics. 
1. Your level and experience.
If you're a beginner and are taking photos primarily on a smartphone, for example, you'll want to set the price lower than someone who is experienced and using higher quality equipment for their feet photos. 
Therefore, for beginners, the average amount you should charge for feet pictures is around $5-$10 each. Now that being said, if that price isn't appealing to your potential buyers, you may want to consider lowering it a bit. 
If you're a beginner and your feet pics are selling like hot-cakes at $5 each, then it's probably time to raise the price. 
For more someone with more experience in the foot modeling industry or the online feet pics market, you should charge anywhere from $15-$30 for each picture. If your buyers aren't purchasing at this price, then consider lowering it. 
2. Your feet.
If you're taking really good care of your feet and staying on top of your foot health, then you'll naturally have more attractive and visually appealing feet. This means, your pictures will most likely be more attractive as well, so you can charge more. 
However, if you're just starting out and have "decent" feet, you'll want to set your price per feet pic lower. 
3. Who the buyer is.
If you're messaging an interested buyer with a foot fetish on social media, then you'll probably get less money for your feet pictures than you would selling to a marketing agency or brand, for example. 
Who your buyer is really determines the going price for feet pics. 
4. The quality of the pictures.
Ultimately, when determining the price for your feet pictures, give the photos themselves an honest assessment. 
Are they visually appealing and look professional?
If the answer is no, then first try to improve your feet pics and then try selling them at around $5 each and see if there's interest. 
If you have very professional feet pictures that look like they belong in a magazine or advertisement, then you can sell to brands for a higher price. 
5. The format.
Your iPhone can take some amazing pictures, it's true. 
But:
A professional photographers photos are going to look 10 times better because of the higher-quality images and better resolution. 
So think about whether you're just sending feet pictures in a JPEG or RAW format, for example. JPEGs are lower quality than RAW or high-resolution pictures. The better the image format, the more money your feet pics should cost. 
6. The platform you are using.
You've already read about all the different websites, social media networks, and platforms you can use to sell feet pics. And one last thing to consider, is how these platforms affect your pricing. 
For example, if you're privately messaging people on social media and your buyers are coming from there, you'll more than likely need to sell at a lower price. 
If, on the other hand, you've setup your own professional website for your feet pic business, then chances are you're going after a different market. You're more likely to be aiming to sell feet pictures to brands, businesses, bloggers, and marketers. This warrants a higher price per feet pic. 
7. The number.
As I've said before, a single feet picture can sell for anywhere from $5 to $30 each. 
Something to experiment with though, is selling feet pics in bundles for higher prices or discounted deals in order to entice buyers. 
For example, if you normally charge $5 per picture, then maybe you can charge $30 for an 8 feet pic bundle. They've "gotten a deal" and you've gotten $30 out of someone who maybe only wanted one picture in the first place. Win!
How to Collect Payments for Feet Pics
1. Collect Payments on Paypal
Paypal is one of the most widely-used online payment methods. Most likely, interested buyers of your feet pics will already have a Paypal account with which to send you payments. 
As well, Paypal is one of the best ways to collect payments because it's also one of the most trusted. If a buyer sees you're accepting money using Paypal, they'll view you and your business as more legitimate. 
One thing to keep in mind, however, is that Paypal does charge fees. As a seller, expect to pay 2.9% of each transaction plus $0.30 per sale. 
Related Read: 13 Highest Paying Survey Sites to Get FREE Paypal Money
2.
 

Collect Payments on Venmo

Venmo is a peer-to-peer digital payment service primarily for sending money to friends and family, although you can send payments to businesses as well. 

The best things about Venmo is that because it's primarily peer-to-peer, you don't incur fees when sending money to individual accounts. However, if you use a credit card to send payments, then you'll be charged a 3% fee. So it's a good idea is to inform your buyers about this and have them send it via bank transfer or debit card. 

As a seller of feet pics, you'll not be charged to receive payments on Venmo, however if you'd like to do an instant transfer of your Venmo balance to your bank account, then you'll be charged $0.25. 
3. Collect Payments on CashApp
Cash App is another peer-to-peer payment app that was developed by Square. 
Similarly to Venmo, the Cash App doesn't charge any fees for sending or receiving payments unless you use a credit card to send money. In this case, you'll be charge a 3% transaction fee. 
One huge benefit to the Cash App is that it gives you the options to receive a Cash Card, or free debit card connected to your Cash balance. This means that if you use the Cash App to accept feet pics payments, then you won't have to withdraw to your bank account. Instead, you can use your Cash Card like a regular debit card to withdraw cash at ATMs and pay for things both online or in store. 
4. Collect Payments with Patreon
Patreon is an online crowdfunding platform for artists, musicians, content creators, and more. 
What makes Patreon different from other crowdfunding sites like Indiegogo and Kickstarter is that people can subscribe and make recurring payments to you in exchange for access to your feet pics and videos. 
As a content creator, Patreon offers different subscription plans that determine the tools and support you'll have access to, as well as the platform fees you'll be charged. They start at 5% for the Lite plan and up to 12% for the Patreon Premium plan. 
5. Collect Payments from Your Own Website with an eCommerce Platform
As I've said before, building your own profession website is one of the best ways you can grow your feet pictures side-hustle. Buyers and clients will have an easy way to stay informed of your latest content releases, contact you safely and privately, and also buy your feet pics right on your website. 
How do you setup a shop on a website?
Well, after you sign up with Bluehost (or another host) and build your website, you can connect it to an eCommerce platform. This will allow people to browser your feet pictures and videos, purchase them directly from your site, and leave reviews. 
The two biggest names in the eCommerce world are WooCommerce and Shopify. If you're interested in learning more about these eCommerce platforms, head on over to WPBeginner's excellent comparison between WooCommerce and Shopify!
6. Collect Payments in the form of Amazon Gift Cards
Last but not least, another method you can use to accept payments for feet pics is by requesting Amazon gift cards from buyers.
Why do this?
One huge benefit to Amazon gift cards is that people can purchase them for you without needing your name, email address, address, etc. Amazon gift cards let you receive payments anonymously!
And since you're probably already buying things on Amazon regularly, why not let your feet pic buyers save YOU the money?
An important thing to note is that this income (even if it's in the form of gift cards) should still be reported as income when you file taxes. Don't try to cheat the tax man by going the gift card route! This method is for privacy purposes not escaping the IRS. 
Get FREE Amazon gift cards with Swagbucks!
Get paid in gift cards or Paypal cash for taking surveys, playing games, or just shopping online! Earning extra money has never been easier.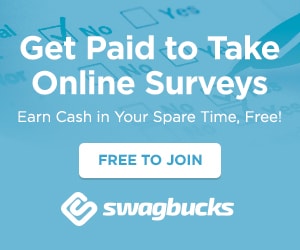 Tips for Starting a Feet Pics Business
1. Use business accounts not personal accounts on social media.
Don't use your personal social media accounts to start your making money selling feet pics. 
Why?
The most important reason is to protect your privacy. You don't want customers and clients gaining access to all of your personal photos and information that you share with friends and family. You want to keep your work and personal life separate!
Another reason to use business social media accounts is to gain access to tools and analytics that are only offered to business accounts. These will help you determine a marketing strategy, discover what works and doesn't work with your audience, and increase engagement and therefore profits!
If a platform or app doesn't give you the option to setup a business account, then at the very least setup a new individual account separate from your personal one.
2. Setup a business banking account.
Come tax day, you'll wish you'd setup a business banking account. Trust me. 
When you're filing your taxes and filling out what seems like a bajillion forms, you'll want clear bank statements that show just your business earnings and expenses. It's a heck of a lot better than sifting through thousands of personal transactions from the previous tax year!
The trouble with business checking accounts, however, is that a lot of the big-name banks require you to maintain a large balance and charge you fees for not doing so. 
Luckily, there are some excellent online banks geared specifically towards entrepreneurs, small business, bloggers, and you: a feet pics seller! 
The top 3 small-business banking accounts I recommend are:
BlueVine — BlueVine doesn't require a minimum monthly balance. They charge no monthly fees, ATM fees, or incoming wire fees! With BlueVine, you'll also earn 1% APY on your balance up to $100,000.

 

Azlo — Azlo also offers fee-free banking, including no minimum opening balance. You'll also be able to start invoicing clients immediately with their customizable invoices! Azlo is also easy to connect to your Paypal and Square accounts, giving you one place to manage your incoming payments.

 

Bank Novo — Bank Novo requires a minimum opening deposit of $50 into your business checking account, but then after that, charges no monthly fees or ATM fees. They'll even reimburse you for fees charged by ATM owners!

 
3. Build your own website.
It warrants repeating:
Building your own website to sell your feet pics will set you apart from the competition and take your business from amateur to professional. 
Selling your feet pics from your own professional website will give your brand a professional online presence, allow customers to easily contact you, and help drive more traffic to your shop page where they can purchase your photos. 
With Bluehost, you can start building your own professional WordPress website for as little as $2.95 a month!
Bluehost is one of the most recommended website hosts online because of their affordability and the ease with which you can get started today!
How to Avoid Getting Scammed Selling Feet Pics
1. Protect your information.
There are some smart ways to sell feet pics online while protecting your privacy at the same time.
First, I'd recommend setting up a new email address with Gmail or using your domain name of your website. This way, you can give out your email contact information without sharing your personal email address. You can also use this new email address to create logins for social media accounts. 
Another great way to protect your information while selling feet pics is by getting a second phone number with apps like TalkU. You can make phone calls and send and receive text messages within the app from a different phone number to your personal one. 
Ultimately, make sure that when you're messaging potential buyers or clients, you never give out personal information. Direct them to your website, give them your feet pics business email address, or second phone number. 
2. Get paid first, and then send the feet pics.
Probably the most common way you'll be scammed is if you send feet pics before a person purchases them. 
They'll ask for "samples" or say they just want 1 picture before they send the money…
Don't believe them!
Make it clear to buyers what the purchasing process looks like. They should pay you before they receive ANY feet photos. 
3. Watermark any samples or images used for listings.
With how easy it is to download images for free from the web, it's important that you protect your feet pics, as they are the product that you're selling. You don't want people getting your product for free!
So when you're creating eBay listings, or posting thumbnails for photos on your shop page, make sure that you watermark these. 
A watermark is usually a logo, brand name, or signature that's superimposed on top of an image. It allows people to preview the image, but makes it difficult to copy or download the image without permission. Instead of your beautiful feet picture, they'll mostly see a giant logo or signature in their way. 
4. Copyright your photos.
Once your feet pics business really takes off, you should copyright your feet photos as soon as possible. You may also decide to copyright your images right away, and that's great too!
Copyrighting your feet pics will prohibit others from selling your photos and making money from them. They'll legally be your intellectual property and anyone who tries to make money off them will be violating copyright laws. 
For more information about why it's important to copyright photos and how to do it, check out Digital Photography School's in-depth article on copyrighting your images. 
5. Avoid meeting buyers in person.
 Whilst being active on social media and hustling to find buyers of your feet pics, you may be asked to meet some of your buyers in person. 
Unless they are a representative of a modeling agency, you should avoid meeting anyone in person. Some of these buyers may be using fake names and communicating using false identities, and this means that you don't know who they really are and whether to trust them.
If you do decide to meet a buyer in person, even if they say they're from a modeling agency, you should meet them in a public place and have a friend or relative close by.  
7 Tips for Taking Feet Pics That'll Make the Most Money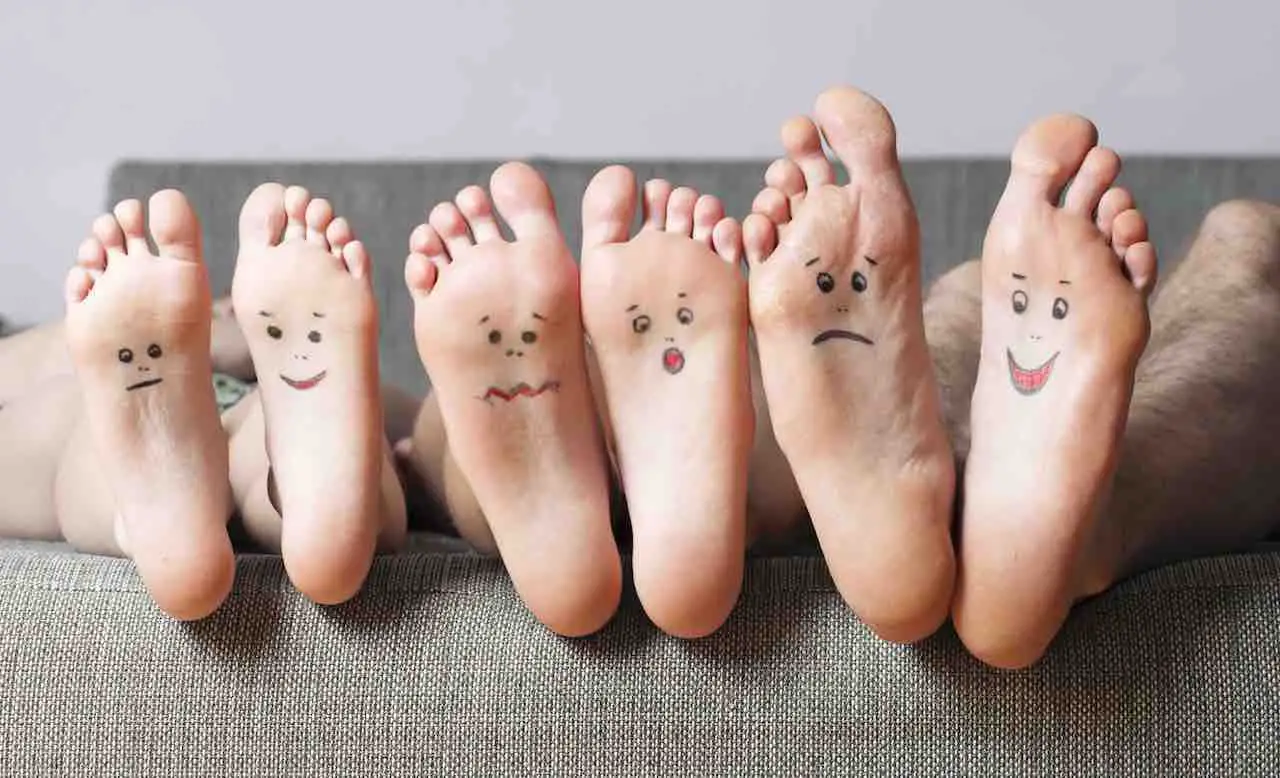 1. Be creative!
To really stand out in the crowd, take photos of your feet that do just that—stand out!
Don't just copy feet pictures you see online. Try to make yours unique by experimenting with setting, lighting, colors, designs, and more. 
You also don't want all of your images to look the same. Your feet pics can and will be used for a variety of purposes and audiences, so make it look like it. Get creative and make your feet the most desired on the internet.
Oh, and have fun!
2. Keep your feet well-manicured and looking good.
If you want to turn your feet into a money-making side-hustle, then you'll need to take really good care of them so that they're as photogenic as possible. 
This means, keep your toe nails trimmed, healthy, and maybe even painted. A good pedicure can go a long way in the feet pictures industry! So get a pedicure regularly or learn how to take care of your feet like the pros. 
There are some essential products you should get before starting to sell feet pics. Some things to purchase include:
Foot odor eliminator
Fungal nail remover
Arch support for your shoes
Exfoliating callus remover
Professional toenail polish
Nail file

 

Toenail clippers
Nail polish remover
3. Purchase a good quality camera.
To really make it big in the foot modeling and/or feet pics business, a high-quality camera will set you apart from the rest. 
Your iPhone camera might just cut it when you're starting out, but investing in a good-quality DSLR camera will take your feet pics to the next level. 
As a film/photography nerd, I can confidently recommend some high-quality cameras for the beginner, intermediate, to advanced photographer.
Here are my recommended cameras to start selling feet pics, based on level of photography experience:
Best Beginner Camera:

 

Best Intermediate Camera:
Best Advanced Camera:
4. Have a good lighting setup.
If you know anything about photography or videography, then you understand the impact good lighting has on an image. 
It's the difference between selfies under florescent lighting or selfies in candlelight. There's just no comparison. One makes you look like the walking dead; the other makes you look ready for a front-page magazine spread. 
This LimoStudio lighting kit is a perfect lighting starter kit that'll take your feet pictures from amateur to pro. And, you can't beat the price!
Also, make sure to experiment with different lighting. Take pictures in bright morning sunlight, low-light areas, indoors, outdoors, and during "golden hour" (right before sunset). 
Quality lighting and variation in lighting will ensure your feet pics become best-sellers online.
Sale
LimoStudio, 700W Output Lighting Series, LMS103, Soft Continuous Lighting…
⭐Contents: [3 pcs] 45W CFL Bulb / [3 pcs] Bulb Socket / [2 pcs] White 33-inch Umbrella Reflector / [2 pcs] Black / Silver 33-inch Umbrella Reflector / [2 pcs] 82.3 inch Light Stand / [5 pcs] Reusable Fastening Cable Ties
⭐[1 pc] 29.8-inch Light Stand / [1 pc] Bulb Carry Bag / [1 pc] Photo Equipment Carry Bag
⭐45W Photo CFL Bulb: 6000K / 1820 Lumen / E26, E27 Standard Screw Base / Max Energy Saving up to 80%
⭐33-inch Diameter White Umbrella Reflector: Made of Enhanced Nylon / Works well with Any Flash or Lighting Fixture
⭐The kit is suitable for camera shooting, studio portraits, food, animals, children's fashion, industrial, scientific and technical commercial photography, etc
5. Understand the "Rule of Thirds".
Taking good pictures of your feet is key to making this a profitable side-hustle. 
So when you're taking feet pics, it's important to follow the basic rules of good photography, and the Rule of Thirds is one of the most important ones to understand and use. 
Essentially, the Rule of Thirds has to do with where you place the main subject of your shot. It's tempting to place the subject directly in the center, but this is in fact more straining on the eye. 
See, studies have been done about where our eyes gravitate towards when we view images and what we deem more aesthetically pleasing.
And you know what?
It's never the center of an image. 
In fact, if you divide an image into three equal columns and rows, it's actually the intersection of those lines where we're naturally inclined to look. 
So the key is to place objects, in this case your feet, close to those lines. This will make your feet pics more visually appealing and professional looking. 
Check out Digital Photography School's excellent article all about the rule of thirds, so you can take the best feet pictures possible!
6. Experiment with feet videos.
Video is taking off, if you haven't noticed. 
Everyone and their brother has a TikTok or Youtube channel these days. 
So it should come as no surprise that feet videos might just be the way forward in the foot modeling industry. 
If you're looking to start selling feet pics, then try taking well-framed videos of your feet as well. Chances are, you'll find buyers for these as well. 
And most importantly, you can charge more for feet videos. If you're charging $20 for feet pics, you can easily charge $30 dollars for a short, 20 second feet video. 
7. Don't over Photoshop your feet pics.
It might be tempting, but you don't want to airbrush your feet or do a lot of post-correction in Adobe Photoshop or any other photo-editing software. 
Why?
Because most brands and buyers will want your feet to look natural. They'll want the images to connect with their audience/customers, not look like a cartoon. 
So focus on purchasing better camera and lighting equipment before trying to fix poor-quality images with a lot of Photoshop tools or effects. 
Frequently Asked Questions on Selling Feet Pics
1. Do I have to pay taxes when selling feet pics?
Yes, you need to pay taxes on any income you earn from selling feet pictures. 
The money you make is considered business income and will require you to file a Schedule C tax form. For tax purposes, you are acting as sole-proprietorship of an online business selling feet pictures. This means that you are a person who owns and operates a business yourself and are responsible for its financial obligations. 
You can read more about filing taxes on your feet pics income on the IRS's website. 
2. Is selling feet pictures safe?
Selling images of your feet is perfectly safe, as long as you treat it like a business and protect yourself from scammers and strangers online. 
Read my best tips on how to avoid getting scammed selling feet pictures above. 
3. Is selling feet pics an easy way to make money?
Selling feet pictures can be an easy way to make money if you're only looking to make a couple extra dollars a month. You can easily market your photos and people will start to reach out to you online to purchase them. 
However, this is not a get-rich-quick scheme. 
If you're really interested in turning your feet images into money-makers, you'll need to treat it like a business. 
And as such, you need to be realistic about your timeline for making it profitable. It takes dedication, social media networking skills, marketing skills, and business-savvy to make feet pics a lucrative side-hustle or full-time job. But it CAN be done!
4. What if my feet are ugly?
I feel ya on this one. 
As someone who never really viewed her feet as attractive, I understand that feeling of "my feet are ugly". 
But the truth is, feet come in all different shapes and sizes, just like the rest of our body. And we've already witnessed a major shift in the fashion and marketing world around this very idea. 
For example, "skinny doesn't always mean beautiful" anymore. We're seeing way more body diversity in advertising and marketing than ever before. So say goodbye to heavily photoshopped, rail-thin models. Woo!
What I'm getting at is this:
No feet are too ugly and all shapes and sizes of feet should be represented in marketing. Just take good care of your feet, take flattering pictures, and you're set. 
Final Thoughts on Selling Feet Pictures
Like a lot of opportunities online, selling feet pictures is not going to make you rich overnight. 
However, there is a huge market out there for feet pics which means that there is the possibility of making decent money. You just need to treat it like a business and work hard at it over a longer period of time. You'll be rewarded for it!
All side-hustles and businesses take time before they become truly profitable. But if you're truly passionate about selling feet pics, stay on top of trends, network with people in the community, then you'll see success. 
For more ways to make money, check out: