17 Perfect Jobs for Introverts that WON'T Drain Your Energy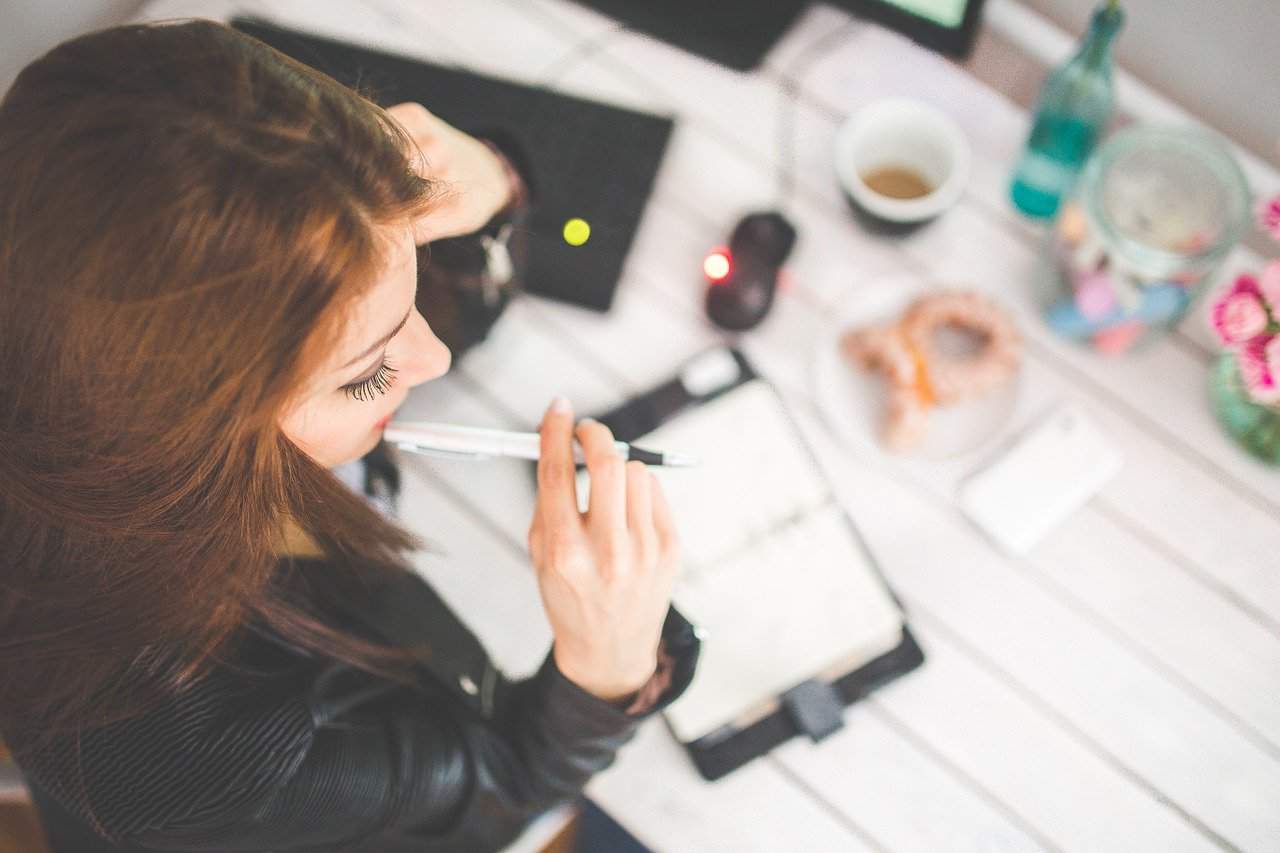 This post may contain affiliate links. If you decide to purchase through my links, I may earn a small commission. Read my disclosure page for more info.
Introverts need jobs like everyone else, but not all careers work WITH our personality type. And working in jobs that don't fit introverts, is damaging our pay and personal lives.
We need jobs that suit us and help us lead happier, healthier lives.
Introverts by definition are people who recharge when they're alone, and expend energy when they're in social situations. 
So if you're chatting and collaborating with colleagues, delivering presentations, or stuck in meetings all day, you're leaving yourself with empty batteries.
Ask yourself this:
How often do you come home from work completely exhausted? 
If you're being honest, many of you will probably discover that this happens more often than you'd like…and you're not alone.
I was working as an English teacher for the past six years and let me tell you—by the end of my day I was entirely drained. After all the meetings, lessons, and lunch/playground duties, I felt like I'd run a marathon. 
Because of this, I quit my job, upped my skills, and started making money online freelancing and blogging.
Feeling tired after a long day isn't something new to the working world, and I am not suggesting that introverts don't want to work hard. It's just that many careers simply don't suit introverts, and the very same can be said for extroverts.
We MUST find a balance between our professional and personal lives. This is vital to our health, both physical and mental. 
So let's take a look at 17 perfect jobs for introverts, so that you can escape your draining 9-5 and find one that suits your life and introversion better.
Related Read: 19 Absolute WORST Jobs for Introverts That Cause Burnout
17 Best Careers for Introverts
1. Blogger
I currently run 2 blogs, and let me tell you:
Blogging was made for introverts.
With a blog or website, you get to create something of your own, on your own, and learn more about the things you're already passionate about.
Blogging is one of the best jobs for introverts because we can work from home, 100% independently. No more office small talk!
Also, introverts tend to have great written communication skills. We may not like public speaking, but we can compose the heck out of an email or text message, am I right?! 
Starting a blog not only allows you to express yourself but also gives you the chance to connect with others like you. And this is something introverts do still need!
So whether it's a hobby, side-hustle, part-time or full-time career, blogging about your passions can be life-changing. You're creating the life that you want to live and learning more about things you're already interested in. 
If I could put it into an equation, it would be something like this:
Hobbies/Interests + Online Business =

HAPPIEST INTROVERT EVER
Salary: Depending on your goals, this can range from $0/month to 6-figures and beyond! It all depends on your monetization strategy, consistent hard work, and vision for your online business.  
How to get started: You'll need to choose a domain name and web host for your website. I highly recommend Bluehost, because they offer quality hosting at very affordable prices. You can get a free domain name and hosting for as little as $3.95 per month! Can't beat that.
Related Read: How to Create a Niche Blog That Makes $1000+ a Month
Also, check out these excellent courses to learn how to make money blogging:
Create n Go — I've purchased Lauren and Alex's ProBloggerBundle and I have to say, to get your blog started the RIGHT way, it's worth the investment. It includes their Launch Your Blog Biz, Pinterest Avalanche, and Six-Figure Blogger courses all for one discounted price.
Making Sense of Affiliate Marketing — Michelle's course on affiliate marketing is a staple of the blogosphere. She breaks down the strategies to get your blog making passive income through affiliate marketing.
Stupid Simple SEO — SEO (Search Engine Optimization) is like the holy grail of bloggers. If you can get your posts ranked on the first page of Google, you are able to drive some serious, consistent traffic. But, like the holy grail, it's not easily attainable and there are a lot of intricacies to it. People have entire careers in SEO optimization! Luckily, Mike's course Stupid Simple SEO really breaks it down for you, so even tech-newbies can understand the formula behind SEO success.
2. Freelance Writer
Freelance writing is similar to blogging but involves a wider range of writing styles and purposes. 
As a freelance writer, the sky is really the limit! You can specialize in:
blog posts and online articles (content writing)
B2B (Business to Business)
technical writing
copywriting
news writing
ghost writing
You will need to choose a specific niche (for example, IT and Technology, AI, finance, etc.) in order to be extremely successful and reach the higher end of the salary range. If you can land clients in your niche and build a network within that industry, you can make really good money freelance writing.  
Salary: Because of the nature of freelance work and the wide-range of writing jobs available, salary estimates can range from $20k-$100k per year. It's all up to how much you hustle, how quickly you find your niche, and the quality of writing that you deliver. 
Courses:
Jorden Makelle over at CreativeRevolt.com offers a start to finish guide to kickstarting your freelance writing career.

 
Job search:
3. Proofreader
If spelling mistakes and grammar errors in text messages and tweets drive you up the wall, consider becoming a proofreader and putting your English language expertise to use!
This job for introverts allows you to work online from anywhere and help businesses, authors, and bloggers ensure that their written content is up to par.
Don't be fooled though—proofreading can be challenging! There are more rules to the English language than most of us even realize.
Also, if you love words then you understand that each one impacts a reader differently. As a proofreader, you hone these impressions until the text is at its absolute best. 
Because of the intricacies of proofreading and the various avenues one can take with this career, there are many online courses that will help you get your proofreading business up and running. 
Caitlin Pile over at ProofreadAnywhere.com has brought her expertise in general and transcript proofreading and put together an incredibly comprehensive course. Take one look at the testimonials from her students and the success they've been able to achieve, and you'll want to get started proofreading today!
Check out her FREE Webinar to learn more.
Salary: Salaries for proofreaders vary by the industry you're working in. General proofreaders can expect to make on average $50k per year according to Zip Recruiter.
Courses:
Job search:
4. Transcriber
Working as a transcriber you can skip the office small talk, work from home, and set your own hours. If you want to transcribe a bit of audio at 11:30pm, go for it. If you want to skip Saturday because you have a wedding to attend, no problem.
Transcribing involves listening to audio clips, sometimes over and over, in order to write down an accurate transcription. Websites like TranscribeMe.com and Rev.com allow you to get started right away with little to no experience!
You can also choose to work for a company or business in order to get more steady work, but perhaps less flexibility. 
The ease at which you can get started today makes transcription jobs incredibly appealing.
Salary: Average salary is $35k (Transcription Certification Institute)
Courses:
Job search:
5. Pet Sitter/Walker/Boarder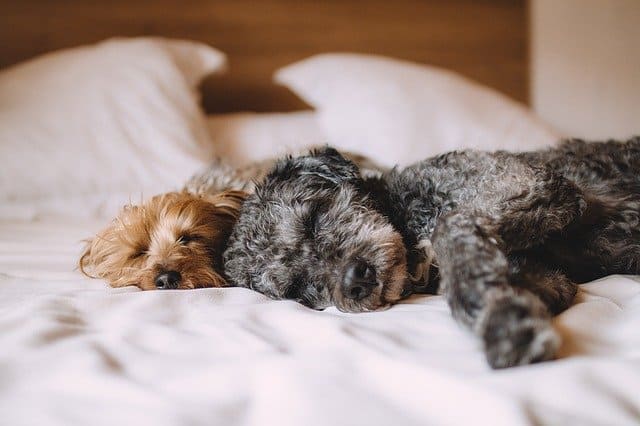 Whether traveling for business or working long hours in the office, people need someone they can trust to take care of their animals while they're away. With services like Rover and Wag really taking off, pet owners can rest easy knowing that their pets won't be lonely. 
These websites offer a range of services, but the primary ones that you could offer to people are: sitting, walking, and boarding. 
Pet sitting is where you go to someone else's house and watch their animals for them. Pet walking is where you go to someone's house and walk their (most likely) dog. Do cats get walks now??
And boarding is where furry friends are dropped off at your house, and you watch them for however long their owners are away. 
You can offer pet sitting services on Rover and Wag. Simply sign up, create a profile, choose which services you'd like to offer, and set your rates. Your pet sitting/walking side hustle will be off the ground in no time!
For pet sitting services, I've also used TrustedHousesitters to find a sitter for my dog, and I absolutely love how affordable it is. The platform helps pet owners find kind, generous sitters to watch their pet…like you! 
When you sign up for TrustedHousesitters as a pet/house sitter, you'll pay an annual fee starting at $129. While this may seem steep at first, this membership price is A LOT cheaper than paying for accommodation in all of the beautiful places you can stay. You'll stay for free in people's homes in exchange for your sitting services.
So while it may not be a full-time job, TrustedHousesitters lets you visit new places and chill with furry friends, for cheap!
Salary: Depending on how much you pack your schedule, expect anywhere from $15k-$30k (ZipRecruiter).
Courses: No courses need, just a love for all fur babies!
Job search:
6. Online English Teacher
As an online English teacher, you're typically teaching one student at a time or small groups, which makes this job ideal for introverts. You can also teach a range of ages, from kindergarten to adults, whichever you prefer.
Nowadays, there are more and more companies realizing how enormous the demand is for English language teachers. Especially in Asia, there is a HUGE need for native-English speaking teachers to help students.
If you've never taught before, that's absolutely no problem. Most online teaching companies provide you with the learning materials so it takes all of the lesson planning off your plate. You just bring the enthusiasm for your native language and a desire to help your students improve.
Salary: You are typically paid per hour/class. This amount ranges from $15-$27 per hour. Many companies also offer bonuses for overtime hours worked and your ability to get repeat students.
Courses: Most companies/schools will require a 120-hour TEFL (Teaching English as a Foreign Language) Certificate. Getting this is easier and cheaper than ever! There are many online TEFL courses you can take. Here are a few:
Job search: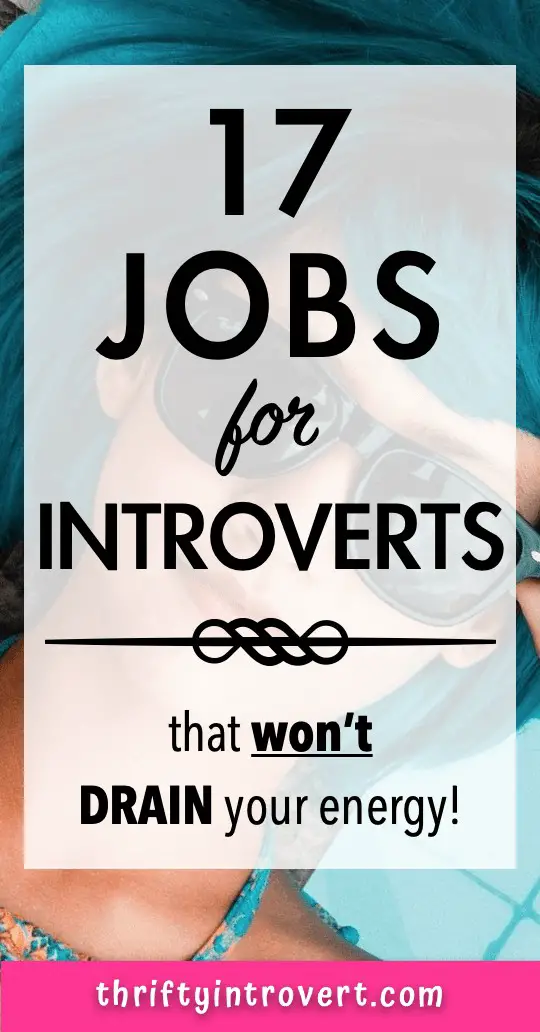 7. Virtual Assistant
If you love checking those little administrative tasks off your to-do list, then becoming a virtual assistant could be the perfect job for you.
Bloggers and business owners need someone to help them respond to emails, update schedules, arrange meeting times, book travel, and every other task in between. The best part is: you can help them do all of these with just an internet connection!
With many businesses being run exclusively online, virtual assistants are in hot demand. And for introverts, this means they can work primarily on their own and for one person.
Salary: This really depends on who you work for. Expect your salary to range between $28k – $100k (Zip Recruiter).
Courses:
Job search:
8. Social Media Manager
Bloggers and brick-and-mortar businesses alike need someone to help them reach an audience online. And no business can reach people online without using social media.
But social media is not just about posting regularly and waiting for people to "like" or "follow" you. You have to go about it strategically. You have to fully engage with each social media platform in order to build presence and trust. 
This sounds daunting, because it is. Facebook, Pinterest, Instagram, LinkedIn—each of these has a different code to crack. But cracking that code is what social media managers live for. They know how to build a social media campaign, run targeted advertisements, engage with the right communities, and ensure that the company messaging stays on brand. 
While introverts might struggle to speak to an audience of thousands or millions of people, social media makes that task far less terrifying. We get the benefit of interacting with others while chilling behind a computer screen. I'm in!
Salary: According to LinkedIn, social media managers make on average $50k per year. Salaries range from $30k to $80k.
Courses:
Job search:
Related Read: 17 Best Non Phone Work From Home Jobs
9. Pinterest Virtual Assistant
I'm listing this as an entirely separate career because these days, it is.
We are in the era of Pinterest. As a visual social media platform, Pinterest is really taking off and bloggers and companies are noticing how Pinterest can drive traffic to their websites like no other.
If you have an eye for pin design, know how to make a headline pop out of the screen, and can engage the Pinterest community, then this can be a highly profitable career for you!
Salary: Hourly rates can range from $20-$50. It all depends on how Pinterest-savvy you are and the results you give to clients.
Courses:
Job search:
10. Web Developer
Web developers aren't quite the same as website designers. A web developer's role involves more programming and laying down the foundation of a website (i.e. coding). They help build web applications and ensure that a website is functioning properly.
Web developers, as you can imagine, are in high demand as well. Applications and processes are increasingly handled online and businesses need a web developer to come in and make sure that clients/customers can complete these online. 
Salary: US News & World Report estimate the median salary for web developers is over $69k per year! Not too shabby…
Courses:
Job search:
11. Video Editor
True story: I majored in film in college. You wouldn't know it from my work history, but it's true. And one thing I can safely say about video editing is that, although it is time consuming, seeing your finished video in the end makes it worth all of the hours you spent making it.
Video editors are responsible for combining video footage, audio effects, music, graphics, and special effects to create a seamless viewing experience. This is a great job for introverts because you get to be creative, work primarily on your own, and contribute to our increasingly visual online landscape.
Today, video editors can make good money editing YouTube videos for businesses or online influencers, working in a television studio or at an editing house, creating in-house corporate training videos, editing wedding videography, etc.
With all of the industries integrating video into their marketing strategies, the possibilities are truly endless.
Salary: According to ZipRecruiter, video editors can make on average $47k per year.
Courses: There are loads of online courses centered around video editing. For this job, you will need to master Adobe Premiere Pro and/or Final Cut Pro. Take a look at the following websites, which can get you kickstarted today:
Job search:
12. Photographer
It seems like everyone is a "photographer" these days.
But for those of you with a strong passion for it, you understand that great photography involves much more than just your fancy iPhone and some filters.
Great photography is in high-demand. You can work as a freelance photographer, for a magazine, as a wedding photographer, shoot events, portraits, and/or sell your photos to stock photography websites such as BigStockPhoto, Shutterstock, Getty Images, Pixabay and more.
As they say, a picture tells a thousand words (cheesy, but even more true now), and jobs in photography are here to stay.
Salary: This really differs depending on if you're a freelance or in-house photographer working for a company. The average salary is around $43k per year.
Courses:
Job search:
13. Web designer
With more and more businesses looking to market their products/services online, website design is a field with ever-increasing demand. Businesses understand that building an online presence helps them reach customers around the world.
This is another job for introverts where you can work from home and independently. You have the chance to be creative and either choose projects as a freelancer or work as part of a larger marketing firm.
Salary: The median salary is around $64k per year.
Courses:
Job search:
14. Graphic Designer
Although related to website design in many ways, graphic designers have that artist's eye and the ability to utilize their talents for various purposes.
Graphic design is a great job for introverts because it's primarily done independently, and we can put our creativity to use.
Graphic designers don't just use their skills for digital marketing purposes, they can also design graphics for t-shirts, printables, books, brochures, advertising, etc.
Printed, digital, and published—all of these formats require elements of graphic design and skilled designers to get it done.
Salary: This greatly depends on whether you're freelancing or working within a marketing department. Expect to receive around $45k per year on average.
Courses:
Job search:
Related Read: How to Make Money Online as an Artist – 29 Sites That Pay
15. College Counselor
College counselors help high-school students prepare themselves for college.
College counselors are there to:
make sure students take the necessary courses to graduate and get into college programs
help students write stellar personal essays
assist families in putting together all college application materials
help families apply for financial aid
The reason why college counseling is a great job for introverts is because you typically consult with students or families individually, unlike teaching an entire class for example.
Also, because introverts typically have great listening skills, you will bring empathy and understanding to your student/family's situation. You can listen carefully and advise appropriately.
College counselors can work within public, private, and international schools—any school that has a department that offers such services. Alternatively, college counselors can also set up their own private business and reach out to students via networking.
Salary: This differs by the state that you're working in and whether or not you're working within a public/private school or your own private business. The salary can range from $40k – $80k per year.
Courses: Take a course through a reputable university. The following institutions offer programs in college counseling:
Job search:
16. Counselor
Introverts are great listeners. It's true. We may not enjoy small talk, but when others want to engage us in deep, meaningful conversations, we thrive. This is why introverts can excel at counseling jobs.
As a counselor, your main role is listening to your patients' emotional and mental issues and developing strategies for them to overcome them. You bring empathy, understanding, and open ears.
Counselors can work in a variety of places, including schools, hospitals, mental health facilities, and private practices.
Salary: Salary.com reports that the average salary of counselors in the U.S. is over $73k!
Courses:
There are some courses on Udemy to get you started. However, you will most likely need to attend a university and receive a degree in counseling.
Job search:
17. Librarian
Imagine for a second if you worked in a peaceful and quiet environment. Add into the mix the smell of shelves of books that you could help people, young and old, discover.
I don't think I need to explain why being a librarian would be an introvert's dream. I'm salivating at the idea. 
Wherever there's a library, a librarian is needed.
Keep in mind that, if you work in a K-12 school library, you may be asked to host larger classes and create learning activities for children. If this doesn't sound appealing, local and university libraries may be a better fit for you. 
Salary: This greatly varies by state. Take a look at the average salaries by state on ZipRecruiter.
Courses: You will most likely need a degree in library science from a university.
Job search:
Conclusion
The list above is ever-growing! 
If you know of any jobs that should be added to the list, or perhaps currently work in an introvert-friendly career that's not listed, please leave a comment below. I would love to hear from you!
All of us introverts should help each other discover ways to lead happy, fulfilling lives and become our best selves. With the right career, we can do just that. Introverts are already out there each and every day proving that our personality types can bring fresh ideas and methods to any industry.
You might also find these other introvert articles helpful:
For more ways to make money, check out these articles: